There are many different kinds of movers. But one thing is for sure: you deserve excellent and affordable services. This is what we provide. We have compiled a list of budget movers Baltimore who can get the job done quickly without losing quality.
BuzzMoving is a website that helps you find and contact low-cost movers in Baltimore. Whether you're moving to Fell's Point on the north side of the Baltimore Harbour, Mount Vernon near downtown, or Butchers Hill, popular with students and young workers, we can help make your move easier and cheaper.
BuzzMoving can help you find the best and cheapest moving companies in Baltimore. These movers offer different moving services, such as neighborhood, long-distance, and specialty moves, like moving a piano or hot tub. Our suggested professionals can help with all kinds of carrying tasks, such as putting together furniture, moving appliances, loading and unloading a truck, and packing.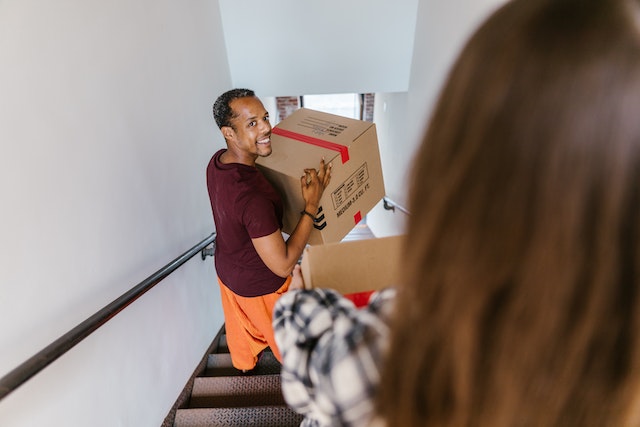 Some Best Budget Movers in Baltimore to Move
You can depend on us to help you with your next move. You can trust BuzzMoving to get you there.
Cross Country Movers
Cross Country Movers Established in 1995. It is a company that moves people across the country. What makes them stand out from other companies is the extra care they put into everything they do for their clients, including planning, packing and unpacking, moving, storing, sending cars, and more. Cross Country Movers knows very well how hard it can be to move. There is a lot of planning to be done, and even the worst-case situation needs to be considered.
Pros
Fully dedicated to the satisfaction and happiness of clients
Excellent customer service
Fast deliveries
Guaranteed prices
Cons
The Phoenix Movers
Long Distance Moves, Moving Supplies, Office Relocation, Furniture Placement and Setup at Destination, Short Notice Moves, Loading and Unloading, Padding Furniture. Long distance movers are a full-service moving company that has moved businesses and homes for years. They have movers and packers who can pack, move, and even unpack if needed. They also have tools for packing. Also, they offer services for loading and unloading trucks. You can count on getting good moving services whether you are moving across town, the state, or the country.
Pros
Their key to providing excellent service
They have experienced employees have an average length of five years of service
Professionally trained staff
Courteous and friendly
Cons
New Ray Moving
Local moving Company. New Ray Moving is a relatively new moving business established in 2018. Everyone who works there has a lot of experience with moving. They started their business as a family business and are committed to giving the best customer service and making moves as easy as possible.
Pros
Professional packers
Trusted Local Moving Company
Highest quality customer service at affordable prices
Comfortable moves
Cons
Zip Moving And Storage
2014 Zip Moving and Storage started in the Rockville, Maryland, area. Over the next three years, the Company grew by leaps and bounds. In 2016, they opened a new location in Chicago, IL, and in 2017, they opened a new location in Atlanta, GA. Most of their work was with private long-distance and local moves, and they became known for providing good services and being reliable. In 2017, the Company came up with a new way to give correct quotes to customers: video estimates. The Company also uses online tools to make booking easy and automatically set prices. In 2016, the Company's management decided that the Company had grown enough to switch from focusing on domestic moves to concentrating on office and business moves as its primary market.
Pros
Reputation for quality services and reliability
Very professional, courteous, and helpful
Great Customer Communication
They are Budget Movers Baltimore
Cons
Sometimes they charge Extra
Mat Movers
Low-Cost Movers, Residential Moving Companies, Commercial Moving Companies, Furniture Delivery and Assembly, Rearranging, Long Distance Movers, and Smooth Budget Movers Baltimore. Cheap help from professional movers and furniture delivery in MD, VA, DC, and the surrounding area. Best Company for Moving. Moving Company in Arlington, VA, and an experienced company in Gaithersburg, MD. Movers near you.
Pros
Price was very fair and affordable
Very responsive and super professional team
Friendly Behavior
Cons
Fixed Price – cannot negotiate
Whether You're Moving, You Could Save As Much As Off Your Move.
MOVES IN AND OUT OF STATE
Since the 1980s, our movers have helped the people of Baltimore move at a price they can afford. In addition to moving people within Baltimore, they often help people move to Bel Air, Laurel, Annapolis, and Bowie, which are all part of the more extensive metropolitan area. If you are moving to or from a place even further away, our network of movers can help you move at reasonable prices.
REASONABLE PRICES FOR A MOVE THAT IS EASY ON THE BUDGET
The movers we work with are proud of how accurate their quotes are. Some movers give so-called estimates but leave out extra fees and surcharges that make their final bill a lot higher. Moving is hard enough without worrying about paying extra money. Before you sign a deal with a moving company, you should know what you'll be paying and why. So, rates are based on simple facts about your move, like movers charging a flat hourly rate for local moves. When moving long distances, movers charge based on how much everything weighs.
VALUABLE PROFESSIONAL MOVING EXPERIENCE
Anyone can drive a truck or pack a box, but not everyone can do it well! When you use us to find a mover, you can take advantage of their professional experience and first-hand information. Their drivers know how to drive a truck and load it, plan an efficient route, and get your things to their destination safely in any weather. Their customer service staff can tell you the best packing tools and deal calmly and quickly with last-minute changes. Many happy customers will tell you that these movers have done all kinds of moves, so they know what to expect and can avoid the problems many others face. No matter how much you've moved before or how big your move is, they will treat you carefully and courteously from the first estimate to the final delivery.
How to Find a Good, Reasonably Priced Mover in Baltimore
To find an affordable mover in Baltimore, you need to think about a few things to find a good mix between Price and quality. Here are some critical steps to help you find what you want:
Research 
Do some study online to find budget movers in Baltimore. Look for companies that offer low prices or services that stay within your budget.
Read the reviews
Read what customers say about different cheap movers and how they rate them. Please pay attention to what people say about how professional they are, how reliable they are, and how happy they are with their services generally.
Ask for Recommendations
Ask friends, family, or coworkers who have recently moved in or around Baltimore for advice. Their personal experiences can tell you a lot about which moving companies are reliable and reasonable.
Get Multiple Quotes
Contact a few budget movers Baltimore and ask for detailed quotes that fit your needs. Compare the prices to see what services are being offered, how much they cost, and if there are any extra fees or charges.
Check License and Insurance
Ensure that the cheap movers you are considering are licensed and covered to protect your things during the move. Ask for proof that they are licensed and determine if they have protection.
In-Person or Virtual polls
Set up in-person or virtual polls with the cost-effective movers who made the shortlist. This lets them get a good idea of the size and type of your things, which helps them give you more accurate quotes and plan their work better.
Ask Questions
Ask about their experience and the services they offer, how they pack, what tools they use, and if they offer any guarantees or warranties. This lets you know how skilled and professional they are.
Check the company's complaints and licenses.
Check with consumer protection agencies or the Better Business Bureau in your area to see if there have been any complaints or if the cheap movers are accredited. This can give you an idea of how well-known and trustworthy they are.
Know the rules and regulations.
Read the cheap movers' terms and conditions and make sure you understand them. Please pay close attention to their rules on cancellation, liability insurance, and any limits or restrictions on their services.
Trust Your Gut
Ultimately, it would help to go with your gut when picking a cheap mover. Think about how you feel about the Company as a whole, how they talk to you, and how ready they are to help you. Choose the cheap mover who makes you feel safe and meets all your needs within your budget.
Conclusion
If you follow these steps and do a lot of research, you should be able to find budget movers in Baltimore with low prices and high professionalism, and customer service.