You may have finally scheduled the date of your move to your long-awaited new destination. The news must be so thrilling for your family members. Take some time and prepare a plan for how you are going to uncover the information for them. And be ready for an emotional outburst. Perhaps some will begin to feel sad for the old place, and some will leap in joy thinking about the new opportunities to come and be prepared to encounter some new exciting friends and neighborhoods. So to make your relocation a stress-free one you need to your rights and responsibilities when you move.

How to Hire Movers
Now is the time you search for the most suitable and professional moving companies and let them handle the heavy work. But most importantly, don't forget about the date. And don't ignore to go through the terms and conditions they provide you with before you make the contract for moving. Because as there are chances you can fail in doing something, they can fall as well. However, it is the least you would expect, no matter how excited you are.
Choosing the best-suited mover is, of course, a big deal. There are many competing companies in the market waiting for you. Take your time and search for the ideal Professional moving company very wisely. We can be of your service for finding the best free moving quotes on behalf of you. Just feel the form on top of this page and wait for a while.
Once you get the appropriate mover and come to an agreement to have a journey together, you can launch a step further by finalizing the moving date you have in mind with them. There can be reasons the moving company may fail to meet its end of the bargain. Assuming such contingencies, you may ask questions about whether you have specialized rights as a customer.
Any licensed and professional moving company will place a list of documented rules and regulations in front of you to check. Those papers should clearly state the rights they preserve for their customers and the responsibilities they anticipate.
The most common rights and responsibilities when you move as a client of a professional moving company:
Liability of the Mover
After the moving company gets your to be moved items handed over to them, they are markedly responsible for the items until everything is delivered to the desired destination safe and sound. If your items get damaged during transportation, you keep the right to be compensated by the mover's insurance policies.
Along with this, there are multiple levels of cover that include Released Value, Declared Value, Lump Sum Value, and Full Cover Value. It is up to you to find out what type of liability is used by your transporter.
Pick Up and Delivery Dates You Agreed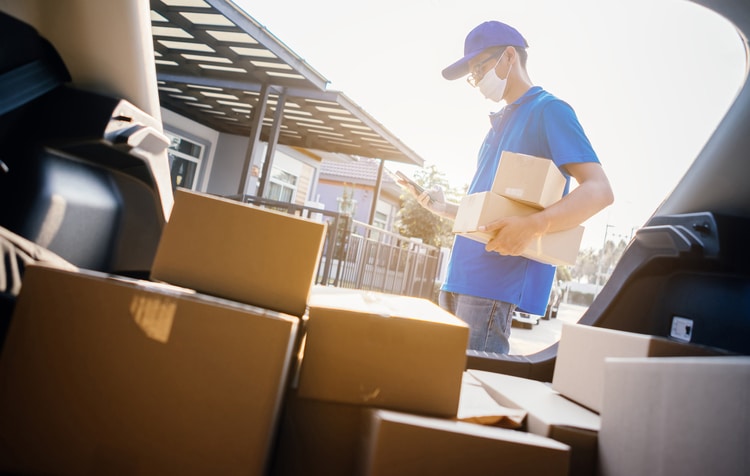 The freight bill should be written with the details of the agreement you made with the mover regarding the picking up and the delivery date. The interstate mover is contractually bound to avail themselves to provide the service on the dates agreed on.
In an eventuality, if they fail to reach your place in time or be unsuccessful in delivering your goods at the scheduled agreed dates, you reserve all the rights to demand any financial loss you may have incurred as an aftermath of the delay or failure of the moving company.
Vehicles Exclusively for You Before Move
If you reside in a big city or moving to another big city, it's positively like the moving company you have chosen has a hectic and tight schedule ahead. They must have many clients to handle on specific dates. As a result, there are chances they may decide to combine goods from several customers in one large truck.
It can be a big problem if things get mixed up with one another in the middle of the moving process anywhere. If you have this in mind, you can ensure a safer stance by asking the service provider for the exclusive use of a vehicle, thus diminishing the likelihood of mixing up your favorite items with others.
Many rules and regulations depend on the locality and the types of services the moving company provides you with. Most importantly, you have to thoroughly comprehend their policies and be aware of the rights you are entitled to enjoy while getting their services.
If you have further queries and your rights and responsibilities when you move, you can call us at 888-577-5678. Our customer service agents will answer any of your moving-related questions. Moreover, if you need free moving quotes from licensed, insured and professional long or short-distance moving companies, fill out the form at the top of this page.
The trusted movers in our network will contact you in a short time. You can then compare the quotes and choose the best-suitable company in your budget. We wish you get the best resource for your rights and responsibilities when you move, remotely or closely.