For office relocation services in Kentucky, get a free quote from a moving company with years of experience in commercial moving.
Moving your office or business can be time-consuming. By using BuzzMoving, we can ensure your business is moved quickly, efficiently, and cost-effectively, minimizing your downtime. We take the stress off of you by organizing and carrying out every part of your office move professionally so that you can focus on running your business.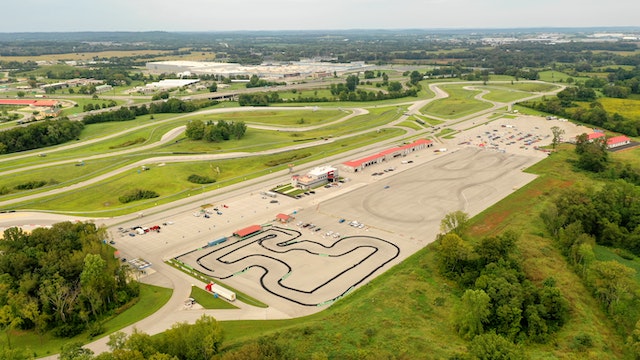 Get The List Of  Office Relocation Services in Kentucky
Get complete moving services for your office or business. You can follow our review to relocate your office, whether you are moving locally or outside Kentucky. Business and office relocation services in Kentucky have always been challenging!
Read our review and let us guide you.
United Van Lines is at the top of our list because it offers full-value moving coverage on every move and helps you set up your electronics. So, whether your business uses expensive equipment or you just want to know that your computers are in good hands, you can take advantage of United's experience and moving coverage for electronics.
Pros
Electronics installation
Full value protection on every move
Custom crating
Cons
Prices for ague packing service
Bekins Moving & Storage
Bekins has been doing full-service moving for decades. They have moved medical equipment, computers, IT equipment, and even big machinery in the past, so they have the skills to move your company.
Bekins didn't rank higher on our list because it doesn't install electronics. But if you want your workers to set up your equipment, Bekins has other services to help your office move smoothly.
Pros
Being able to handle big moves
Versatile packing options
Cheap moving goods and tools
Cons
North American Van Lines
North American Van Lines can move anything from a small office to a hotel company. They have a large staff and years of experience moving small and large loads.
Even though North American has a higher average ranking than United and Bekins, it offers fewer services for office moves. (like professional installation). Though North American Van Lines doesn't provide installation services, it does offer services for getting rid of, donating, and fixing up things.
Pros
Disposal services
Making plans for change
Custom choices for packing
Cons
Comfort Moving
Comfort Moving is a moving company that provides office relocation services in Kentucky and helps people move to Lexington and nearby places. They are an expert in residential, commercial, and office moving, including furniture, pianos, and office furniture. At Comfort Moving, they work hard to ensure their customers are happy by giving them good service. They know that moving can be challenging and take time, so they are here to help. You no longer have to worry about moving heavy boxes or worrying that fragile things will get broken.
Pros
Storage service available
Accepts credit cards
Moves fragile and antique items
Cons
Wildcat Moving
Wildcat Moving is a skilled local, long-distance moving company in Lexington, KY. They will take care of your move. Their movers are clean-cut, fit, and well-trained guys who will work hard to make your move easy. They are professionals with big box trucks (up to 26 feet long), dollies, hand trucks, furniture pads, and many other tools. 
Wildcat Moving has a flat rate for each hour. Because Wildcat Moving is owned by people in the area and run efficiently by UK MBA graduates, their prices are lower than those of their bigger competitors. Wildcat Moving doesn't pay license fees, which means they can charge their customers less and pay their well-dressed, polite, and responsible movers more.
Pros
Have big box trucks (up to 26 feet long)
All staff are well educated
Budget-friendly move
Cons
Don't accept cryptocurrency
Which factors make a move smooth?
Even if a moving company is good at full-service moves, they still need to improve at office moves.
Here are the essential services to look for when investigating corporate moving:
Organization
During a home move, you can leave boxes unopened in the attic for months. But in an office move, you have to move quickly and efficiently. Disorganization wastes time, which costs money, so hiring a moving company that will pack, load, and unpacks your things in a thorough, organized, and professional way is essential.
At the next level of order, companies give their boxes names, pack and load based on notes from the blueprint, and make lists of their goods.
Installed by professionals
United is the only company on our list to install electronics and set up an office. Because of this, we put them at the top of our list. You should consider a company that doesn't offer this service. Getting help setting up computers and solving problems can save you time and money if you need a tech-savvy team.
Making plans for change
Moving your business is already stressful, so you should look for a moving company to help you figure out how to do it. A good office mover will look at a model of your current office and plans for your new office to ensure that packing, loading, unpacking, and setting up go smoothly.
Flexibility
Quality office moving companies are willing to accommodate their clients. Around your schedule to cause your business as little trouble as possible. This could mean coming in after hours, on the weekend, or packing up and moving one part of your office while another is still in use.
Choosing a moving company that offers short-term storage is also a good idea. This way, if you can't move into your new office when you planned, you'll have a place to keep your things.
Conclusion
You can hire someone from our list of office moving services in Kentucky to take care of your things and keep you informed about your move from start to finish in a clear and timely way. From planning and packing to loading and delivering, they try to make your move as easy and reasonable as possible. There are a lot of nationwide moving companies to choose from, but only a small number of them can give you peace of mind.