Are you thinking of moving out of the Big Apple? In recent years, many people have started moving from NYC to Atlanta. The shift has been due to a variety of factors. First, the cost of living in NYC has recently increased dramatically. Additionally, rent is expensive in NYC, but it's also unpredictable! So there are lots of shifts in living costs.
Atlanta is a much more stable place compared to NYC. Not to mention, both taxes and living costs are much lower! Atlanta can offer similar benefits and amenities at half the cost. Naturally, this attracts a lot of people to Atlanta.
If you are one of those people, we can help you with your queries. We will take you through the pros and cons of moving to Atlanta from NYC. We will also give you advice on hiring long-distance movers and how to calculate costs.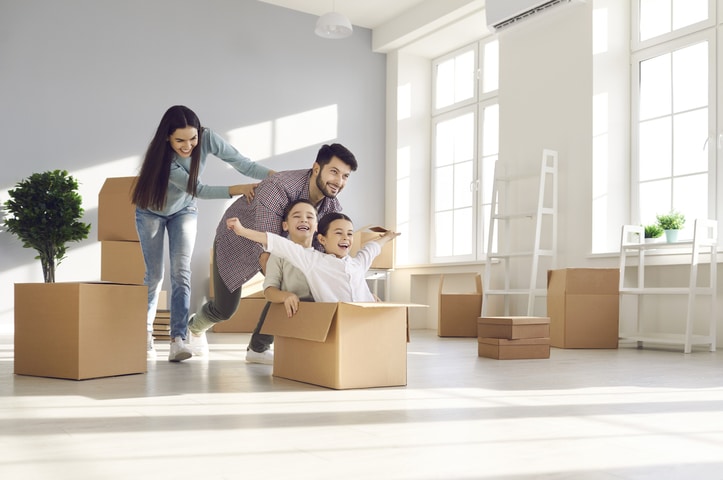 Why Is Everyone Moving To Atlanta?
There are many reasons why most people are moving from New York to Atlanta. Living, working, and raising a family in the city is excellent. The cost of living is low, and there are many jobs to choose from. In addition, the schools are amazing, and the city has a lot to offer in terms of entertainment and culture.
Atlanta is also a very diverse city, with many different neighborhoods to choose from. So whether you choose a calm suburban life or a dynamic urban one, Atlanta has it. As a result, many people come to visit Atlanta.
Here are some things you should know about Atlanta.
Successful Economy
The number one thing is the economy of Atlanta is considered successful and prosperous. The city had a $270 billion Gross Metropolitan Product (GMP) in 2013, making it the 11th largest in the country. 
Atlanta ranks 36th in per capita income and has a slightly above-average median household income. In addition, the unemployment rate in Atlanta is lower than the national average, and the city's job growth rate is higher.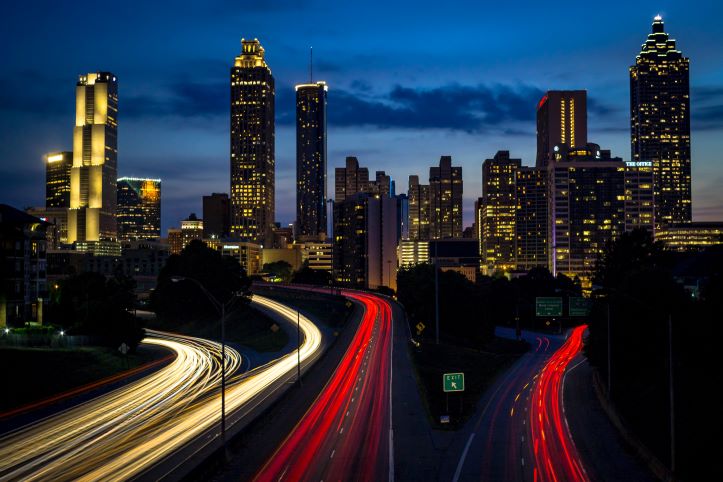 Some of the largest companies based in Atlanta include Coca-Cola, Delta Air Lines, The Home Depot, United Parcel Service (UPS), and The InterContinental Hotels Group (IHG). 
These companies are responsible for employing many of the city's residents. Other notable industries in Atlanta include film and television production, logistics, and technology.
Atlanta has also become a center for logistics and transportation because it is easy to get to and has sound transportation systems. Atlanta is also home to a growing tech industry, and there are a lot of start-up companies there.
Cost of Living
The cost of living in Atlanta is relatively low compared to other major metropolitan areas in the United States. 
A 2016 study found that Atlanta was the fourth most affordable city for renters. The average rent there was $1,040 per month. However, regarding groceries, transportation, and healthcare, Atlanta ranks lower than the national average. 
Forbes magazine has named Atlanta one of the "Top 10 Most Affordable Cities" in the United States.
So, what does this mean for you? If you want to move to Atlanta or already live here, you can be sure that your living costs will be low. Atlanta is a great place to live if you want to find a cheap place to rent or ways to save money on your monthly bills.
Climate
The Atlanta area has a beautiful climate with four distinct seasons. The city experiences hot and humid summers, with temperatures often reaching the 90s. It has pleasant warmer weather. Spring and fall are pleasant times to visit, with milder temperatures and plenty of sunshine. 
Winter can be cool to cold, with occasional snowfall. However, the city is well prepared for winter weather, with a snow removal plan that keeps the roads and sidewalks clear.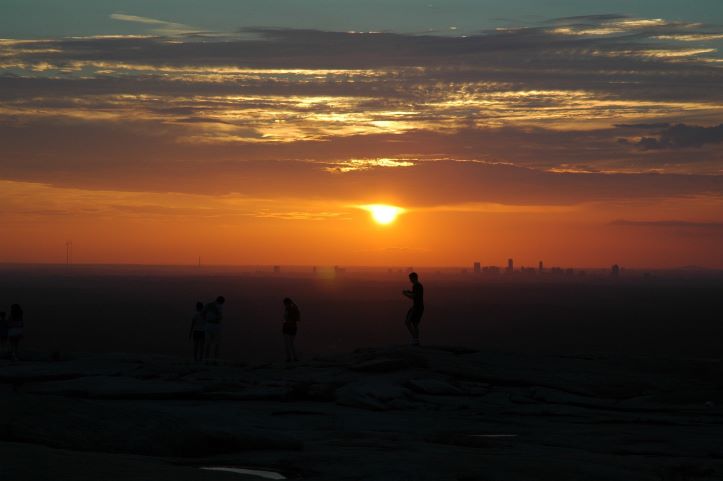 The winter brings crisp air and beautiful snowfall, while springtime means enjoying the city's many outdoor festivals.
Overall, Atlanta is a great place to visit any time of year. The city provides something for everyone, whether you're seeking culture, a night out, or outdoor relaxation.
Charming Neighborhoods
Atlanta offers a charming neighborhood and a beautiful cityscape. Atlanta residents are warm and welcoming, and there is much to keep you entertained. The food is amazing, and the nightlife is vibrant. You can find anything you're looking for in Atlanta.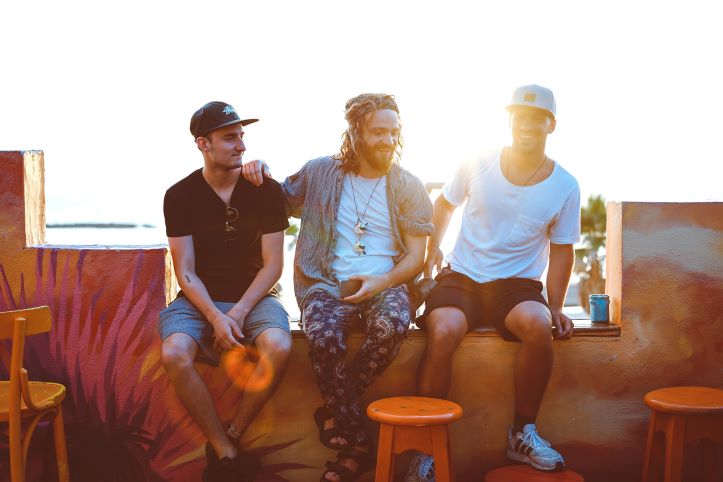 There are a ton of things to do in Atlanta, no matter what your interests are. There are many museums and galleries to visit if you enjoy the arts. In addition, there are several professional teams to support if you enjoy sports. 
And if you're just looking for a good time, there are plenty of bars and comedy clubs for having fun with your friend.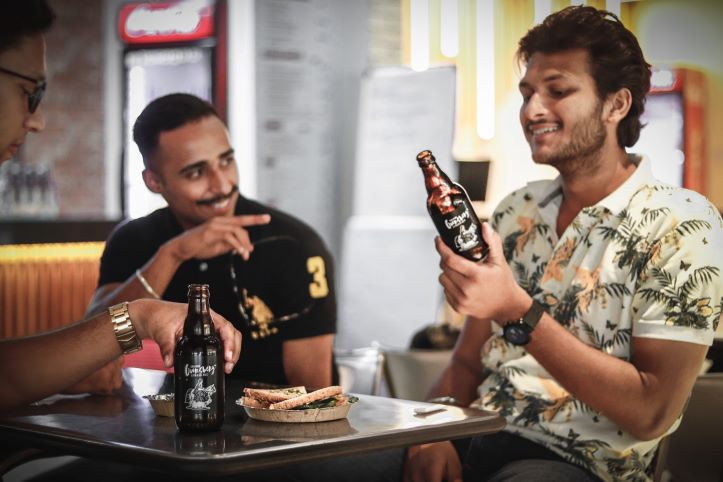 The Coca-Cola Museum in Atlanta is one of the most popular tourist destinations in the city. The museum has a lot of Coca-Cola memorabilia and tells about the company's history and how it has affected American culture.
These are some of the nicest places to live.
No matter what you're looking for, you can find it in Atlanta. Welcome to the city!
Lifestyle
Atlanta is a great place to live for those who enjoy bustling city life. Georgia's capital is home to various businesses, including many major corporations. 
The city is also known for its lively nightlife and its strong sense of community. There are many things to do in Atlanta, whether you want to have fun, learn something new, or just take it easy.
If you enjoy spending time outdoors, Atlanta is a great place. The city has a lot of green spaces, like Piedmont Park, one of the country's largest urban parks. It has the Atlanta Botanical Garden and Callaway Gardens.
Opportunities for Employment
Atlanta is known for its booming economy, and the job market is no exception! As a result, the city has a range of significant enterprises and work prospects for college graduates and career changers. If you are moving to Atlanta from NYC, know the top job industries in Atlanta.
The most popular industries in Atlanta are healthcare, technology, and hospitality. However, plenty of other options are available, including finance, retail, and government.
Atlanta's fast-growing sectors include hospitals, clinics, and other medical institutions. There are many entry-level jobs in the health care industry, and there are also chances to move up.
Technology is another booming industry in Atlanta. The city is home to many tech companies, and many job opportunities are available in this field
Hospitality is also a popular industry in Atlanta. With a thriving tourism industry, there are many hotels, restaurants, and other businesses that are always looking for talented employees.
 If you're looking for a job in Atlanta, this is the right place. Be sure to check out the many industries the city offers to its new residents! There's something for everyone, and you're sure to find an opportunity that fits your skills and interests perfectly.
Are the schools in Atlanta good?
There are many different schools in Atlanta, so it depends on what you want and what you want to learn. The Georgia Institute of Technology, Emory University, and Morehouse College are some of the best colleges and universities in the city. A degree in computer science from Georgia Tech will prepare you for a successful career in industry or academia. Check every school before moving to Atlanta from NYC to ensure better education for your child.
So if you're looking for a good school in Atlanta, you should be able to find one that meets your needs.
Live music
As one of the most vibrant and culturally rich cities in the United States, Atlanta is unsurprisingly home to a wealth of live music venues. From world-renowned concert halls to intimate local clubs, there's a venue to suit every taste of music. 
And with a wide range of genres, from country and rock to hip hop and R&B, there's sure to be a live show to suit everyone's taste.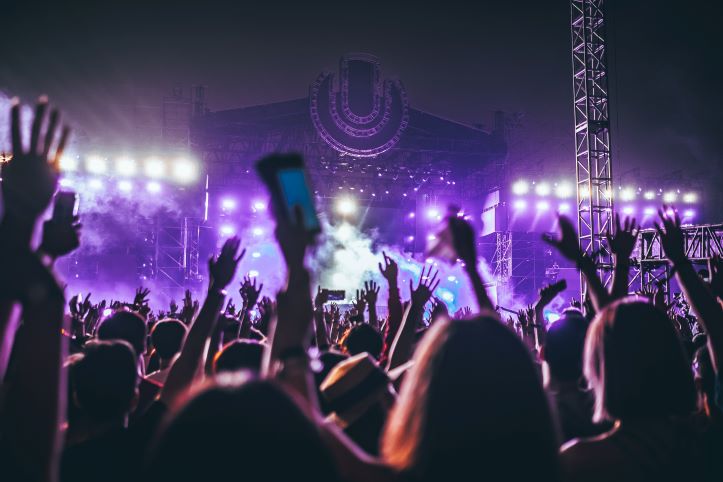 If you're looking for a truly world-class music experience, then you can't go wrong with the Fox Theatre. Over the years, some of the biggest names in music, like Led Zeppelin and the Rolling Stones, have played at this historic venue. In addition, some of the biggest touring acts still come here today. 
If you want to see live music in a more intimate setting, you can go to one of Atlanta's many local clubs, such as The Earl or 529. These smaller venues are great for seeing up-and-coming bands or local acts, and you're sure to have a more personal experience than at a larger venue.
One of America's leading orchestras, the Atlanta Symphony Orchestra (ASO), is renowned for its exceptional quality of music-making.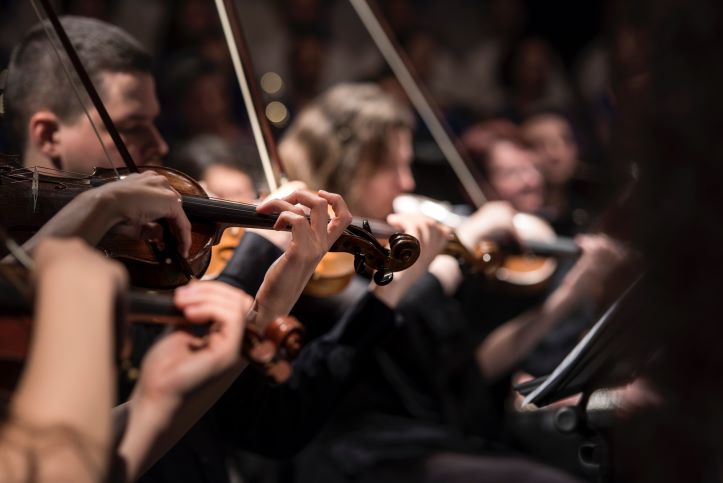 Whatever your taste in music, you're sure to find a live show to suit you in Atlanta. So get out there and enjoy the city's vibrant music scene!
Pros And Cons Of Moving To Atlanta From Nyc
One of the major complaints individuals have about the Big Apple is that it's very expensive. However, Atlanta has a lower cost of living compared to NYC. So whether you want to buy or rent a house, you can do it much easier in Atlanta.
Additionally, all other added costs are also less compared to NYC. Therefore, Atlanta is overall a much more affordable place.
NYC is known to be the city that never sleeps. Atlanta provides a balance between glamorous city life and quiet suburban life. Atlanta is the place for you if you want a cozy home close to skyscrapers and provide Southern comfort.
There are excellent schools and universities in Atlanta as well. There are about 30 schools and universities in the city, and most are very popular. Also, there are many job opportunities. 
Since there are so many new graduates in the city every year, employers offer good pay to get people to work for them. Hence, you won't have to fret too much about finding a job.
At the beginning of the 20th century, the city started to help homeless people in more ways. For example, it opened a day shelter and a "workingmen's hotel."
There may be some downsides to moving to Atlanta from NYC. Firstly, the weather is very unpredictable. Most residents of Atlanta complain that they can't get used to the weather no matter how long they've lived there.
Another con is that Atlanta is a growing city with long-term infrastructure projects. Most of these developments are being made, keeping 2030 as the goal. This means specific neighborhoods are developing in different ways. 
Hence, if you have a specific goal, you will need to settle down in a particular neighborhood if you want a complimentary lifestyle!
Benefits Of Moving To Atlanta From New York City
As one of the largest cities in the United States, New York City is an expensive place to live. The cost of living in NYC is about 50% higher than the national average, and housing costs are incredibly high. So Atlanta may be a good option if you're looking for a more affordable city to call home.

Although it's not as large as NYC, Atlanta is a major city with plenty to offer. It's home to a thriving arts and culture scene and a great place to find top-notch jobs. In addition, the cost of living in Atlanta is about 20% lower than the national average, making it much more affordable than in NYC.

The Atlanta metro area is served by an extensive public transportation network, including a heavy rail rapid transit system (MARTA), multiple bus services, a street car line, and an Amtrak passenger train system.

The region also has a well-developed network of bicycle and pedestrian infrastructure. As a result, public transport here is good.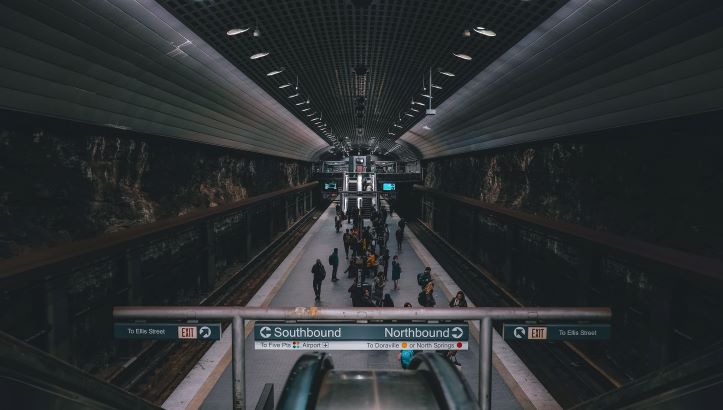 If you're considering moving to Atlanta from NYC, you should know a few things. Here's what you need to know about making a move to Atlanta from New York City.
Some good sides to Moving to Atlanta from New York City.
1. The cost of living is much lower in Atlanta than in NYC.
2. There are plenty of job opportunities in Atlanta.
3. The weather is milder in Atlanta than it is in NYC.
4. Atlanta has a thriving arts and culture scene.
5. There's no state income tax in Georgia.
Is Moving to Atlanta Worth It?
There are many reasons why people move to Atlanta, but the most common one is probably because of job opportunities. The city is a major economic hub in the southeastern United States, and it boasts a large number of Fortune 500 companies. So Atlanta is definitely worth considering if you're looking for a good job.

Another reason why people move to Atlanta is because of its climate. The city has a relatively mild climate, with average temperatures that are comfortable year-round. This makes it a great place to live if you don't want to deal with extreme cold or hot weather.

Finally, Atlanta is simply a great place to live. It's a vibrant, thriving city with a lot to offer its residents. Atlanta is worth considering if you're looking for a place to call home.
To learn more, watch the video.
Hiring Long-Distance Movers
Since Atlanta is in another state, it's best that you hire long-distance movers to help you with the heavy lifting. Moving is an incredibly stressful process. However, if you divide work amongst professionals and focus on researching, you should be good!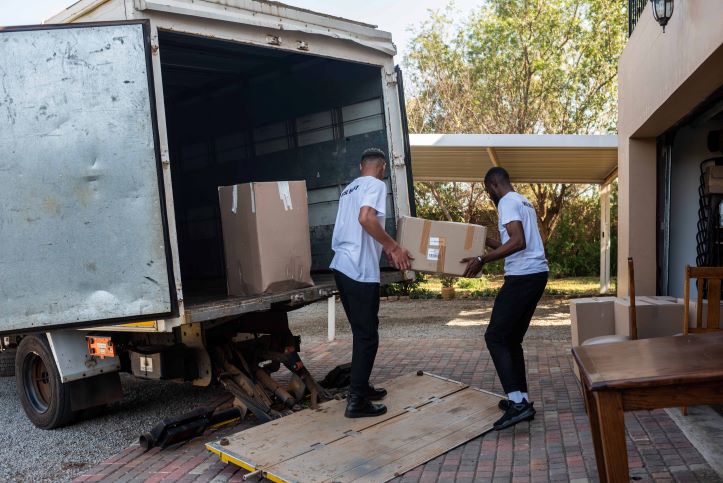 Long-distance movers can help make your move an incredibly smooth experience. They do this by offering their clients a plethora of services. 
They offer everything you can think of, from packing to rental and storage services.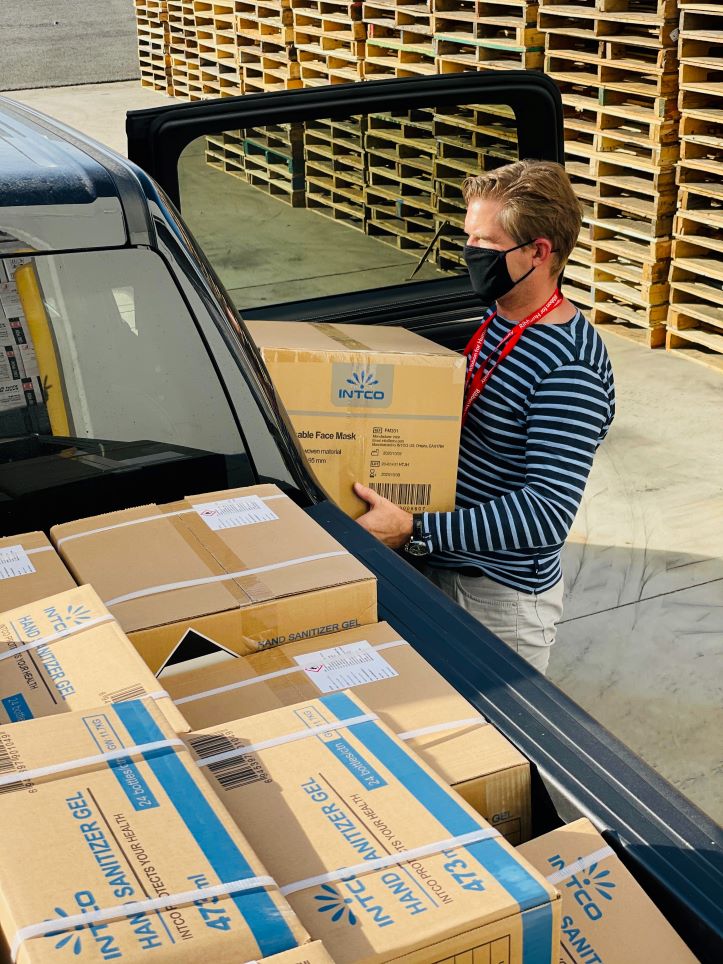 There are sub-categories within their services as well. For instance, you can either opt for a
full packing service
or a partial packing service. The different services will be tailored to your specific needs.
If you have a single piece of furniture that needs moving, movers can help you with that too. In addition, there are services that allow you to move a single piece of furniture across state lines.
There are a plethora of different services to choose from. When moving to Atlanta from NYC, you will need to do a lot of research to find the right mover. You can read online reviews or pursue them through websites. This will give you an idea of what to expect from the movers. A pro tip would be to ensure that the mover has friendly customer service, which is always available. The opposite would be a major red flag!
How Much Will Moving To Atlanta From Nyc Cost Me?
The average cost of moving to Atlanta from NYC can be between $3500 and $6000. But, of course, your final cost will depend on many external factors.
Long-distance movers calculate their costs based on many factors. The first is mileage. This means they charge a flat rate for every 100 miles moved. However, since there is a fixed distance between NYC and Atlanta, this means other factors will ultimately determine your cost.
Another factor is the cubic weight of your furniture. This means the more furniture you have, the higher you have to pay money. Note that the result is the size of your apartment will push your prices up.
We've already mentioned that movers offer different services. The number of services you require will also push prices up. The more services you use, the higher your total cost. Additionally, the kind of service you need will also alter your cost.
There are also various factors that play into cost determination. For instance, your prices will be high if you are moving during summertime. This is because summer is a popular time to move. This makes companies drive up their cost. Not to mention, it's customary to tip your movers as well!
If you want an exact cost estimate, you should directly call up your mover. Once you let them know your requirements, they can give you a cost breakdown.
Another way of getting estimates fast is by obtaining instant online quotes. If you are looking for those, we can help you. If you fill out this form, you can get access to free instant moving quotes with no strings attached! This will help you make the best possible decision for yourself since you can easily compare rates between reliable movers.
Recommend Some Affordable Long-Distance Movers
We have gone over how different factors can affect your total cost. It may be daunting to start looking for professionals if you have never moved before. There are many reliable movers, but there are also many unreliable ones. 
In order to help you filter through, we have compiled a list of a few reliable, affordable young professional movers. Please note that this list is only a stepping stone for you. You will need to do further research!
| | | | |
| --- | --- | --- | --- |
| NAME OF MOVER | RATING | US DOT | ICC MC |
| Allied Van Lines | 5 | 076235 | 15735 |
| American Van Lines | 5 | 614506 | 294798 |
| Dumbo Moving & Storage | 5 | 1543241 |   |
| Gentle Moving | 5 |   |   |
| Van Express | 5 | 2175375 | 755509 |
Make sure you also do further research on other factors. These include insurance and miscellaneous costs such as utility providers, etc. You should also look up factors like how you plan to commute between home and work. 
If you haven't started looking for apartments yet, now would be a good time to start! The same goes for job applications. It's ideal to have a job already when you are moving to a new state.
Conclusion
Many people think that moving is a difficult task. However, the mountain becomes easier to scale when you have reliable professionals by your side. This is why it's imperative to research as thoroughly as possible.
If you are still confused about cost calculation, we would recommend obtaining a no-obligation FREE quote from us! Since there are no strings attached to the quote, you will have nothing to worry about!
Hope you have a fantastic move.
FAQ
Q: Is Atlanta cheaper than New York?
A: The cost of living in Atlanta, GA, is -44.4% lower than in New York, NY.
Q: How much does it cost to live comfortably in Atlanta?
A: On the most basic level, living in Atlanta costs an average of $2,035 per month.