Thinking of moving from Houston to Austin? We certainly see the charm of Austin. It's a fantastic city to live in. Although Houston is a great Texan city as well, Austin has its perks. Austin is much more affordable, has better quality education, has a rising economy, and is showing no signs of slowing down. In addition, the tax in Austin is lower than the national average. Not to mention, Austin is called the live music capital city. So, you can enjoy live music in Austin. So, get a free quote to make your move a smooth one.

If you are thinking of moving, you will need to do plenty of research beforehand to make sure that your move is as smooth as possible. In this piece, we will be taking you through the pros of moving from Houston to Austin. We will also be touching on long-distance moving companies, why you should hire them, and how you can get an accurate estimate of your move.
How Much Will It Cost Me To Move From Houston To Austin?
On average, the cost of moving from Houston to Austin costs about $2400. However, there are many external factors that can alter your total expense. This is just a cost estimate. The other factors are:
Weight And Mileage
The first thing to note is that long-distance moving companies charge based on the cubic weight of your furniture, and mileage. That means you have to know the exact distance when calculating the moving expense. Since the distance between Houston and Austin is static, the cubic weight of your furniture will affect your cost. Hence, the more furniture you move, the higher your total expense will be. However, you can reduce your moving expenses by selling or donating some of your heavy furniture.
This also means that the size of your apartment matters. For example, if you are moving from a one-bedroom apartment, that will be cheaper than moving from a three-bedroom apartment.
Below is a table showing the average moving cost for moving from Houston to Austin.
| | | | |
| --- | --- | --- | --- |
| Distance | 1 Bedroom | 2-3 Bedroom | 4-5 Bedroom |
| <50 miles | $595-$1,020 | $1760-$3,190 | $1,920-$6,530 |
| 250 miles | $1,100-$2,250 | $2,300-$4,300 | $4,250-$5,700 |
| 1000 miles+ | $1,500-$3,000 | $3,140-$5,960 | $6,380-$10,010 |
| 2500 miles+ | $1,925-$4,275 | $4,240-$8,550 | $9,550-$14,100 |
Additional Services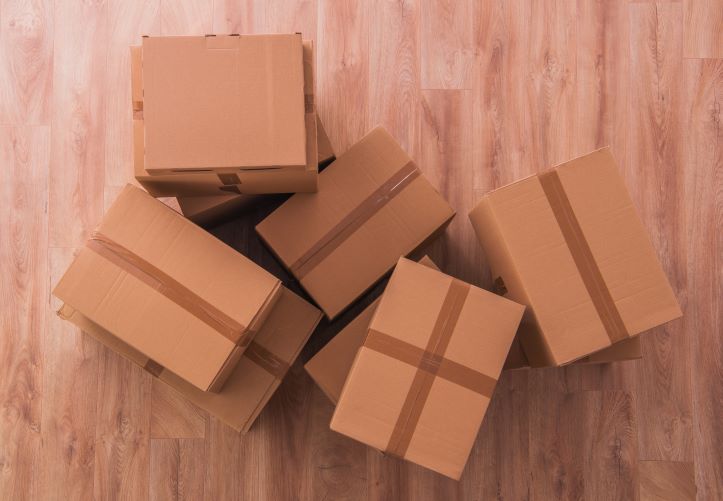 The specific services you choose to avail of also have different costs. Take packing services, for instance. If you need full-service packing, that will be more expensive than needing a partial packing service. The other services are storage services, loading and unloading services, etc.
Selecting mover
Different movers charge different flat rates. So depending on which moving company you select, your costs will alter slightly. Furthermore, the specific route you are taking will also change how much your total cost is. Also, both Houston and Austin movers have additional services that may increase your cost. Not to mention, it is customary to tip your movers, so please keep that in mind when budgeting. 
Use the Moving cost calculator
There are multiple ways of accurately estimating your expense. You can directly get in touch with the moving company you are thinking of hiring. Or you can use our moving cost calculator if you have a short time in hand and want a free moving estimate. It will take a few minutes to complete.
Online Review
You can also look at online reviews and go through their websites. This will help you calculate costs before you even get in touch with them. Movers usually have their rates on display on their websites to attract customers. Reviews will help to inform you if the actual rates are the same or different from the listed rates.
Get online quote
An easy way of getting cost estimates is by getting instant quotes online. If you have a couple of minutes on your hand, consider filling out our form! We can provide you with no-strings-attached free moving quotes! Our network of companies is reliable and affordable. This means you can easily compare prices between responsible and licensed long-distance moving companies. This will help you make the best decision for yourself.
Can You Recommend Some Affordable Long-distance Movers?
We know that it's often hard to find reliable Houston movers who are also affordable. As a result, we have compiled a list of some Texas-based moving companies that can help you move from Houston to Austin.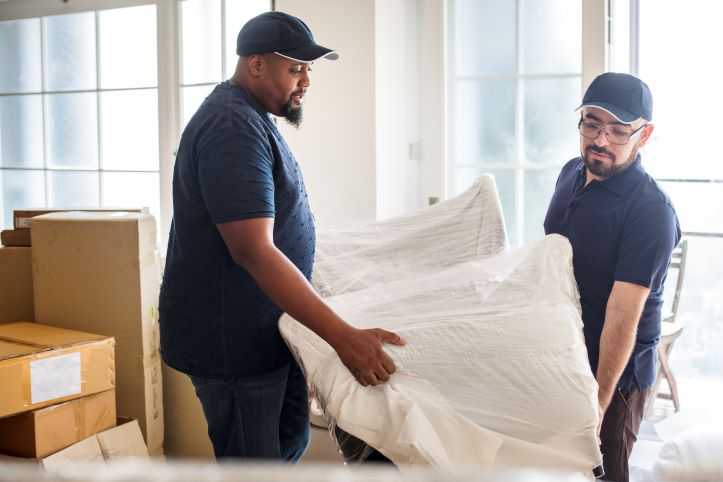 Please note that this is not a complete list of movers. There are a plethora of other professional movers to choose from. However, every research needs a starting point. We hope our list of movers will work as a stepping stone for you. This will help make future research easier.
| | | | | |
| --- | --- | --- | --- | --- |
| Geo Van Lines LD | 5 | USDot- 2952490 | MC- 999676 | Price- $$$ |
| Allied Van Lines | 5 | USDot- 76235 | MC- 15735 | Price- $$$ |
| North American Van lines | 5 | USDot- 70851 | MC- 107012 | Price- $$$ |
| Einstein Moving Company | 5 | USDot- 2193963 | MC- 890312 | Price- $$ |
| AB moving House | 4 | USDot- 2912942 | MC- 981669 | Price- $$ |
Hiring Long-distance Movers Before Moving From Houston To Austin
The biggest advantage of having long-distance movers is that they can provide you with a multitude of services. Whether you need packing service, loading or unloading service, or help with moving your heavy appliances, long-distance movers will be able to help you out.
There are additional services as well, such as rental and storage. This is particularly useful if you don't have a storage unit additionally if your vehicle doesn't have enough room to fit all your furniture into.
You can also hire them for moving a single piece of furniture. This is very popular amongst individuals who have expensive furniture, like a pool table, or expensive pieces of art.
Why Move To Austin From Houston?
Austin has a lucrative and booming economy. Research shows that the economy has just been on the rise recently, which is drawing many individuals toward Austin. This means you are likely to land a well-paying job regardless of your specialization! Additionally, if you are into tech, some of the most popular tech startups have their bases in Austin.
Additionally, Austin is one of the most affordable cities to live in. Compared to Houston, living costs in Austin are much lower. The housing market has also been steady in the past few years, which is a fantastic investment to make if you are looking to buy a home in Austin.
There are also plenty of outdoor activities to indulge in, when in Austin. It's a beautiful city with plenty of natural landscapes. Whether you want to go swimming, running, or biking, there will be something for you to explore. There are plenty of fantastic restaurants and street food here as well if you are a food-scene enthusiast. You will see many food trucks here in Austin.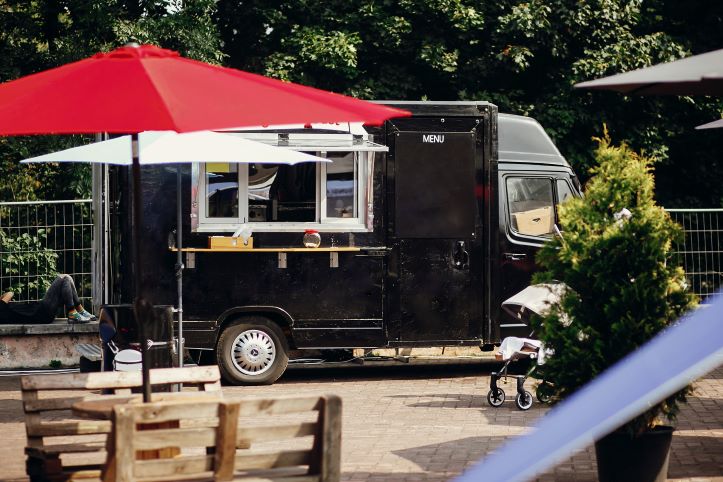 Here is a comparison of the lifestyle between Houston and Austin to help you.
[lifestyle HOUATX]
How Do I Prepare For My Move From Houston To Austin?
Since you are moving within the same state, some factors will remain the same. However, there are some things to do before moving from Houston to Austin. The first thing is to select a city to live in. Then, choose a mover to help with your relocation.
However, there are facets of your life that you will have to research. For instance, look up the cost of real estate since this varies between cities in the same states. You should know how much buying a home will cost you in Austin compared to Houston. If you are planning on renting, you should take a look at rent prices too. Go apartment hunting months before moving.
Additionally, you should make sure you have a job opportunity ready before you move. It's much harder to stay in a new city and look for a job. Look into miscellaneous costs too, such as public transportation, groceries, and utility bills.
Considerations To Make During A Move
Time Of The Year
The time of your move is very important to reduce your moving cost. Summer is the busiest month for the movers. So they may ask you for a high price which you may not afford. But you can see the opposite scene during spring and fall. This is when the prices remain low and you will surely get a good service.
Insurance & License
When you move to Austin from Houston, you will need to update your driver's license and vehicle insurance information. Your driver's license must be updated within 30 days of moving to Austin. You can update your driver's license by visiting any Texas Department of Public Safety (DPS) office. To update your vehicle insurance, you will need to contact your insurance provider.
Movers Insurance & License
When moving from Houston to Austin, it is important to make sure that your movers are insured and have a license. This will protect you in case anything happens during the move. Make sure to ask the movers for proof of insurance and license before you hire them.
Deposits & Fees
When moving, you will likely need to hire a moving company. Movers typically charge a fee, as well as require a deposit. The deposit is generally based on the weight of your belongings and the distance of your move. Be sure to ask your movers about their deposit and fee policies so that you are not surprised by any hidden costs.
Contracts
When moving from Houston to Austin, it is important to have a contract in place with the moving company. This contract will outline the specific services that the professional moving company will provide, as well as the price for those services. It is also important to make sure that the contract states when the move will take place so there are no surprises. By having a contract in place, both the moving company and the customer can rest assured that they are both aware of what is expected of each other.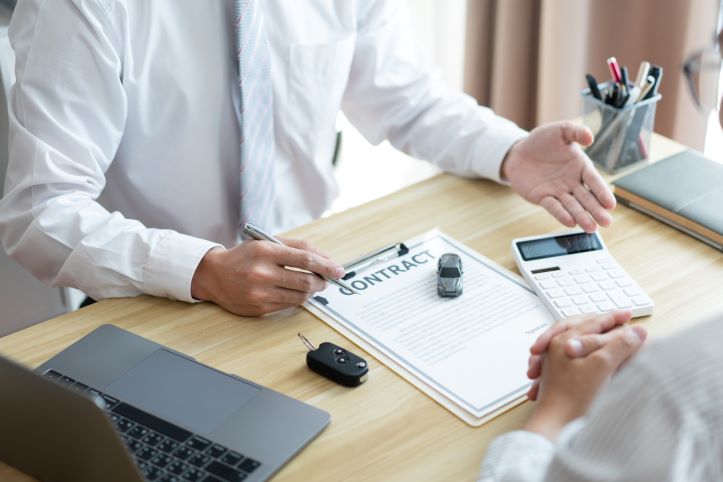 Hidden Fees
When moving, it's important to be aware of all the associated costs. This includes hidden fees that may not be immediately apparent. For example, some moving companies charge for packing materials, or for the time it takes to pack and unpack your belongings. Make sure you ask about all possible fees, so that you're not surprised when the final bill comes.
Another thing to keep in mind is the cost of gas. Austin is a bit further away from Houston than other cities in Texas, so the trip will likely cost more. Be sure to budget accordingly, and factor in the cost of lodging and food along the way.
Is Moving To Austin From Houston A Good Idea?
If you're considering a move from Houston to Austin, you might be wondering if it's a good idea.
The weather in Austin is amazing. It's sunny and warm most of the year, which is a huge improvement from Houston's hot and humid summers. Austin is a very livable city. Barton springs is a famous place where you can find four springs together. It's clean and safe, and there are plenty of things to do. The cost of living in Austin is lower than in Houston.
Here is a table from which you can get to know the differences in the living cost of Houston and Austin.
[DCT HOUATX]
Some Affordable Cities To Live In Austin
There are many cities to live in downtown Austin. Here is some affordable Austin city where you can find lower living costs and many benefits. Do your research on every city before you move.
Thorndale

Florence

Kyle

Taylor

Garrison Park

Hyde Park

Windsor Hills
Conclusion
Moving can be strenuous, tedious, and incredibly overwhelming. However, if you have the right people to help you with your move, it's not going to be any of those things. That is why you should hire a long-distance moving company for your move.
If you are in trouble and would like fast methods of knowing costs, you should consider filling out our form! Get a free quote today to have a stress-free way of knowing cost estimates.
Select the move date and get prepared. Hope your move goes well to the live music city, Austin!
FAQ's
Q: Is Austin a good place to move?
A: Yes, Austin is often cited as one of the best places to live in the United States. It has a strong economy, a vibrant and liberal culture, and plenty of outdoor activities to enjoy. If you're looking for a new place to call home, Austin should definitely be on your list.
Q: Is there a train from Houston to Austin?
A: No, there is no train from Houston which directly goes to Austin. However, there are services departing from Houston Amtrak and arriving at Austin Amtrak via San Antonio Amtrak.