If you're moving from California to New York, you will need to prepare very well for your move. There are a lot of factors to consider when making such a big move. New York is a fantastic state to live in. There are plenty of job opportunities and numerous places to visit. Additionally, there are beautiful places to visit in New York.
There are some cons of moving from California to New York as well. For instance, the weather may be jarring for individuals who aren't used to it. Depending on where you live, the living costs may also be more expensive compared to California.

In this article, we will take you through the pros and cons of moving from California to New York. We will also touch on long-distance movers. Additionally, we will tell you how to accurately measure your moving costs. Buckle up!
Why Move From California To New York?
The cost of living in California is comparable to New York. However, there are plenty of cities in New York where the cost of living is much more affordable compared to Californian cities. This of course depends on which specific city you are moving to. New York City is very expensive, but there are plenty of other cities where living costs are much lower.
Additionally, the public transportation system in New York is stellar. In California, there is always traffic because most people need their own personal cars. In New York, however, there are intricate subway systems and fantastic transportation options.

There are also plenty of entertainment options in New York. There are fantastic food scenes and restaurants to explore. Additionally, you can hike, trek, visit beautiful parks with serene sceneries, etc. There are lots of attractions to visit as well. Whether it's the Empire State Building or the Statue of Liberty, there are many exciting places to visit in New York.
The weather is also very friendly most of the time. There are distinct seasons in New York, which is different compared to the hot summer of California. It can get quite cold during the winter, however, so that's something you will definitely have to get used to!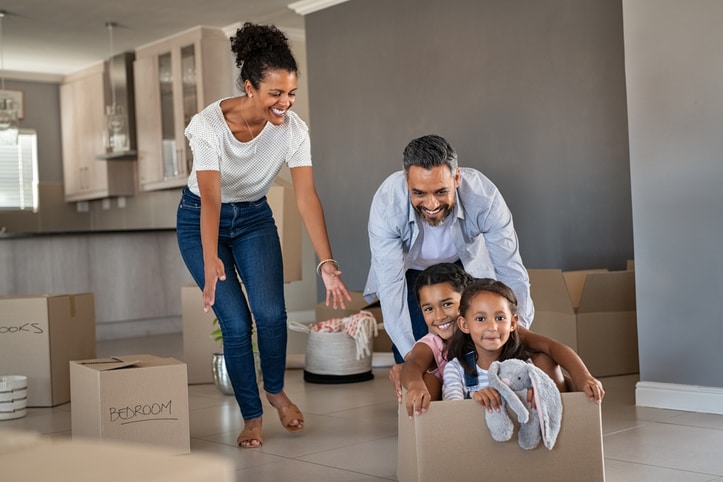 New York is also an extremely diverse state. The Big Apple is one of the most diverse cities in the world, but other cities in New York are just as culturally diverse. You will be able to meet many people from different walks of life.

The career opportunities are fantastic. Some of the best universities in the world are located in New York starting from Columbia and Parsons to New York University. No matter what subject you're thinking of majoring in, New York will be able to provide a job opportunity for you.

Furthermore, career opportunities are second to none. While California also has career opportunities, New York is more diverse in what it provides. California is great for tech majors, but New York encompasses tech and all other fields well. Not to mention, New York has a massive economy that is increasing by the day.
What Are The Cons Of Moving To New York?
New York can be very expensive to live in. Of course, this depends on which city you are choosing to move to. The rent prices can be exorbitant in some places such as New York City. Additionally, rent often tends to fluctuate in New York sometimes, which is cumbersome.
In general, New York offers a very fast-paced life which may not be for everyone. While there are cities in California that are also fast-paced, there are places where you can relax more too! New York isn't as laid back as California is.

Additionally, the weather can be a bit of a problem for individuals who are too used to sunny California. New York is not as warm or sunny, and has very cold winters! Make sure you pack your warmest clothes.
Hiring Long-distance Movers
Long-distance movers can help with your interstate move. They offer numerous services to lift some of the weight off your shoulders. Since moving is a tedious task, you can outsource some of the heavy liftings to professionals.

When moving from California to New York, you will have to move all your furniture. If you need help with packing, you can avail of packing services. Long-distance movers offer a range of packing services from packing specific pieces of furniture to full packing services.

Additionally, you may also need help with moving other things, such as your heavy appliances. Long-distance movers will uninstall, move and help reinstall all your heavy appliances. If you have single pieces of furniture that need moving, you can use specific services to move those too. There are services that can help you move one piece of furniture over long distances.

If you happen to live in an apartment complex you may lack storage space. This is also true if you don't have a garage. Long-distance movers offer storage services too. You can store all your belongings in their storage unit. Subsequently, they will drive this unit to your new home.

This is also true if you don't have a large enough vehicle to fit your furniture in. You can always avail of rental services from long-distance movers.
The best way to get in touch with long-distance movers is by doing plenty of research online. You should also ask your friends and family who have moved from California to New York. If you know any of your neighbors, talk to them about the moving services they used. You can look through the websites of movers, and you can make a shortlist after selecting the ones you think will be most suitable for you. Please make sure that they have friendly customer service!
How Much Will It Cost To Move From California To New York?

The cost of moving from California to New York is around $4000. This is of course an estimate and is dependent upon many other external factors.
Long-distance movers charge a flat rate based on mileage and cubic weight of the furniture. Different movers have different flat rates for every 100 miles. This means the specific mover you choose will alter your ultimate cost. Additionally, this also means the cities you are moving between will play a role in cost determination. Moving from Los Angeles to New York City will cost different than moving from Sacramento to Albany.
Since the weight of furniture is also a variable, the size of your apartment matters. This is because the larger your home, generally the more furniture needs to be moved. Hence, moving from a three-bedroom apartment will be costlier than a one-bedroom apartment.
Additionally, the number and type of services you need will also factor into your cost. For instance, a full-packing service will always cost more than a partial-packing service. If you need multiple different services, your cost will be higher than if you need just one or two.
The aforementioned factors are not all. The season you are moving during will also play a role. This is because summer is a very popular time to move. During this time, moving companies often charge more. Hence, you will find your move more expensive if you move during the summer. There are also different costs associated with different moving routes.

If you want to know a better cost estimate, you have to get in touch with your movers directly. You can also look at the listings on their website. Most licensed California-to-New York movers have their rates on their websites. Additionally, you can also look at online reviews to see if the quality of services matched the price tag.

Another easy way of knowing about costs is by getting instant online moving quotes. If you're in search of such quotes, we can help you with that. Fill in our form to get a no-strings-attached free moving quote! The form is very short and easy to fill out. We also have an interwoven network of licensed and reliable movers. Hence, you can easily compare their rates and make the best possible decision for yourself by choosing the perfect mover!

Can You Recommend Some Affordable Movers For Me?
We understand that budget is one of the most important parts of moving. It is often difficult to find an affordable mover who is also extremely reliable. In order to help you get started with research, we have compiled a list of some highly coveted, reliable movers. We always like to remind our viewers that this is not a complete list, and you should always do further research! 
| | | | |
| --- | --- | --- | --- |
| NAME OF MOVER | RATING | US DOT | ICC MC |
| Allstate Moving | 5 | 3200864 | 171991 |
| American Van Lines | 5 | 614506 | 294798 |
| California New York Express Movers | 5 | 795816 |   |
| Elite Moving Storage | 5 | 1360438 | 521354 |
| Move Central | 5 |   |   |
Taking the opposite path? With our Moving from New York to California guide, we've got you covered.
How Do I Prepare For My Move From California To New York?
The first step would be to do plenty of research. You need to be able to budget properly for your move. That's why researching which movers you want to hire is one of the earliest things you should be looking into.

There are also additional things you should research. For instance, you need to research insurance. Having home insurance can be very beneficial. Home insurance isn't mandatory, but a lot of lenders may obligate you to get insurance to ensure you can pay back your mortgage. You should also look into how much health insurance costs in New York compared to California.
If you own a private vehicle, you should also get car insurance. Make sure you get your vehicle registered at the New York DMV. Let the California DMV know you're moving from California to New York. You should also apply for your New York license within 30 days of moving.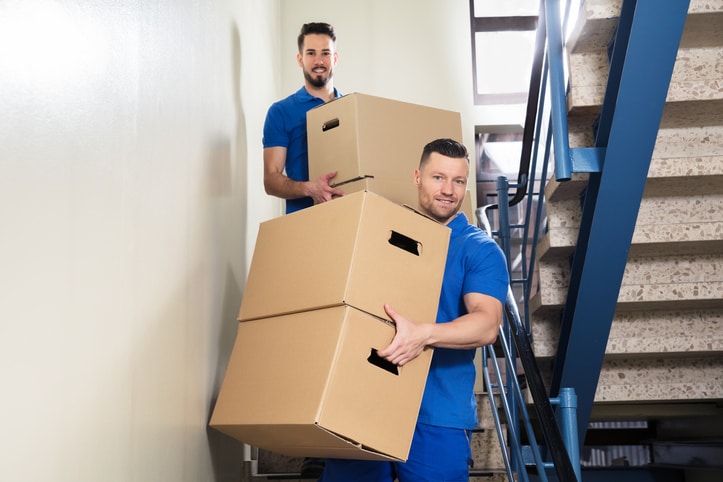 You should also look into commuting if you don't have a car. New York has some fantastic public transportation options, so you should look into how much that will cost you. If you haven't gone apartment hunting yet, you should start as soon as possible. It's also imperative to have a job so that you know what your work-to-home commute looks like.

There are other miscellaneous costs to remember as well. Look into the differences in utility bills and groceries between California and New York. You should also look into cell phones and internet packages. Additionally, you should do thorough research on your electricity, gas, and water providers.
Conclusion
Moving from California to New York is not an easy task. There are plenty of external factors that can affect your move. This is why it's best to outsource some of the burdens to professionals. Whether it's by hiring movers to pack your furniture or providing you with storage units.

You should start researching movers as soon as possible. If you're still unsure about your costs, consider filling out our form to avail yourself of free moving quotes.

We hope your move goes well.