Thinking of moving from California to Arizona? There are plenty of Californians who make the move from California to Arizona. There are multiple reasons behind this decision. California is an expensive state to live in, with excruciatingly high living costs. Additionally, the "busy city" life can be incredibly tiresome for a lot of people. California is also subject to shocks with regard to rent increases- with costs of living skyrocketing without warning.
Moving to Arizona can help subvert these issues for you. Arizona offers affordable housing, fantastic job, and educational opportunities, a low crime rate, and some wonderful people! When you are moving, you need to do a lot of research beforehand. We will take you through some of what the moving process will entail so that you can have a stress-free move! 
Why Move From California To Arizona?
The Sunshine State is a glamorous place to live in. California has fantastic weather, it's culturally diverse, has beautiful natural landscapes, and wonderful people. However, the cost of living in California is exorbitantly high. 
Owning a home and renting are both incredibly expensive. Not to mention, the general living costs, transportation costs, etc are all very high. There are often dramatic and unforeseen spikes in rent, and the taxes are also on the steep side.
Arizona is a much better option for individuals in that regard. The living costs are much lower. Owning and renting a home is much more affordable, the taxes are not that high, and it's generally a very pleasant state to live in which a very low crime rate.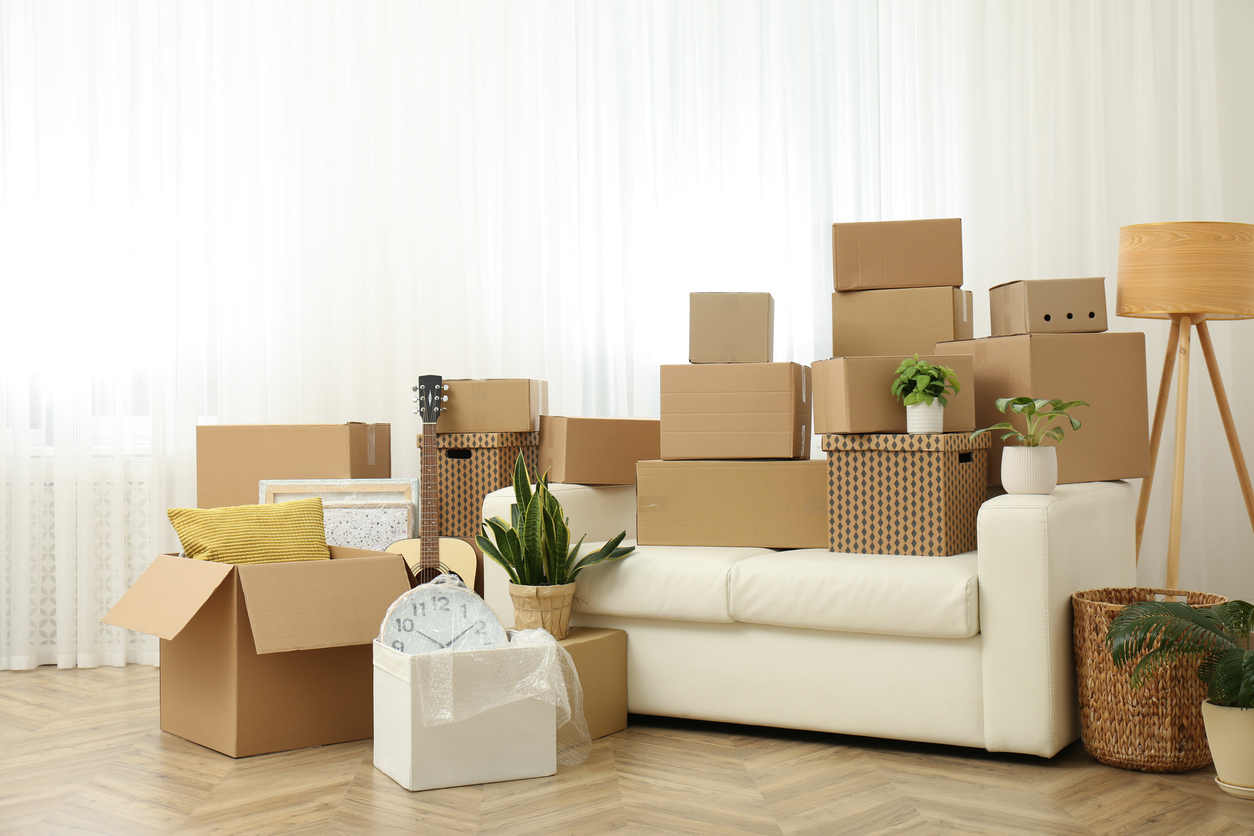 There are plenty of farmlands and fresh produce, which means you will get fantastic quality food here. If you are a food enthusiast, you will love the wide array of food that you will find in Arizona. The restaurants are top-notch and well-loved!
There are many cities that provide excellent opportunities for startups as well. While California does have Silicon Valley, don't let that deter you. Many cities in Arizona, such as Scottsdale, also have fantastic facilities to fuel your tech-driven dreams. Even if you are not a tech major, you will find plenty of job opportunities in Arizona. The economy is slowly rising, there is a steady boom, and there are many jobs that are well-paying.

Additionally, if you are looking to retire, you can also do that here. Arizona does have many quiet cities. If you don't like the busy, fast-paced life of California, you will much prefer the demure life in Arizona. That's not to say it can't offer the same high-speed city life, but there are more opportunities to relax and retire here than in the Sunshine State. There are also hundreds of golf courses, especially in Gilbert!
If you are looking for good high-quality schools, you can also find those in Arizona. There are some fantastic private and public schools in the state, so you don't have to worry about your children's education. Additionally, there are some beloved universities in the state as well! Regardless of what your major is, you will be able to find a wonderful place to study in.
What Are The Cons Of Moving To Arizona?
The first thing to consider would be the extreme heat. Arizona is subjected to really hot summers annually. This heat is overbearing for a lot of individuals. However, if you are used to the sunshine in California, this may not be as big of a challenge for you. It is something to keep note of, however, since Arizona doesn't really have nice winters. It's always hot, it's just scorchingly hot during the summer.
Additionally, the southern part of the state can look a bit barren. This will prove to be a problem if you wanted large, bustling cities with very dense populations. However, if you are into the rustic, natural look, you may find yourself drawn to the southern part of the state as well. It is something to keep in mind.
Since much of Arizona is rooted in nature, there are some obstacles you should look for. Arizona is known to house multiple poisonous plants, and you may stumble into plenty of insects. If you have an aversion to bugs, this will be a problem.
Hiring Long-distance Movers
Moving between states like California and Arizona is a strenuous process. This is why it's best to outsource some of the heavy liftings to professionals. Long-distance movers can help make your move a breeze. They do this by offering a plethora of services for their clients.

A large move between states would require you to move multiple pieces of furniture. Packing all of that furniture, loading them into vehicles, and moving them seems like a tall order. Professional movers provide packing and loading and unloading services. You can order a full packing service or a partial packing one, depending on your needs. The loading and unloading services can also help ease the weight off your shoulders.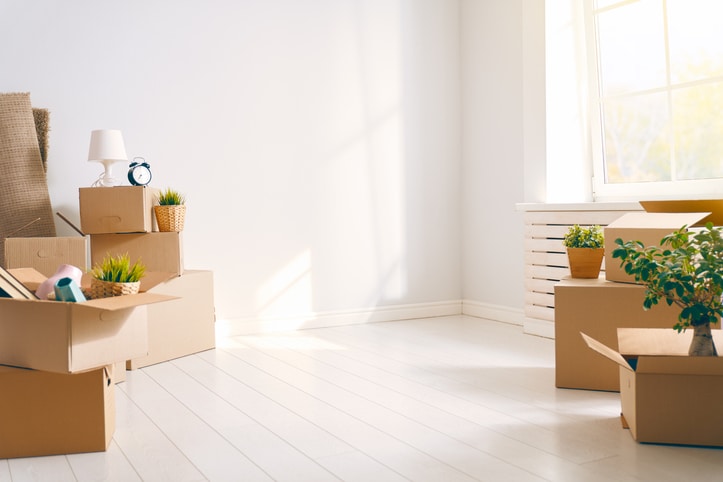 You may also need help with driving your furniture to your new Arizona home! This is particularly true if you don't have a large vehicle. Or maybe you live in an apartment complex that lacks storage units. Either way, long-distance movers can help out. If you live in San Carlos, get the moving company in San Carlos. They can provide rental and storage services for you.
There are plenty of other services they provide. If you need help moving your heavy appliances, they can move those appliances for you. As a bonus, they will even uninstall and reinstall your appliances. If you own novelty pieces of furniture that you are afraid of damage, don't worry about it. Long-distance movers also give you the option of moving a single piece of furniture.
How Much Will It Cost for Moving From California To Arizona?
On average, the cost of moving from California to Arizona is between $3500 and $5000. You have to remember that this itself is an estimate and is reliant on a plethora of external factors.

The first thing to note is that movers usually charge a flat rate for every 100 miles and the cubic weight of your furniture. This means the cities you are moving between will alter your final cost. If you're moving from San Diego to Phoenix, your cost will be different than moving from Los Angeles to Tucson. Additionally, different movers have different flat rates. So the mover you choose will also be a determinant in your prices going up or down.

The other factor we mentioned was the cubic weight of the furniture. This means the more furniture you move, the higher your total cost. Hence, moving out of a one-bedroom apartment will be more affordable than moving out of a three-bedroom one.

We've also described the services you can avail of from these moving companies. When moving from California to Arizona, you will require a multitude of aforementioned services. The more services you use, the higher your total cost. Also, rates differ between services as well. Hence, a full-packing service will be more expensive than a partial-packing one.

There are other factors to consider too. Are you driving your car or shipping it from California to Arizona? The season you are moving during will also alter costs. Summer is the most popular time to move, but that also means moving companies drive their prices up during summer. Hence moving during winter or fall is probably a better idea, when the prices aren't as hiked up. You should also budget for tipping your movers at about 15%.

There are many different ways of knowing your total cost. The most reliable method would be to directly call your mover using the number listed on their website. You can talk to them over the phone and explain your requirements. They will be able to give you a very accurate estimate.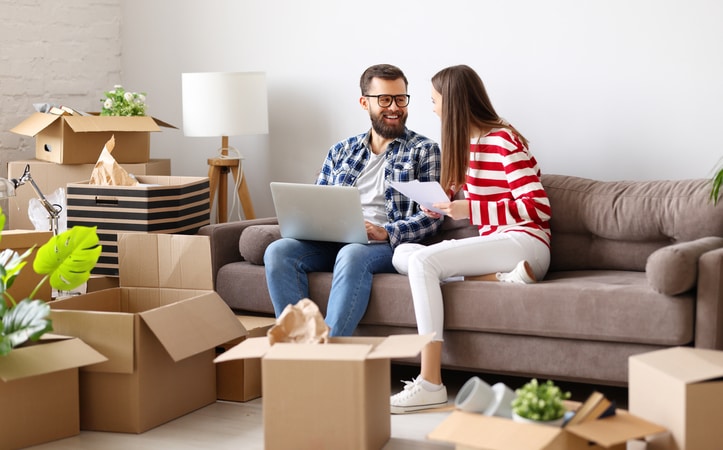 Additionally, most movers have their rates on display on their websites as well. This is very useful if you're in the beginning stages of research and don't want to call anyone up just yet.
Another efficient way of comparing prices is by availing of instant quotes online. We can help you with that! If you fill out our form, you can easily get access to free instant online moving quotes! BuzzMoving has a network of reliable and affordable professional movers. This means you can get easy access to reliable movers, and can easily compare prices between them by getting our quotes!
Driving Your Car Vs Shipping Your Car From California To Arizona
The first thing you need to know is that the transportation route joining California and Arizona is one of the busiest shipping routes in the country. We had discussed earlier that the seasons affect how much it will cost you to move. This affects your shipping costs as well.

If you are moving a car during the winter, depending on the make, model, and distance of the move, it may cost you less than $500. However, moving a car during the peak summer season can be as high as $1200. To make your shipping as effective as possible, you should book your mover months in advance.

There are individuals who prefer to drive alone. This may seem like a lucrative option, but there can be multiple drawbacks. For instance, moving during the summer is all-around a bad idea, because it can get excruciatingly hot during the summer. This means it's difficult to find food and lodging for your long drive. During the winter, the roads may be slippery and dangerous to drive in. In general, it's a better decision to hire professional movers for your long-distance move.

If you are shipping your car, you need to consider a few factors. Firstly, the time of the year you are moving in. Secondly, the type of car you are shipping, and whether you require an open or closed transport as both those factors can alter your cost. There are companies who prefer flexible delivery dates, so you need to make your delivery requirements clear. There are also multiple pick-ups and drop-off options to choose from.
How Can I Find The Best Long-distance Movers For Me?
The way that will yield the best results is if you ask for help from your friends and family. Particularly, you need to reach out to people who have moved from California to Arizona. They can give you insights into their budget, the mover they used, and their experience. If you already know any of your new neighbors, taking some insight from them will be useful too!

Additionally, you can always look through the websites of renowned movers. There are plenty of reviews available on their websites. Some clients are worried that those reviews may be unbiased, but you have to start somewhere with your research!
Can You Recommend Some Affordable Movers?
Since budget is a very big concern for most individuals who are moving, we have compiled a list of affordable movers. These reliable California-to-Arizona movers are all licensed and have fantastic ratings and reviews. Please note that this list consists of only five movers. While all of these movers are reliable, this isn't a complete list. You will have to do more research on your own to see which specific mover is best suited for your particular needs. What we wanted, was to help you fast-track your research, by giving you a small list!
| | | | |
| --- | --- | --- | --- |
| Name | Rating | US DOT | ICC MC |
| American Van Lines | 5 | 614506 | 294798 |
| Safeway Moving | 5 | 2793934 | 932305 |
| Infinity Van Lines | 5 |   |   |
| Phoenix Van Lines | 5 | 3464872 | 1132206 |
| Allied Van Lines | 5 | 076235 | 15735 |
How Do I Prepare For My California-to-Arizona Move?
There are plenty of things to keep in mind ahead of your move. We have already covered that researching your movers is of utmost importance. Other than that, when moving from California to Arizona, you will need to research a multitude of other things as well.

One of the primary things to look into is insurance. For health insurance, you can easily log into a website proposed by the state, select Arizona as your state, and then create an account. If you are buying your own home, you should also get home insurance. Many companies will make having insurance mandatory because they want to ensure that you can pay the mortgage back. Additionally, it's always useful to have car insurance if you have a vehicle of your own.

You also need to change your DMV address as well and get your vehicle registered. Another task is to get your Arizona license. When you are getting your new license, you may have to sit for a vision test and a road test.

It is always useful to also look into things like the internet, and utility bills. You should look into your electricity, gas, and water providers. Additionally, most people buy bundles of different internet packages because there are often lots of discounts to go with those bundles. These bundles are often offered by cell phone providers themselves.

There are further budgetary concerns. For instance, if you don't own your vehicle, you need to look into public transportation costs. If you are renting in Arizona, you should also look into the difference in rent between Arizona and California. You should also look at the average utility bills, the average cost of groceries, and any other miscellaneous costs that you can think of.
Conclusion
There are plenty of services available for you to obtain when moving from California to Arizona. Arizona can provide you with plenty of amazing opportunities. With affordable real estate, a low crime rate, a fantastic food scene, and plenty of nature before your very eyes, Arizona is a wonderful living destination.
Since budgeting is an important part of the move, we implore you to start researching early. When researching long-distance movers, do consider filling out our form to get free moving quotes!
Happy moving.