Moving from Rhode Island to Mississippi: A Comprehensive Guide
Are you ready to embark on an extraordinary journey? The idea of packing up your life and moving from Rhode Island to Mississippi has arrived. Prepare yourself and firmly hold onto your Yankee hat as you are about to embrace the kindness and allure of the Magnolia State! This captivating adventure will have new experiences, cultural delights, and surprises.
Say goodbye to the cozy shores of Rhode Island, where clam chowder and splendid autumn foliage reign supreme, and set off towards the heartland of Mississippi. It may seem like diving into unfamiliar territory, but fear not! This guide will skillfully navigate you through the process and ensure a smooth transition, much like the gentle flow of sweet tea on a scorching summer day.
In this blog post, we will explore the unique aspects of Mississippi that make it a charming haven for the next chapter of your life. We'll learn about its rich history, vibrant culture, and welcoming locals. So, grab a glass of delicious sweet tea, put on your adventurous hat, and dive headfirst into the thrilling world of moving from Rhode Island to Mississippi! Are you ready? Let the expedition begin!
Calculating The Expenses For Moving Costs From Rhode Island to Mississippi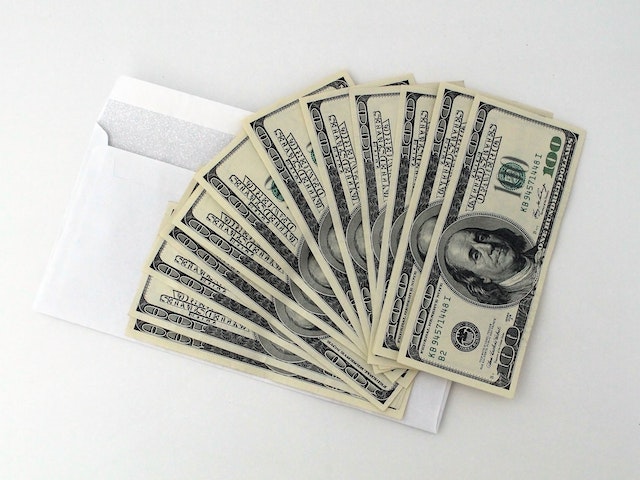 Setting off on an exhilarating escapade, you can imagine a magnificent shift from the serene shores of Rhode Island to the captivating landscapes of Mississippi.
Prepare yourself mentally for a voyage filled with complex computations involving the vague realm of expenses related to moving companies, the unpredictable arena of moving container choices, and the unpredictable sphere of rental truck prices.
Equip yourself with a mysterious understanding of these intricate aspects, and you can estimate your moving costs accurately. Without further delay, let's commence this journey immediately.
| Move Size | Moving Company | Moving Container | Rental Truck |
| --- | --- | --- | --- |
| Small | $800 – $1,200 | $300 – $500 | $150 – $300 |
| Medium | $1,500 – $2,500 | $600 – $800 | $300 – $500 |
| Large | $3,000 – $5,000 | $1,000 – $1,500 | $500 – $800 |
The cost of moving from Rhode Island to Mississippi will also be determined by:
Distance:

The distance between Rhode Island and Mississippi is significant. The transportation costs, including fuel or hiring professional movers, will depend on the distance you must cover.

Moving Services:

If you hire a moving company, obtaining quotes from different providers is important. Compare the costs and services offered to find the best fit for your needs.

Packing Materials:

When packing your belongings, estimate the necessary packing materials such as boxes, bubble wrap, tape, and protective padding.

Transportation Method:

Consider the transportation method you'll use to reach Mississippi. If you decide to drive, factor in expenses such as fuel, meals, and accommodations. 

Insurance Coverage:

Ensuring the safety of your belongings during the move is crucial. Check with your moving company or insurance provider for coverage options.

Additional Expenses:

Don't forget to account for any additional expenses that might arise during your move. These could include utility setup fees, furniture assembly or disassembly costs, cleaning services, or any other specific needs you may have.
A Comparison when moving from Rhode Island to Mississippi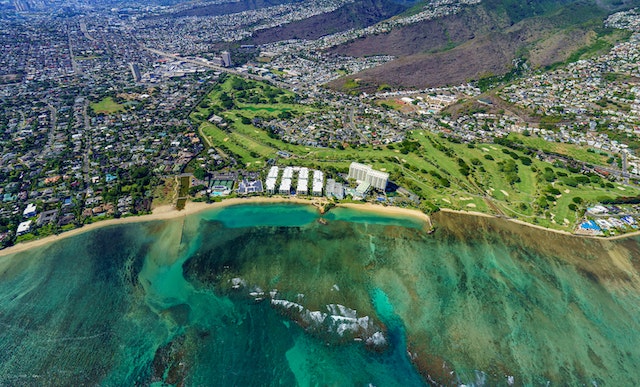 Moving from one state to another can be an exciting yet challenging experience. In this blog post, we will compare what it's like to move from the cozy coastal state of Rhode Island to the vibrant southern state of Mississippi.
Join us as we explore the unique aspects of both states and shed light on what you can expect when making this exciting transition.
Cost Of Living 
When considering a move from Rhode Island to Mississippi, it's important to understand the cost of living differences between these two states. Here's a breakdown of various cost of living categories to help you make an informed decision:
| Cost of Living Categories | Rhode Island | Mississippi |
| --- | --- | --- |
| Housing | High | Affordable |
| Transportation | Average | Affordable |
| Groceries | High | Affordable |
| Utilities | High | Affordable |
| Healthcare | High | Affordable |
| Education | High | Affordable |
| Dining Out | High | Affordable |
| Entertainment | High | Affordable |
Uncovering the Lifestyle Differences Between Rhode Island to Mississippi
Moving from one state to another is an adventure filled with excitement, new opportunities, and the chance to experience a different way of life. We'll explore the lifestyle differences between Rhode Island and Mississippi.
So, whether you're considering a move or simply curious about these two distinct states, let's dive in and discover what sets them apart.
| Lifestyle Aspects | Rhode Island | Mississippi |
| --- | --- | --- |
| Climate | Temperate climate with cool summers and cold winters | Warmer climate with hot summers and mild winters |
| Geography | A small state with a mix of coastal areas, forests, and urban centers | Larger state with diverse landscapes including coastal plains, forests, and fertile farmland |
| Population | Smaller populations with densely populated urban areas | A larger population with a mix of urban and rural communities |
| Cost of Living | Relatively higher cost of living, especially in urban areas | Lower cost of living, making it more affordable |
| Cultural Scene | The rich cultural scene with numerous museums, art galleries, and historical sites | The vibrant cultural scene with a strong influence of music, arts, and literature |
| Outdoor Activities | Access to beautiful beaches, sailing, and water sports | The abundance of natural parks, hunting, fishing, and hiking opportunities |
| Education System | A strong education system with renowned universities and colleges | A varied education system with a mix of public and private institutions |
| Cuisine | Seafood-focused cuisine with a blend of European and American influences | Southern cuisine with comfort foods like fried chicken, barbecue, and soul food |
| Festivals and Traditions | Celebrations of historical events and cultural festivals throughout the year | Colorful festivals showcasing local traditions, music, and food |
| Community | Diverse communities with a blend of different cultures and backgrounds | Tight-knit communities with a strong sense of Southern hospitality |
The Advantages of Rhode Island to Mississippi
If you're considering a move from Rhode Island to Mississippi, you might be wondering about the advantages that await you in the Magnolia State.
While both states offer distinct charms, Mississippi has the benefits that make it an appealing destination. Let's explore some of the advantages of moving from Rhode Island to Mississippi:
| Advantages of Living in Rhode Island | Advantages of Living in Mississippi |
| --- | --- |
| Beautiful coastal landscapes | Lower cost of living |
| Rich historical and cultural heritage | Warmer climate |
| Proximity to major cities | The abundance of outdoor activities |
| Excellent education system | A friendly and welcoming community |
| Vibrant arts and entertainment scene | Southern hospitality |
| Diverse dining options | Close-knit communities |
| Access to quality healthcare | Lower traffic congestion |
| Strong job market and economic opportunities | Rich music and cultural traditions |
The Disadvantages of Rhode Island to Mississippi
Moving from Rhode Island to Mississippi can change scenery and lifestyle, but it's essential to consider the potential disadvantages of such a move.
While Mississippi has unique advantages, it's important to be aware of some challenges you may encounter. Let's explore the disadvantages of relocating from Rhode Island to Mississippi:

| Disadvantages of Living in Rhode Island | Disadvantages of Living in Mississippi |
| --- | --- |
| Higher cost of living | Hot and humid summers |
| Harsh winters and unpredictable weather | Limited career opportunities in certain fields |
| Limited outdoor recreational activities | Higher prevalence of natural disasters |
| Heavy traffic congestion | Limited access to certain amenities |
| Higher taxes and living expenses | Limited cultural diversity |
| Limited job market and economic opportunities | Education system may have challenges |
| Crowded tourist destinations | Limited healthcare options and facilities |
| Higher population density | Limited public transportation networks |
If you want to learn more you can watch this video on moving from Rhode Island to Mississippi:
Exploring The Factors To Consider When Relocating To Mississippi
Are you contemplating embarking on a venture to Mississippi? This remarkable southern state presents a confluence of historical, cultural, and natural allurements that may inexorably beckon you to claim it as your domicile.
Before you begin packing your belongings, let us comprehensively explore the pivotal factors that demand meticulous consideration when contemplating a relocation to the splendid state of Mississippi.
Climate And Geography
Delving into the climatic and geographical peculiarities of Mississippi assumes paramount importance. The state endures sweltering and oppressively humid summers and moderately mild winters.
Mississippi's climate may prove to be an impeccable match if you find solace in warmer climatic conditions and harbor an affinity for year-round engagement in outdoor pursuits.
Employment Opportunities
Before taking the plunge, it becomes imperative to meticulously evaluate the spectrum of employment opportunities in your designated Mississippi locality.
The state boasts an eclectic economic framework, encompassing an array of industries such as manufacturing, agriculture, healthcare, education, and tourism.
Conduct an extensive job market analysis while simultaneously contemplating whether your professional prowess aligns harmoniously with the extant prospects.
Education And Healthcare
 If you are graced with progeny or harbor aspirations of pursuing higher education, an exhaustive appraisal of Mississippi's educational system assumes undeniable significance.
Engage in comprehensive research about the caliber of educational institutions at the primary and secondary levels, and duly factor in the proximity to esteemed colleges or universities should you, or members of your familial unit, contemplate advanced academic pursuits.
Outdoor Recreation
The boundless natural splendor pervading Mississippi proffers an abundance of opportunities for avid fans of outdoor escapades.
Whether your preferences gravitate towards angling and embarking on nautical excursions upon the state's myriad lakes and rivers or your proclivities.
Incline towards traversing verdant hiking trails and savoring exploratory sojourns within national parks, a surfeit of recreational activities awaits your indulgence. 
Community And Culture
The profound sense of communal spirit and cultural opulence pervading Mississippi assumes a salient aspect necessitating due deliberation. Denizens of Mississippi are renowned for their gracious hospitality and unshakeable bonds of communal harmony.
Endeavor to foster meaningful connections with residents, endeavoring to tangibly gauge the palpable community ethos permeating the localities under your consideration.
Immerse yourself in the abundant cultural heritage that Mississippi ardently cherishes, encompassing its fecund historical tapestry, musical traditions, culinary epiphanies, and the pulsating rhythm of annual festivals.
Moving From Rhode Island to Mississippi Checklist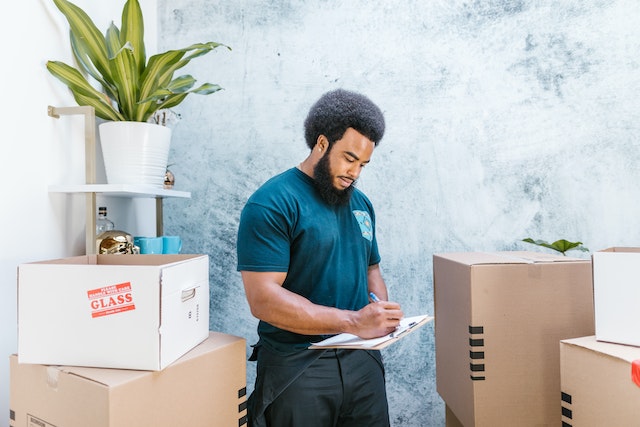 Moving from Rhode Island to Mississippi is an exciting endeavor but requires careful planning and organization to ensure a smooth transition.
We've compiled a comprehensive checklist for your move to help you stay on track and minimize stress. Follow this checklist to ensure you cover all the essential tasks when moving from Rhode Island to Mississippi.
| Task to Do | Deadline |
| --- | --- |
| Research Mississippi's climate and geography | Before the move |
| Explore employment opportunities in Mississippi | Before the move |
| Research education and healthcare options in Mississippi | Before the move |
| Consider outdoor recreation opportunities in Mississippi | Before the move |
| Evaluate communities and cultural aspects in Mississippi | Before the move |
| Calculate the cost of living in Mississippi | Before the move |
| Plan and organize your moving logistics | 2-3 months before the move |
| Notify relevant parties of your change of address | 1 month before the move |
| Transfer or establish utilities and services in Mississippi | 1 month before the move |
| Register your vehicle and update your driver's license | 1 month before the move |
| Find a new healthcare provider and transfer medical records | 1 month before the move |
| Update your insurance policies to reflect the move | 1 month before the move |
| Familiarize yourself with Mississippi's laws and regulations | Before the move |
| Connect with the local community and support networks | Before the move |
| Embrace the adventure and excitement of your new journey | After the move |
Some affordable places to live in Mississippi
What is causing people to relocate to Mississippi? Things can get difficult because there will be no job and no money at the start. That is why it is a good idea to relocate to a place where living expenses are lower.
There are a few places in Mississippi where a person can live in a budget-friendly and affordable manner. Among them, some positions are listed below-
Hattiesburg
Located in southern Mississippi, Hattiesburg offers a low living cost and a vibrant community. The city has several universities, providing a diverse and dynamic atmosphere. Hattiesburg offers affordable housing options, various amenities, and a range of job opportunities.
Gulfport
Gulfport is a popular choice for those seeking affordable coastal living along the Mississippi Gulf Coast. The city boasts beautiful beaches, a lively downtown area, and a lower cost of living than other coastal areas. Gulfport also offers a range of recreational activities and a thriving arts and culture scene.
Tupelo
Known as the birthplace of Elvis Presley, Tupelo is a charming and affordable city in northeastern Mississippi. The cost of living in Tupelo is below the national average, making it an attractive option for families and individuals.
The city has a strong sense of community, excellent healthcare facilities, and diverse housing options.
Jackson
As the capital of Mississippi, Jackson offers a mix of affordability and urban amenities. The cost of living in the city is lower than the national average, and there are various housing options to suit different budgets.
Jackson has a rich cultural scene, with museums, theaters, and a thriving music scene.
Starkville
Home to Mississippi State University, Starkville is a college town with an affordable and lively atmosphere. The city offers a range of affordable housing options, including apartments and rental homes.
Starkville has a strong sense of community, with plenty of recreational opportunities and a low crime rate.
Southaven
Located near the border of Tennessee, Southaven is a growing city with a low cost of living. The city offers affordable housing, good schools, and a range of amenities.
Southaven also benefits from its proximity to Memphis, Tennessee, providing additional job opportunities and entertainment options.
Main Cities in Mississippi
Source: Wikipedia
as of: March 24, 2022
| | | | | | | | | | |
| --- | --- | --- | --- | --- | --- | --- | --- | --- | --- |
| Rank | City | State | Land area (km2) | Land area (km2) | Water area (mi2) | Water area (km2) | Total area (mi2) | Total area (km2) | Population (2020) |
| 95 | Jackson | Mississippi | 111.7 | 289 | 2.1 | 5.4 | 113.9 | 295 | 153,701 |
Can You Recommend Some Affordable Movers For Me?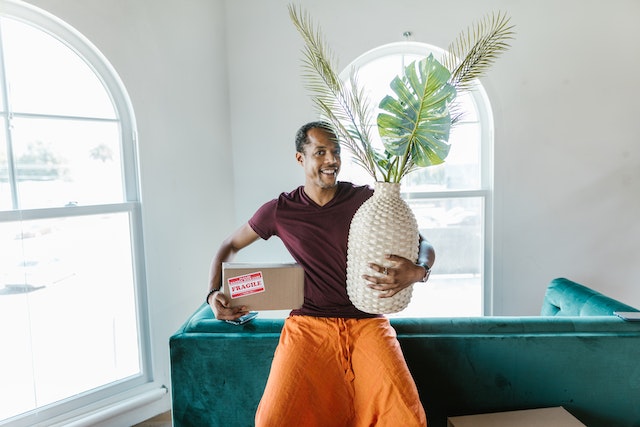 We understand that budget is one of the most important parts when moving from Rhode Island to Mississippi. It is often difficult to find an affordable mover who is also extremely reliable. In order to help you get started with research, we have compiled a list of some highly coveted, reliable movers.
We always like to remind our viewers that this is not a complete list, and we have lots of reliable movers. To get free moving quotes from the best movers in Mississippi, simply fill out the form above. We will contact you in 60 seconds.
Things to do in Mississippi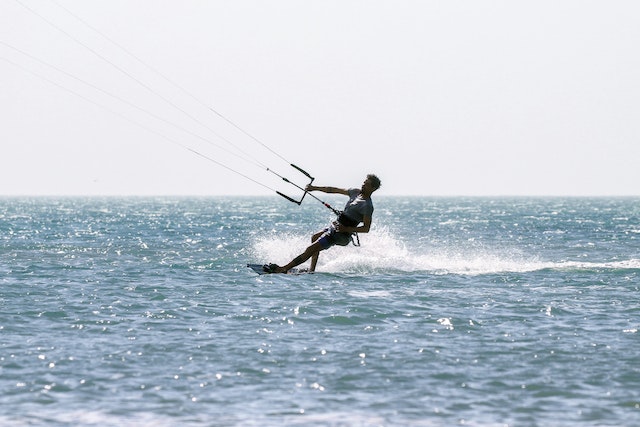 Mississippi's Highest-Paying Job
For those looking for work, Mississippi offers a wide range of career options.
As the world's fastest-growing economy, it has a large number of job openings. Furthermore, in comparison, the income level is relatively high. Some of the highest-paying jobs in Mississippi are as follows:
Certified Registered Nurse Anesthetist
Owner/Operator
Public Health Dentist
Family Practitioner
Clinical Physician Assistant
Industrial Truck Driver
Operator And Truck Driver
Emergency Medicine Specialist
Psychiatric Nurse Practitioner
Driver/Owner Operator
Source Of Income
Mississippi produces more than half of the nation's farm-raised catfish, as well as sweet potatoes, cotton, and pulpwood. Other important state industries include advanced manufacturing, trade, transportation, and utilities, as well as education and health care.
Habit And Nature
Mississippi is a state full of contrasts. It has a sizable African American population but remains one of the most racially divided cities in the country. It was once King Cotton's home in the 1850s, but it is now one of America's poorest and least educated states.
Weather
The average yearly temperature ranges from 62F in the north to 68F near the coast. Over the course of a year, temperatures can fall as low as 16F below zero, yet they can also reach 90F on more than 100 days.
Rent A House
Rental homes in Mississippi begin as soon as $400 to $500 a week 2 bedrooms homes and can go up to $1,995 per month for larger properties. Several of the rental homes have views of the beach or the ocean and are in quiet areas. The peace and quiet are a big plus, and it is often most desired by vacationers.
Food
In Mississippi, a single adult spends $3,202 on food each year, while a family of four spends $9,248. To put this in context, the average annual food expenditure in the United States is $3,240 for a single adult and $9,354 for a family of four.
The Cost Of Gasoline
Now, a gallon of regular gasoline in Mississippi costs around $3.920.
Natural Resources
Mississippi is a southern state that played an important role in the American Civil War. It is home to numerous historical monuments and museums. What exactly is this? The state is also well-known for its magnolias, catfish, bluegrass music, and southern hospitality.
Demography
Mississippi has an overall life expectancy of 74.6 years. Women have an average life expectancy of 81.1 years, while men have an average life expectancy of 71.4 years.
Conclusion
Embarking from Rhode Island to Mississippi opens up a world of new experiences and adventures. As you leave behind the cozy charm of Little Rhody, you'll find yourself embraced by the warmth and vibrant culture of the Magnolia State.
From the breathtaking landscapes and diverse geography to the lower cost of living and legendary southern hospitality, Mississippi has something to offer everyone. Whether you're seeking a slower pace of life or a chance to explore the great outdoors, this southern gem will not disappoint. Fill out our simple form to get a quick free-moving quote.