Are you leaving the state? Find the best Interstate Movers in the Bronx to make your move easy and stress-free.
Moving to the Bronx, New York, which has a higher cost of living than the average for the country, can also be a big job. The city is only a few train stops away from New York City. It is home to Yankee Stadium and Arthur Avenue, which is thought to have some of the best Italian food in the United States.
With 1.4 million people, the cost of living is 34% higher than in the rest of the country. People choose to live in this borough because it has a lot of green areas and people who speak over 75 languages. It also has the famous Bronx Zoo and the New York Botanical Garden. Depending on the distance, the average cost of hiring a moving company in the Bronx runs from $2,113 to $5,961. Knowing this before you hire a moving company can help you plan around your budget.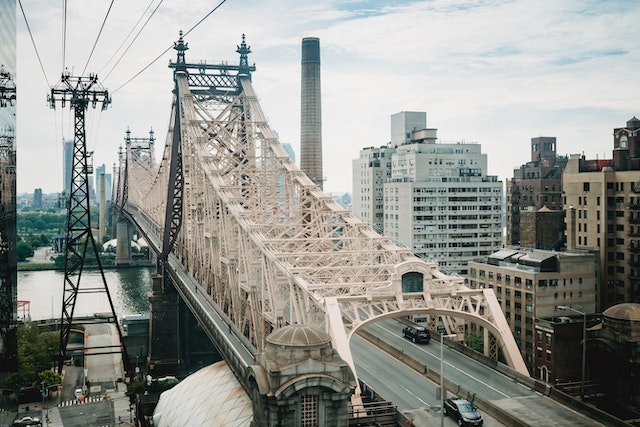 List of the best Interstate Movers in the Bronx area
No matter why you're moving to the Bronx, we put a list together for you.
North American Van Lines
North American Van Lines was founded in 1933, and it now has more than 500 drivers all over the country who help people move locally or across the country. It also allows people to move internationally and move their businesses. The company has added several new features to stay at the top of its field. For example, its World Track system uses satellites to keep track of shipments and lets users do the same for their packages. It was also the first company to train its drivers with interactive simulations. It was also the first company to haul goods over the Alaska Highway.
Pros
Provide an affordable quote with the best price
Professional and friendly
Very Punctual
Cons
Take too much time to package
Americans van Lines
American Van Lines is one of the best national and long-distance moving companies in the U.S. Their movers are experienced and reliable. They provide local moving, Long distance moving, military moving, commercial moving, corporate moving, antique moving, and piano moving.
Pros
Trusted moving company since 1995
All Staff are knowledgeable, patient, and friendly
Do not charge extra
Cons
The Quote process is long
Allied Van Lines
Allied Van Lines is a moving company based in Chicago that has been in business for over 85 years. It focuses on long-distance moves and foreign shipping, but all-in-one moving packages that include loading, unloading, and transporting stand out. One of the best things about Allied is its long list of add-ons that let you plan safe transport for large, expensive, or hard-to-move items.
Pros
All moving personnel are background checked
Full-service moves are offered
Find out where your things are in real-time
Cons
Much more expensive than self-service options
In & Out movers
In & Out, the interstate movers in the Bronx, are proud to offer fast, reliable, and friendly moving services that are made to fit your needs. Their professional moving team works hard to ensure you and your family move smoothly. Customers say that our professionalism, kindness, and sense of fun are some of the best things about us. In & Out Movers is happy that even pets can tell how friendly we are. Clients like how hard they work to be efficient and are always satisfied with the results. In & Out Movers can help make your move from New Jersey to eastern Pennsylvania easy.
Pros
Providing speedy, dependable, and friendly moving service
Team of professional movers
Standout qualities
Cons
Cross Country Moving Company
Cross Country Moving Company was founded in 1995. It started to make moving from one state to another easy. Since the beginning, they have done everything possible to ensure their clients are happy. They proudly offer excellent customer service, fast delivery, and prices that can't be beaten. Cross Country Moving knows it takes work to move, so they do their best to take care of that for you. They have the professional interstate movers in the Bronx
Pros
Fully dedicated to satisfaction
They are fully licensed and insured
Cross Country Movers provide a free in-home or video estimate (T & C)
Cons
How do I find a local moving company?
In the end, hiring a professional local or long-distance moving company is a good idea, but make sure you work with a company that works in your area. This is easy to do. Just go to their website and look at the service map. Local movers will cover a smaller size than the big companies that move people long distances. But it can cover a limited space.
Check the moving companies' websites for something like "moving companies near me." You can type in your address or zip code to find out which places they serve. You can also use Google to look for "movers near me." Choose a mover from the list to ensure they work in your area.
Find Out Cheap Moving Company
People have used cheap moving companies before. Get a few online quotes to start. Most of the time, these are free, so don't pay for them. Once you have a list of cheap movers, compare their quotes to find the most affordable one.
But look at more than how much something costs. The best moving companies will give more than just a standard price. This means that they might give you more for your money by giving you more services, better security, or more flexible terms. So, don't just go for the cheapest movers. Think about what you're getting out of the deal.
Also, remember that cheap movers might not offer protection. Most of the time, the more skilled movers will charge more because they have insurance and a quality guarantee. Insurance might not be that important to you if you're only moving a few things. If that's the case, you should go with a cheap mover. But paying for insurance is worth it if you're moving essential or expensive items.
Conclusion
It is no longer hard to find interstate movers in the Bronx. Hiring the Bronx moving companies can make your move go more smoothly. The Bronx has a skilled team of movers who will move your things. You can rest easy if you let people in on the whole moving process. Get free quotes from the best moving companies in the Bronx.