Even though Pennsylvania has a lot to offer, like the different cultures in Philadelphia and the arts scene in Pittsburgh, many people are leaving the state. Finding the best interstate movers in Pennsylvania will help you feel less stressed on a moving day.
In Pennsylvania, several moving companies offer complete, partial, and do-it-yourself moving services. The BuzzMoving Team gathered information from dozens of the best moving companies in the country to find the best ones. Then, based on their services, pros and cons, and other factors, we chose the best interstate movers in Pennsylvania from our list.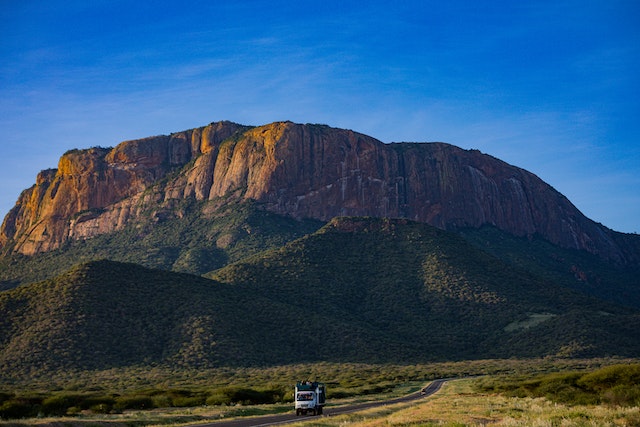 5 of the best interstate moving companies on our list
Safeway Moving Inc
Safeway Moving Inc. works all over the United States and specializes in long-distance moves with full service. Its main job is to transport customers' household goods, but Safeway also has partners who have been checked out and will do some of the services that customers plan through the company.  
Safeway cares about customer happiness based on what its website says about its values. The company has customer help available 24 hours a day, 7 days a week, and everyone gets 30 days of free storage. Safeway also has a lot of experience moving customers into and out of homeowner and condo associations. This will make it easier for you to follow the rules of these associations.
Pros
Move fragile item
Quick quote system
Move internationally
Cons
American Van Lines
American Van Lines (AVL), based in Florida, offers moving services in the 48 contiguous states and many countries worldwide. Its primary focus is regional and cross-country moves, and it tries to make your move as stress-free as possible by helping you pack everything. AVL also gives several services that are rare.
AVL's full-service handling of high-end things like fine art, antiques, and pianos is one of its best features. By hiring movers with an average of 10 years of experience in the field and giving them regular training, AVL is confident that these fragile things can be safely moved hundreds or thousands of miles away.  
Pros
Antiques and piano moves
All staff experienced
Has private storage and storage boxes right on site
Cons
Some rivals' prices can be lower
JK Moving has full-service packages for local, long-distance, and foreign moves that fit on a tight budget. They also offers finance, which only some people in the business do. It works with Enhance to give customers with good credit long-term payment plans with interest rates as low as 0%.
Remember that JK Moving is based in Virginia and only moves people locally in Virginia, Maryland, and Washington, D.C. Even though Pennsylvania is close to these places, JK Moving can only help you move long distances or internationally.
Pros
Long-term payment options with 0% interest
Best interstate movers in Pennsylvania
Storage and vehicle relocation service
Cons
New Leaf Moving
New Leaf Moving Group is a family-owned business that began in its home state of Florida as a carrier. In 2020, it changed to become a moving services broker and stopped being a carrier. Its website shows that the company knows how stressful moving can be because it is designed to be friendly and calm.
Pros
Promotes "green" ways of doing business
Helpful service to customers 24/7
All movers are experienced
Cons
Allegiance Moving and Storage
The moving broker Allegiance Moving and Storage is pretty new. Its main office is in Florida. Even though it helps people move locally within Florida, its main business is matching customers with national movers.
Even though it initially had some problems, it is quickly getting a good name for listening to customers. It is considered one of the best interstate movers in Pennsylvania because of its customer service and extra benefits.
Pros
Responding quickly to customer problems
Transparent website
Gives you 30 days of free storage
Cons
Extra charge to lock in the moving date
Things to think about when moving to Pennsylvania
It makes sense to want to move to Pennsylvania because it has a low cost of living, lots of fun and recreational activities, beautiful landscapes, many job opportunities, and good education choices. 
Here are some things to keep in mind so that your move to Pennsylvania goes smoothly:
Weather
The weather in Pennsylvania is cold in the winter and muggy in the summer. Most summers are hot and humid. As you move into the mountainous heart of the state, the winter weather gets colder, there are more cloudy days, and more snow falls. Every year, tornadoes happen in the state, and sometimes there are many of them, like the 30 recorded in 2011. Most of the time, these tornadoes don't do much damage.
HOA Rules
Many neighborhoods and towns have rules about moving. If you check ahead, you can make the move to your new home as easy as possible. If you're moving into a building with a lift, there may be things you need to know beforehand, like how to use a service lift, if there are time limits, or if you want to set up a meeting.
Permits to Park
Some places have rules about where big cars can be parked. Check with your new city beforehand to ensure you have everything you need.
State Licenses
The Public Utility Commission (PUC) has been in charge of moving companies in Pennsylvania for a long time. Each company was given a PUC Number and had to follow a publicly available price that said how much they could charge for different services. 
Some sources say that the PUC no longer controls movers within the state, and it looks like the PUC's website no longer works. So, if you're moving within Pennsylvania, talk to your moving company's representative about these problems and contact the state directly. Every mover on our list has a valid licence.
State Regulator
On the Pennsylvania State Inspector website, you can check the status of a moving license.
Change of Address: You should give the USPS your form to change your address at least a week before you move. On the paper, you can write down an official moving date. This way, all of your mail will be sent correctly to Pennsylvania.
Mover's insurance
When it comes to insurance, each state has its own rules. The least expensive choice is Release Value Protection, which costs nothing. Although movers give it away for free, it only provides a little protection. 
With this choice, the mover pays at most 60 cents per pound per item. For instance, if your mover lost or broke a 25-pound, 50-inch TV, you would only get $15 (60 cents times 25 pounds). If you need the total value of your things covered, talk to the moving company you're hiring or a third-party insurance provider about other choices.
Conclusion
We looked into and compared dozens of full-service and do-it-yourself moving companies. Based on several factors, such as package choices, pricing, and reputation, we came up with a moving review method. Based on customer reviews, our surveys of customers, and interviews with past and current moving professionals, we also found the pain points for customers.
You may read our reviews and check out the best interstate movers in Pennsylvania from our list.