When you hire the best moving company for your needs, it's easy to move locally or across the country, especially in a city. The best interstate movers in Nevada can help you start your new life with as little stress as possible, whether moving to Nevada, from Las Vegas to Reno, or somewhere else.
Our Top Pick Best 5 Interstate Movers In Nevada
We looked into the best local and long-distance moving companies in Las Vegas. We looked at their services, how they give quotes, and what makes them stand out. Read on to learn more about each company and how to get free quotes immediately.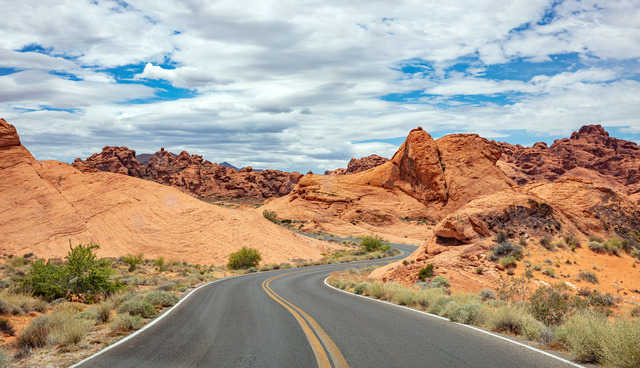 Allied Van Lines (AVL)
Allied Van Lines is one of the oldest moving companies in the United States. AVL has been around since 1928 and offers many full-service and partial-service moving choices. It also uses its trucks and employees to drive vehicles. The company also lets you watch your shipment with GPS and talk directly to the driver.
Allied Van Lines helps people move locally, long distance, and between states in Nevada. But Allied is both a moving company and a middleman, so if it doesn't have the proper licenses in your area, it may give your move to a partner company.
Service:
Allied Express service

Crating

Local moving

Long distance

International Moving

Packing Unpacking

Storage offer

Valuation coverage

Vehicle shipping
Allied Van Lines provides quotes quickly. You can use its online InstaQuote tool to get a price quote for small to medium-sized moves. But we suggest you call to get an exact quote. It helps ensure that your price includes everything that needs to be moved and all services that must be performed.

Pros
It works in all 50 states
Provides a car shipping service in-house
Has a fast-moving service for small moves
Cons
Slightly higher prices than many of its competitors
North American Van Lines
North American Van Lines (NAVL) is a full-service moving company that helps people in Nevada move locally, long distance, and between states. It has complete plans for protecting your belongings and an easy way to file a damage claim. NAVL is an excellent choice if you want to move to Nevada and need to move expensive things.
NAVL has full-value release plans that are made to order. With this choice for protecting your belongings, you get coverage equal to the value of your things. If you lose or damage an item, which is unlikely, you will be paid for it in full. NAVL also makes it easy to contact them if something goes wrong. They have a separate line for making claims and a detailed claims process at the bottom of every page on their website.
Service:
Household Moving

Cross-Country Moving Companies

State-to-State Moving

Interstate Moving

Office relocation

Long Distance Moving

National Movers

International Moving
Customers say that North American's crew is the best when it comes to moving long distances. Most, if not all, of their past clients choose to work with them again.
Pros
Full insurance coverage, a license, and a bond
Offers a free moving quote with no strings attached.
Prices are low, but the service is good.
Cons
Charges for at least two hours for every move.
Moving APT
Moving APT was started in 1999 and now has one of the most extensive service areas of any moving broker in the country. It has over 2,500 companies and providers in all 50 states that are part of its network. Moving APT can help you move in or out of Las Vegas, no matter how far you need to go.
Service:
Residential Moving

Long distance moving

Commercial Moving

Corporate relocation

Packing and unpacking

Military moving

Crating

Price matching

GPS tracking in specific locations

Vehicle shipping

Storage services
When you call Moving APT to get a price, the estimate will be made in two steps. The first step is a short call with a Moving APT employee, who will write down the basic information about your move, such as where you are starting and where you are going. A move coordinator from one of Moving APT's partner companies will call you to collect your move inventory and finalize your quote. Both calls are short, and the main thing talked about is promises to match prices.
Pros
Offers an online tool to figure out moving costs
Offers moving services in and out of Las Vegas and Nevada
Makes online guides to the best moving companies in Las Vegas and other prominent places.
Cons
Offers moving prices that are not binding
Seven Brothers Moving is a family business that the seven brothers started. There are now eight brothers who all work together to run the business. The first and third brothers started the company in 2002. The rest of the family quickly joined to make it a truly unique and service-oriented firm with offices in Nevada, Kansas, and Colorado that helps people move all over the United States, Canada, and Mexico.
Service:
Packing, unpacking, and crating

Storage services

Commercial services

Local and long-distance moving

Moving container rentals

Art packing services

Packing supplies, unpacking services

International relocations

Piano moving

Furniture moving

Virtual consultations

Partial packing services

Full packing services

Senior moving
There are no trip charges, fuel charges, or other hidden fees for moves within their standard service area.
Pros
Free virtual estimates
Licensed, secure, professional movers
Offer customized solutions
Cons
Transportation Movers
In December 2016, it began. They have gone from having two workers to having five. Transportation Movers has been in business for over four years, so they have the skills and tools to make your move quick and easy. They are always on time and ready to work when they get there. PODS, ABF vans, Uhaul, Penske trucks, Budget trucks, and containers should be loaded. They are insured and always use chair pads, blankets, and plastic wraps to wrap their furniture.
Service:
Large and heavy items moving

Moving container rentals

Local moving

Furniture moving

Senior moving

Furniture assembly

Commercial services

Packing, unpacking, and crating

Virtual consultations

Storage services

Offer services of the best interstate movers in Nevada
The price that Transportation Movers has is the best in town. There is a 2-hour minimum, no secret fees or charges, and the rate for two movers is $60/hour (labor Only). 
Pros
Experienced, reliable, and secured movers
Move your belongings with care
No hidden fees
Cons
No online quote is available
Cost of Hire Moving Companies in Las Vegas
If you're moving to Las Vegas, the average move cost is between $200 and $500. The total cost of your local move will depend on how much you have to move and how long it takes to load and unload the moving truck. If you have a lot of furniture and live in a big Green Valley or Summerlin, you should expect to pay more for moving services. The town boundaries are Centennial Hills and Blue Diamond, so if you are moving to or from the area, you must pay a much higher mileage fee.
If you're moving from another state to Las Vegas, your moving costs will depend mainly on how far you're going and how many things you take. Save at least $6,800 to move a three-bedroom house from New York City to Las Vegas. For that price, you get a 17-foot trailer and gas. You can choose the best interstate movers in Nevada from our list that help load and unload the truck to save money. They won't drive the car to your new home.
How to Get a Lower Moving Services Quote in Nevada
Pack and Unpack
One way to save money is to pack and unpack your things. You can save money if you do the job yourself instead of hiring a Nevada moving company. It may take a little more work but will save you money.
You can rent a moving truck.
Local hire companies will let you rent a truck, saving you the cost of hiring movers with their trucks.
Get several quotes
Collect several quotes from different websites, so you can choose the best price and the one that fits your budget the best.
Try to find deals.
When finding a mover, look online and in the newspaper for coupons or deals that might be available. You should also ask each business if they have any.
Pick a suitable date to move.
Try to move with our review of the best interstate movers in Nevada when they are more relaxed and may offer lower prices.
Clean up before you move
Before you move, take some time to go through your things and figure out what you can give away or sell. The less you have to move, the less money you will spend on moving and packing.
Our Final Thought
If you are considering moving to or within Las Vegas, you're lucky to have found this page. You're hopeful you'll like your new home and life in the city. We studied and found that the above companies are the best interstate movers in Nevada and the moving industry. Have a smooth time moving!
You may read our reviews and check out the best interstate movers in Nevada from our list.