Montana is known as "Big Sky Country" and "The Treasure State," among others. The state has the 44th-most people and the fourth-largest land area. When you trust BuzzMoving, finding the best interstate movers in Montana is easy. We can help you find a moving company anywhere in Montana, including Billings, Missoula, Great Falls, Bozeman, and others. 
Our Top Pick Best Interstate Movers In Montana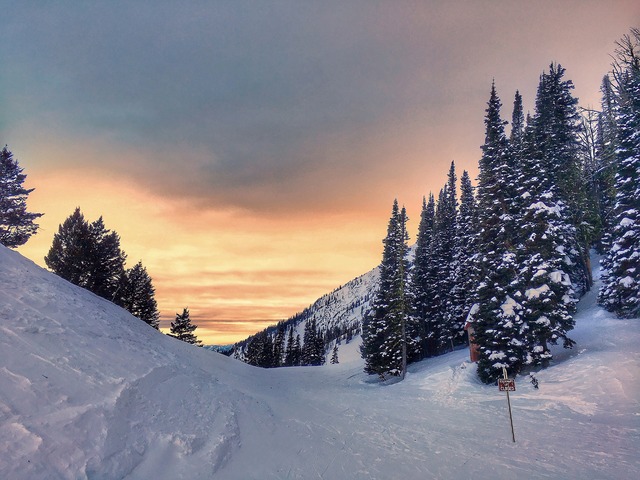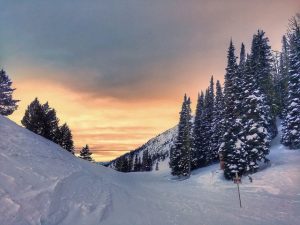 Based on customer reviews, the best national and cross-country movers and the most affordable Montana movers List of national movers in Montana. Fill out the free moving quote to understand how much it will cost to move to Montana and how much you can save. Please read our daily moving tips, guides, and schedules to learn what you need to know before proceeding.
International Van Lines (IVL) is a moving company that offers a full range of services and focuses on long-distance moves. Before 2004, International Van Lines (IVL) only moved people worldwide. IVL now helps with an average of 10,000 movements a year, both local and long-distance. It is licensed as a carrier and a dealer, meaning it can do business in all 50 states and 150 countries.
Self-pack customers can pay 3% of the value of their home goods to switch from free limited liability insurance to total-loss insurance. This insurance covers the total value of your things. But it will only pay you back if your shipment is lost, stolen, or damaged.
Service:
International moves

Air freight

Government Relocations

Full packing

Ocean freight

Corporate moving

Packing materials

Storage in-transit

Residential Moving

Military moving

Auto Transport
When you book a move with IVL, you'll pay for it in three parts: a 25% fee and two equal payments when your things are picked up and dropped off. The company has a good cancellation policy: you only need to give them 48 hours' notice to get your deposit back.
IVL has a moving calculator that customers can use online to get a rough quote immediately. You need to talk to the company personally for a binding estimate. Seniors and service members may also be eligible for discounts if they ask for them. 
Pros
Offers progress reports by email or through an online tracking portal
Provides ocean and air freight for foreign moves
Is clear about fees and prices
Cons
Hires outside companies to make some of its moves
American Van Lines
American Van Lines (AVL) is a family-run moving business proud of its well-trained and experienced movers. A family started using two cars in American Van Lines (AVL) in 1995. Today, the company has offices all over the U.S. and runs weekly shuttles to big towns. All of the movers who work for AVL have been checked out and trained in the latest moving methods.
Service:
Antique Moving

Auto shipping assistance

Offers storage service

Commercial Moving

Long distance moving

Local moving service

Corporate relocation

Crating

Full packing

Partial packing

Fine arts moving

Military moving

Piano moving
When you book a move with AVL, you must pay a 10%–50% deposit with a credit card. The rest of the payment can be made with a credit card, cash, a money order from the post office, or a cashier's check. It is due when the item is delivered.
AVL can give you both binding and non-binding quotes for your move. Critical sections require a face-to-face or online meeting and provide the final price.
Pros
They have experts and crating for high-value items
Has a team of experienced movers whose backgrounds have been checked
They have a flat-rate pricing method
Cons
Unavailable in Alaska and Hawaii
Interstate Moving & Relocation Group
Interstate Moving & Relocation Group (IMRG) is not a carrier but a moving company. Instead of moving you, the company works with a network of local and long-distance moving companies that have already been checked out. To be efficient and go above and beyond what customers expect, IMRG handles its workload to ensure that all moves are made on time and that customer service is easy to reach. They have the best interstate movers in Montana.
Service:
IMRG gives industry-standard services through its partners, like moving cars, packing and unpacking, and taking apart and putting together furniture. Its website has a phone number and a method for contacting customer service, but only during the week. On IMRG's website, there is also no way to track shipments.
Even though IMRG focuses on long-distance moves, some partners are local movers in big towns and companies that can help with short-distance moves. The company can also organize activities for businesses, the military, and people moving across the world.
When you book your move with IMRG, you must pay a deposit, and there are strict rules about canceling. You can't get your money back if you book a move less than five days in advance. To get your money back for other events, you must cancel within 72 hours of making the reservation. The company might take out a fee to cover the dealer fees.
If you decide to cancel after the grace period, you won't get your deposit back. But IMRG will use your deposit on another move you make within 24 months.
Pros
Dedicated to offering excellent customer service
Rates that are affordable because of price negotiations
If you fill out an online inventory, you can get an exact quote
Cons
You can track packages by online portal
McKell Brothers Hauling Inc
McKell Brothers Hauling Inc. is a full-service local moving company that you can trust and won't break the bank. Since 1992, they have moved to Billings and the rest of Montana. This licensed and insured professional moving company is cheap and gives you peace of mind when driving. This team of reliable, professional movers will pack and unpack, transfer to and from storage units, from one building to another, and move an office or a house quickly and without much fuss. They are moving to help Billings and all of Montana as residential and business movers.
Service:
Commercial services

Appliance Removal

Furniture assembly

Garbage removal

Large and heavy items moving

Long distance moving

Local moving

Interstate moving

Furniture moving

Post construction cleaning

Christmas tree removal

Storm debris removal

Residential services

Furniture removal

Cleanouts

Mattress removal

Tire pickup and removal

Piano moving

Senior moving

Yard debris removal
McKell Brothers Hauling Inc has a fair price. They accept both cash payments and cards also.
Pros
Free virtual estimates
They are cautious when moving out chairs and other things that could break
Quick customer response
Cons
Aaron's Back Company
When the owner started selling furniture at a young age, Aaron's Back Company saw that people needed help with jobs that were too hard to do on their own. He began helping people after work and on weekends. In 2006, he chose to start his own business. In seven years, the company has grown by more than twice as much as it did seven years ago.
Service:
Large and heavy items moving

Commercial services

Furniture moving

Piano moving

Long-distance moving

Local moving

Furniture assembly

Senior moving

Storage services
With their skilled team, you can get the job done faster, better, and for a lot less money. Aaron's Back Company knows that moving days can be stressful. So, they listen to what you want and do things the way you want. They know how well they handle your things, whether loading your home items or moving your Grand Piano makes a difference.
Pros
They make their essential oil room sprays to make their homes smell fresh
Easy to book, quick answer, and good communication
Prepare for the call's pre-moved
Cons
Do not offer free virtual estimates
How to Choose the Best Interstate Movers in Montana
Choosing the best interstate movers in Montana doesn't have to be scary. Study before hiring them; you'll be sure they can do well.
How long has this company been in business: A Montana moving company that has been in business for a long time has shown that it can do the job and handle any problems. Ensure the moving company you choose has been in business for a long time.
Are they registered with the Department of Transportation: The law says that national movers must be registered with the federal government and have an S. DOT number. Before doing business with them, you should ensure they are listed.
Check out reviews and tips: Sites like Yelp can help you figure out if a business will take care of you. What is their image, and how do they deal with problems?
What types of protection does the business have: Different levels of covering can protect your things while they are in the care of the movers. The law says that insurance must cover only $0.60 per pound. However, some companies will cover the cost of replacing your things or their value after they've been used up.
What other services are available: You may be able to get services like packing, cleaning, and moving your car to make your move even more accessible. Find out what you can do and what it will cost.
Communication: If you need to contact your moving company, you'll want to ensure you can.
Our Final Thought
Since there are so many companies, you can also find one that fits your budget for moving. You don't have to choose the cheapest choice because it might not be reliable, and you might fall for a moving scam. If you need more clarification, call us, and we'll start looking for the best interstate movers in Montana to offer for your move! So, you can study before hiring a moving company for your upcoming move.
We suggest listing everything in your home and getting free quotes from several companies.
You may read our reviews and check out the best interstate movers in Maine from our list.