Minnesota is known for its vast plains and many lakes, but the Twin Cities area of Minneapolis and Saint Paul may have more traffic and road dangers than you think. With the best interstate movers in Minnesota, your move will be easier and less stressful, even if you have to deal with winter ice and snow on the roads or traffic in busy places.
Our Top Pick Best Interstate Movers in Minnesota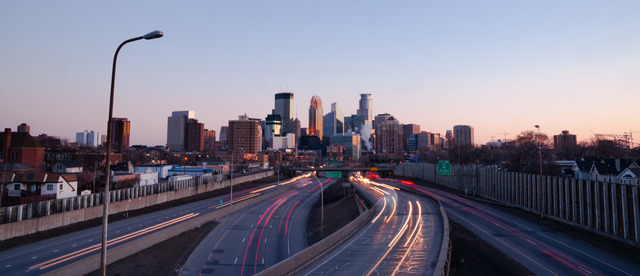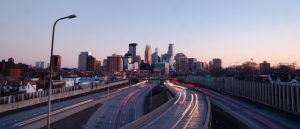 BuzzMoving Team has thoroughly reviewed the Best Interstate Movers In Minnesota that are out there. Our method compared the best moving companies based on essential factors like services, coverage plans, pros, cons, and ways to get to your new home.
International Van Lines (IVL) is the best company in Minnesota for full-service moves. IVL is perfect for homes that want to let professionals handle every step of the moving process. A full-service move will cost you more than if you did it yourself, but the process will go more smoothly.
The moving insurance offered by IVL is also some of the best in the business. With its full-value security plan, you can choose between a $500 or $1,000 deductible and a coverage cap (up to $250,000) that covers the total value of your shipment. IVL's restricted liability coverage will cost you $0.60 per pound per item if you don't buy a full-value protection plan. This choice could be better for lighter, expensive items like electronics and dishes, but it works well for heavier things like clothes and books.
Service:
Long-distance moving

International moving

Professional packing

House relocation

Office relocation

Storage services

Packing, unpacking

Loading, unloading

Transport service
How much it costs to move with IVL relies on the weight of your items, the services you buy, the type of moving insurance plan you choose, the total distance of your move, and when you move. If you hire IVL to help you move locally, the price will depend on how many hours they work and how many movers you need.
IVL takes cash and credit cards as forms of payment and gives discounts to people in the service. The company needs a deposit of 25% of your total moving costs upfront.
Pros
Takes care of every step of moving
Can make long-distance moves in the U.S. and 180 other countries
Professional movers can protect sensitive items
Cons
Not suitable for West Coast local moves
American Van Lines
American Van Lines is the best interstate movers in Minnesota. If you are moving more than 150 miles in Minnesota, consider using American Van Lines (AVL). Each mover at AVL has an average of 10 years of experience, and the company gives special training for moving specialty items. AVL also has excellent customer service, shown by its two "Best Customer Service" awards from Newsweek for 2019 and 2021.
Service:
Corporate relocation services

Long-distance moving

Local moving

Military moving

Commercial moving

International moving

Storage solutions

Antique and piano moving
American Van Lines needs a virtual or in-home quote to give you a binding estimate. This keeps you from paying hidden or unexpected costs during the moving process. The company doesn't offer ballpark quotes. A ballpark quote is a quick price that gives you a general idea of how much something will cost. This price, though, can change a lot throughout your move.
AVL has a strategy of matching prices, so if you want to negotiate with them better, we suggest getting quotes from other moving companies. It can be paid for with cash, checks, or credit cards. Remember that AVL needs a deposit of 10%–50% of the total cost of your move.
Pros
Offers free storage for a month
Customises full-service moves
Keeps warehouses under 24-hour surveillance
Cons
Allied Van Lines
Allied Van Lines is a full-service moving business specializing in long-distance moves but also handling local activities. The company has many add-on services, including short-term and long-term storage and moving vehicles.
You can use Allied's in-house vehicle transport services to bring a boat to or from the Land of 10,000 Lakes and a sled, RV, or all-wheel-drive truck. You can choose between an open or closed carrier.
Service:
Packing and unpacking

International moving

Debris removal

Online moving tips and checklists

Full-valuation coverage

Loading and unloading

Furniture disassembly and reassembly
Your total moving cost with Allied depends on the total weight of your shipment, the distance of your move, any extra services you buy, any protection plans for your belongings, any storage choices you make, and the time of year you move. An in-home or online survey can be used to get a binding estimate from Allied. This is a price that stays mostly the same if something unexpected happens. Note that this price could change if you add or remove big things from your moving inventory, a list of everything you own.
Allied has a variety of ways to pay, including cash, credit cards, and signed checks. The company does not ask for an up-front deposit.
Pros
In-house assistance for moving vehicles
Offers coverage for vehicles up to $100,000 with no fee
Tracking of shipments
Cons
Agents in each area may have different rules
Insight Movers
Insight Moving Services is dedicated to ensuring customers get the best service possible. The company provides this by having workers offer help, respect privacy, and encourage safe and ethical behavior. As your moving partner, they aim to help you feel less stressed and make your move as easy as possible.
Service:
Long distance moving

Senior moving

Large and heavy items moving

Local moving

Virtual consultations

Furniture assembly

Furniture moving

Commercial services
At Insight Movers, they think that love goes beyond just taking care of your things. They will help you whether you need a full packing service or a place to pick up items. If you hire Insight Movers for your next move, you won't have to worry about anything.
You can call them or fill out their online price form to contact them. For bills, you can use a credit card or pay cash.
Pros
The workers are efficient, respectful, and professional
Satisfaction guaranteed
Free virtual estimates
Cons
Metcalf Moving & Storage
Metcalf Moving & Storage is a full-service moving business that has been around since 1919 and has helped people move in a good way. They help people and companies with their moving and storage needs. Metcalf Moving & Storage helps people and businesses move in many different ways. Metcalf Moving & Storage is in Minnesota if you want a reliable and inexpensive moving company.
Service:
Packing, unpacking, and crating

Local moving

Long-distance moving

Virtual consultations

Storage services

Senior moving

International relocations

Furniture assembly

Commercial services

Furniture moving

Moving container rentals

Large and heavy items moving
Metcalf Moving & Storage is happy to offer a simple and easy Virtual Survey that you can do on your phone or tablet using the video chat feature. You don't have to answer the door because their Virtual Survey is done from afar to make things easier and give you peace of mind.
Pros
Offer customized solution
Certified, licensed movers
Offer a free quote
Cons
How To Move To Interstate
Boxes to Move
Boxes come in many different shapes and sizes, and some are made to make moving things like closet boxes, lamp boxes, TV boxes, and dish pack boxes easier. We suggest getting a moving kit with many packages to fit everything in your house.
Packing paper
You can roll and wrap your things in large sheets of white paper to protect them during the move. And here's a helpful tip: line your boxes with crushed packing paper to give the things inside more padding. If you want to save money, you could use old newspapers instead of packing paper. However, the newspaper is smaller than packing paper, so that it won't protect your things.
Shrink wrap and stretch wrap.
The stretch wrap helps skirt boards that don't fit into a moving box (or just won't!). It can tie big things together or wrap small things tightly to keep them in their container.
Try to take apart as much as you can
Take your feet or legs off the furniture, the lampshades off the lamp bases, etc. This makes putting your things into the moving container a lot easier.
Drain all the oil and gas.
It would help if you eliminated oil, gas, and other things that can catch fire when moving. Mowers, motorbikes, trimmers, etc., should all have their gas drained, and oil from your car or bike engine should be drained into a container.
Our Final Thought
Finding interstate or long-distance movers can be a simple task. BuzzMoving made a list of the best interstate movers in Minnesota to make your move as easy and smooth as possible. When choosing a moving company for your next move, you should always look into its reputation and experience, particularly how customers feel about the company, its services, where it is, and its strengths and weaknesses.
We suggest listing everything in your home and getting free quotes from several companies.
You may read our reviews and check out the best interstate movers in Maine from our list.