If you are moving to or from Kansas, you may seek the right neighborhood or long-distance moving company. A good mover can make your next move less stressful, but finding the best interstate movers in Kansas takes work.
Our Top Pick Best Interstate Movers In Kansas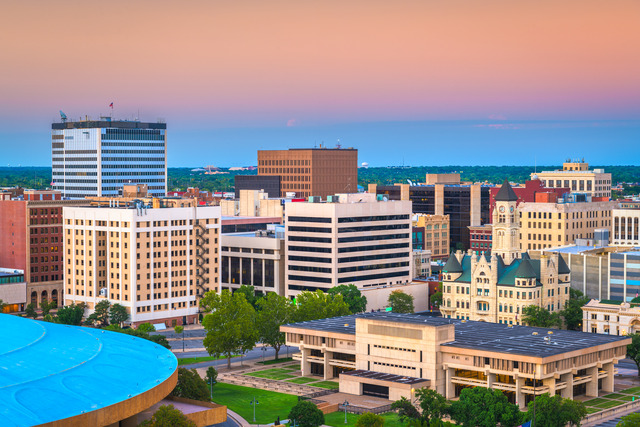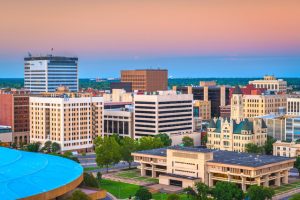 We've looked at the best moving companies in Kansas and picked out the five best ones so you can make an informed choice. We chose based on the number of service options, customer happiness, coverage areas, and ease of use.
United Van Lines is a great full-service mover that will pack, break down, load, transport, unload, set up, and place everything, including furniture, no matter where you move. It also removes trash and junk and can store your items or car if necessary.
With over 90 years of experience in the moving business, United Van Lines is one of the oldest and most well-known full-service moving businesses in the United States. It has 500 sites throughout the United States and serves over 150 countries. It can help you move in many ways, whether you're a student moving across town, a military family going to your next service station, or a business moving overseas.
Service:
Full-service package

Local moving

Long distance moving

Loading and unloading

Standard furniture placement

Packing, unpacking

Military and corporate moves

Storage services

Cleaning service
Online quotes are easy and quick, but the prices are often higher than many of its rivals. Once your household things have been shipped, you can check online to see where the truck is. Even though United Van Lines has 500+ sites nationwide, customer service can vary from company to company. However, you'll get a 25% refund if your shipment is late.
Pros and cons
Pros
Biggest moving business in the U.S.
Quotes right away online
Full-service moves come with a deal full of benefits
Cons
Different places can have different customer service experiences
International Van Lines
International Van Lines (IVL) is a shipping company and an agent. They are considered the best interstate movers in Kansas. This means that it will move your things and plan your move for you, whether you are moving locally, across state lines, or internationally (services are available in 150 countries). If you're moving abroad, you'll work with the same customer service rep from the beginning to the end instead of dealing with a new company in your new country.
Quotes are given over the phone (give IVL your number, and they'll call you in eight seconds or less) or after you take a video tour on your phone. IVL uses a video walk-through to make an accurate quote and an inventory list. You can get a binding price in a few minutes or as long as an hour. Because IVL's quotes consider so many different factors, they are often more correct than its competitors. However, IVL's service is also a bit more expensive. But you'll be able to rest easy knowing that the price you were quoted isn't likely to change by the time you move.
Service:
Full-service

Fragile-only packing services

Short- and long-term storage

Loading

Unloading

Basic furniture disassembly and reassembly

Specialty relocation services
You must pay a 25% fee when you're ready to book. Most moves need at least four weeks' notice during the off-season, while peak-season movements need at least six weeks' notice. You can cancel your activity up to 48 hours before it's set to happen and get a full refund.
Pros
Basic and full-service moves are available, and things that are too big or too heavy can also be moved
There was both long-term and short-term storage
Excellent scores for good service
Cons
For a quote, you need to do a virtual tour
Allied Van Lines
Allied Van Lines is one of the best companies to use if you need to move a second car, boat, or other vehicle. Most long-distance moving companies hire outside companies to move vehicles, but Allied works in-house. The company can drive almost any vehicle, from snowmobiles to classic cars, jet skis, and boats.
Allied's services for moving cars may make it stand out, but that's far from all it has to offer. Allied not only packs and unpacks for its customers but also sells everything they might need to pack themselves. Allied has services to help move pets and their owners so everyone has a better time.
Service:
Full-service package

Local moving

Long distance moving

Loading and unloading

Vehicle Moving

Pet moving

Furniture moving

Packing, unpacking

Military and corporate moves

Storage services

Cleaning service
There is no deposit needed to book your move with Allied. But some customers have said that prices were higher than usual. Allied requires to display that it will match prices or offer savings on its website.
Customers can ask for an estimate that is not legally binding and is based on weight and miles. For critical quotes, you need to meet with the person online or in person. Get your price from Allied.
Pros
Offers services to move vehicles on-site
Gives each move a personal move coordinator
Offers complete and fragile-only packing services
Cons
Limits customer service hours to weekdays
Regional Movers
Another of the best interstate movers in Kansas is Regional Movers.  The Regional Movers LLC can help you move, whether you're just going up the street or your business is moving to a different city. They have been in business for over 15 years and can handle any Kansas City Metro area move.
Service:
Large and heavy items moving

Furniture moving

Local moving

Moving container rentals

Packing supplies

Unpacking services

Packing, unpacking, and crating

Senior moving

Commercial services

Furniture assembly

Long moving

Full packing services

Partial packing services

Virtual consultations

Piano moving

Storage services
The Regional Movers will take apart all of your office furniture and cubicles, then assemble them at your business's new site. 
Pros
Licensed and Insured Movers
FREE Same-Day Estimates
Over 15 Years of Experience
Cons
Charge extra for extra service
Moving Pros
Moving Pros offers hassle-free service and promises that every customer will be happy. Local Moving: They can help you move from a storage unit, an apartment, a house, or an office. Moving Pros offers the truck a professional, clean-cut, and uniformed moving crew, tools for putting furniture and appliances back together, and everything else needed for a professional move. They do it for the least amount of money in town. Professional movers are also packing experts. Moving Pros can pack up your whole house, apartment, certain things, or rooms.
Service:
Packing, unpacking, & crating

Furniture moving

Long distance moving

Local moving

Interstate moving

Piano moving

Storage services

Furniture assembly

Large and heavy items moving

Commercial services

Virtual consultations

Senior moving
Moving Pro's rates for packing are among the lowest in the business, and the materials they use are also priced reasonably. Long-distance moving: Moving Pros is allowed to work anywhere in the United States that isn't Alaska or Hawaii. Moving Pros is different from many of its competitors in that it gives you a written Guaranteed Price that doesn't change based on the weight of the shipment. 
Pros
Guarantee an unloading date and time
100% price match guarantee
Best interstate movers in Kansas
Cons
How to Plan for a Kansas Move
Type of move
Each type of move—local, long-distance, or international—has obstacles. Moving into or out of Kansas is no different (though why would you want to leave?). Use these tips and tricks to prepare for your move and ensure it goes as quickly as possible.
Make a plan and a calendar
Once you know when you're moving, you can start making a schedule and a budget for the move. When you have a lot of things to do and little time, visual notes like these can help you stay on track.
Make a calendar
On your calendar, spread out the many things you must do over several weeks. A moving budget can take time and effort to figure out. Whatever makes you happy. Remember to put the little things on both. Plan aside money to tip the people helping you move and give yourself enough time to deal with all the address changes and other papers.
Get Organized
Moving isn't just about getting your things from one place to another. There are also lists of other parts that move. There may be too many for one person to remember easily. To stay on top of things in the middle of chaos, write everything down as you plan, make a budget, and hire crews. Keep all notes, papers, and receipts in one easy-to-find place, no matter how small they seem.
Get a mover 
Early Moving businesses are in demand and quickly fill up their schedules. Contact the moving company you've chosen as soon as you know when you'll be moving to ensure they have room for you. If your moving date might change, ask them about their cancellation or date change policy to ensure it's okay with you.
Identify everything
Putting things in boxes is just one part of packing. Take the time to write on the outside of each box what's inside and where it will go in your new home. It makes moving much easier, but paying movers by the hour may also save you money.
What kinds of extra charges do Kansas movers make?
Not only are the best interstate movers in Kansas on our list, but a reputable Kansas mover will always try to include all costs in their first estimate. But things can change, so it's essential to know if there will be any extra costs during the move.
LONG CARRY
Most movers will charge an extra fee if your front door is more than 75 feet from the truck. If you want to move from an apartment building, the distance is measured from your front door, not from the building.
CARRY STAIRS
If there are more than one or two flights of stairs going up to your home, movers usually charge a fee for each extra flight.
ELEVATOR
You may have to pay an elevator fee if your home is on a high floor and the elevator ride is extended or if your building's elevator is small and needs to make a lot of trips.
EXTRA STOPS
Do you need to visit your in-laws' house or a nearby storage place? Most of the time, movers will charge more for stops other than the main one.
HANDLING FEES
Items like heavy safes, riding lawnmowers, pianos, hot tubs, large toolboxes, etc., usually cost extra to move. Usually, different tools and people are needed to move these things safely.
LINKING UP APPLICATIONS
You must pay extra for separate, connected appliances like washers, dryers, and dishwashers.
SIT stands for "storage in transit."
Most moving companies give 30 days of free storage for long-distance moves. You usually have to pay a monthly fee when you store something for more than 30 days. If you need to store your things for six months or more, you should have them sent to a nearby storage unit or use a portable storage container.
ADDITIONAL VALUATION COVERAGE
Even though every long-distance mover's base price includes $.60 per pound of valuation coverage, you should consider raising this amount.
EXPEDITED DELIVERY
For an extra fee, movers will speed up your delivery and get your things to you on or before a specific date.
SHUTTLE SERVICES
Most long-distance moves will be made with a 53′ tractor-trailer, like the ones you see on the highway. You may need a smaller shuttle truck if a big tractor-trailer can't reach your house. Shuttles are often needed in towns, which can make moving costs go up by a lot.
GUARANTEED DELIVERY
The movers will promise to bring your things on a specific date. Guaranteed delivery can be costly, depending on the distance and area.
FULL-PACKING
Most moving companies will give you the choice of having them put all your loose things into boxes for you but, having professionals pack everything will also ensure that your value covers all the boxes. So if a package isn't packed right, it will be the movers' responsibility, not yours.
SPECIALTY PACKING AND CRATING
Mirrors, glass table tops, grandfather clocks, flat-screen TVs, chandeliers, and other fragile items must be packed or created uniquely to keep them from breaking. Work with your mover to figure out who is responsible for packing fragile things. If you pack valuable items yourself, meet the movers' packing standards. If you don't, the movers will have to repack the things, costing you money.
Our Final Thought
BuzzMoving team looked at many different things to find the best interstate movers in Kansas. We looked at what kinds of moves each company could help with, what each company specializes in, how they help people move abroad, and everything else.
We suggest listing everything in your home and getting free quotes from several companies.
You may read our reviews and check out the best interstate movers in Kansas from our list.