Planning a move to Connecticut is challenging, but choosing a professional moving company can make all the difference. A reputable mover will help you feel less stressed by providing services that reduce your work and help ensure your household goods get to their new home safely. We did a lot of studies on moving companies and made a method for rating the Best Interstate Movers In Connecticut based on what we found.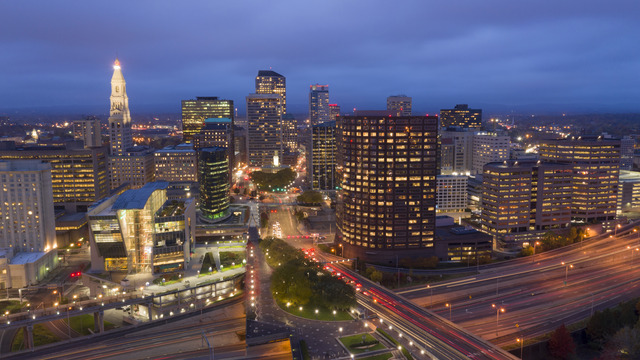 How to Choose the Best Interstate Movers In Connecticut
We made this guide to help you discover CT moving and storage reviews, services, popularity, and prices.
International Van Lines
International Van Lines has been in business for 20 years and has helped more than a million people move. This is the best full-service choice because the company has been around for so long and can handle almost any household move. International Van Lines is good at finding unique solutions to meet your moving needs, whether moving across the country or just down the street. 
More services offered by International Van Lines include the following:
Air freight

Auto Transport

Corporate relocation

Government and military moves

Ocean freight

Office moves
You can get free prices from International Van Lines online. Just put in your move date to start, and IVL will ask you a few more questions to give you a specific price. If you have a tight budget for moving, you can call the company and ask about deals. IVL offers 10%–15% discounts to people in the service, and seniors get 15% off.
Pros
Service is available in more than 180 places around the world
Can move things like pianos, motorbikes, and antiques
Has a customer service team that has won awards and offers live chat and a phone line that is open 24/7
Cons
Needs a deposit equal to 25% of the total cost of your move
American Van Lines
American Van Lines oversees a national network of full-time professionals trained and certified to provide exceptional "white-glove" Service. The company's workers have helped people move locally, nationally, and internationally for an average of 10 years.
Customers can choose a full-service package that includes skilled furniture disassembly, packing, loading, and reassembly from the beginning to the end. 
More services offered by American Van Lines include the following:
Corporate relocation

Custom crating

International moves

Military moves

Storage services
American Van Lines gives legally binding estimates. These estimates consider the weight of your things, the date and distance of your move, and any special requests you may have.
When you ask for a price online, a representative will contact you to do a virtual or in-person review of your home before giving you a binding estimate. Fill out the company's online form with your move's date, size, and distance to get a price. The company does ask for a deposit of 10%–50% of the total cost of your move.
Pros
Offers a fixed-price quote that is binding
Has a group of trained movers who work together
Offers special services for moving things that are expensive, fragile, or hard to move
Cons
Requires a 10%–50% deposit upfront
On our list of the best interstate movers in Connecticut is Moving APT. Moving APT stands out because it puts customer service first. Moving APT is a broker, so it does not make moves directly. Instead of taking care of your activity, the company will organize its extensive network of independent movers nationally to tell Moving APT about your move, and the company will put you in touch with a good mover. All the movers in Moving APT's network have licenses, insurance, and good reputations.
Customer service at Moving APT is available 24/7. The company will monitor your move by calling your helper to ensure everything is going as planned. 
Moving APT can help you move locally, long distance, or abroad with full or partial services. Add-on services like long- and short-term storage, making crates, and unplugging and re-plugging appliances make your move as unique as you want it to be. 
More services offered by Moving APT include the following:
Car shipping

Corporate relocation

Cross-country moves

Furniture disassembly and reassembly

Local moves

Long-distance moves

Out-of-state moves

Packing services

Residential moves
If you book your move early, Moving APT will charge you less. It also demands less for local activities and gives discounts to people over 60 and in the service.
Moving APT requires a deposit, the amount of which varies depending on the company you choose and how you move. It takes cash, credit cards, personal checks, and signed checks.
Pros
Its website has a long list of the best moving companies in CT
It gives savings for local moves of less than 50 miles
Will use its network of moving companies to find you the best deal
Cons
Its website has pop-up chats on every page
Absolute Packers
Absolute Packers do local moves in the Connecticut area and long distance moving companies in Connecticut. In 2017, it was set up. Their business opened in 2017 and is fully licensed and insured, but I've been helping people move for 20 years. A Better Business Bureau seal of approval.
More services offered by Absolute Packers include the following:
Packing, unpacking, & crating

Large and heavy items moving

Furniture assembly

Local moving

Moving container rentals

Virtual consultations

Senior moving

Furniture moving

Storage services

Commercial services

Long distance moving

Interstate moving

Piano moving
They don't charge extra for a few different things (a few boxes and a mirror).
Pros
Free virtual estimates
Offers customized solutions
Affordable and no hidden charge
Cons
Two Brothers Moving
Fully licensed and insured home movers provide easy and cheap moving services in Connecticut and the Northeast. Moving to a new home is a big step in life, and it can be complicated and stressful. That's why they've put together a team that cares about their customers' happiness. Two Brothers Moving is proud to make your move stress-free and help you figure out what to do with all of your stuff, which is a question that people ask all the time. More services offered by Two Brothers Moving include the following:
Full service moving 

Loading/unloading help 

Estate clean outs 

Home Moving 

Furniture delivery 

Senior moves 

Piano moving 

Junk removal and recycling
On the day of your move, Two Brothers Moving will always be friendly, thorough, and transparent, and there will be no hidden fees.
Pros
Response within 10 mins
Affordable quote price
No hidden charge
Cons
Why you might want to move to Connecticut
It makes sense to want to move to Connecticut because it has beautiful scenery, lots of outdoor activities, different ways to live, a great outdoor environment, and friendly small towns. Here are some things to keep in mind if you are moving to the Constitution State:
Weather
Connecticut has good weather, which is known to people who live on the east coast. In the North, winters are cold and snowy, and summers are hot and muggy. In the South, winters are cool and rainy, and snow rarely falls. Summers are hot and humid.
HOA rules
Many towns and localities have rules about moving. Ensure you know what they are ahead of time so you can move into your new home quickly.
Elevator reservation
If you're moving into a building with a lift, there may be things you need to know ahead of time, like how to use a service lift, if there are time limits, or if you need to make an appointment.
Permits to park
Some places have rules about where big cars can be parked. Check with your new city beforehand to ensure you have everything you need.
Licenses from the state
The Connecticut Department of Transportation (CDOT) is in charge of moving companies, cab companies, trucking companies, and bus companies. The Connecticut State Department of Consumer Protection also has rules to protect customers from movers who try to scam them. Every mover on our list has a valid license.
State regulator
On the official website of the state regulator, you can check the status of a Connecticut moving license.
Change of address
You should give USPS your form to change your address at least a week before you move. On the paper, you can write down an official moving date. This way, all of your mail will be sent correctly to Connecticut.
Insurance for movers
When you are looking for the best interstate movers in Connecticut, when it comes to insurance, the rules in each state are different. The least expensive choice is Released Value Protection, which costs nothing. Movers give it away for free, but it only offers a little protection. With this choice, the mover pays at most 60 cents per pound per item. For instance, if your mover lost or broke a 25-pound, 50-inch TV, you would only get $15 (60 cents times 25 pounds). If you need the total value of your things covered, talk to the moving company you're hiring or a third-party insurance provider about other choices.
Conclusion
When you plan, moving can go much more smoothly. Start by writing down everything you must bring and make a thorough plan for the day. Ensure to include information about moving materials, transportation services, and anything else that might be needed. Once you have a plan for everything, you can ensure the move goes as quickly as possible.
With these tips, you'll be able to find the best interstate movers in Connecticut that are trusted and don't cost too much. When looking for the best moving company, compare quotes from different companies, negotiate with movers, read customer reviews, and use social media to your advantage. Be bold and look into companies before picking one. Please don't choose a company based on how much it costs. Instead, weigh the pros and cons and determine if the company has ever transported things to the state.
You may read our reviews and check out the best interstate movers in Connecticut from our list.