Moving could always be better. We don't want it to be that way—we want to look forward to change. Perhaps even a little nervous. Moving to a place like Phoenix, Arizona, where the cost of living is higher than the average for the country, can also be stressful. Finding the best interstate movers in Arizona is one of the essential parts of moving since they are the only ones in charge of your things while they are in transit.
But it's a lot of work and stress regarding packing, sending, and moving. When you think about how many moving services you can find with the click of a button, it's easy to feel overloaded quickly.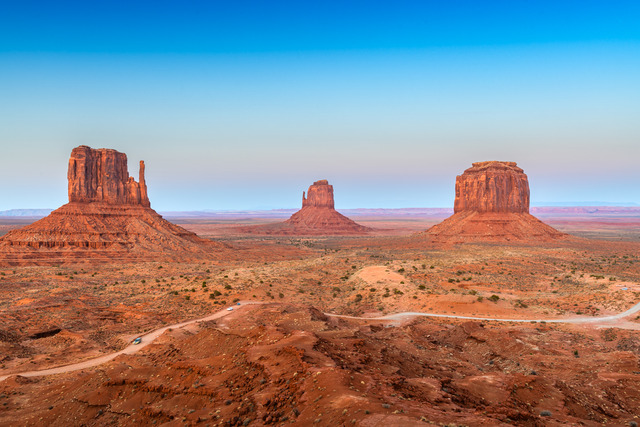 List Of Best Interstate Moving Company
No matter what brought you to the area, we're looking into the best interstate movers in Arizona to make your move easier.
1995 American Van Lines began with just two trucks and one site. The company has become a national mover with over 70 trucks serving all 48 states. Even though AVL has increased, it still feels like a family-run business.
This year, Newsweek Magazine conducted an independent survey, and the results showed that American Van Lines has one of the best customer service records in the moving services field.
Pros
Excellent customer service scores
Various ways to get a quote (video, app, phone)
Can handle antiques, pianos, fine art, etc
Cons
You may have to pay a deposit when you book
International Van Lines
International Van Lines is the answer we've been looking for in the moving business for a long time. They make it as easy to book a move as it is to book a trip. IVL has a vast network of company-owned cars and partners that let them move people locally, long-distance, or internationally to almost any place. All while keeping customer service at a high level.
Pros
Veterans and people over 65 get a 10% discount
Helps people move locally, long-distance, or internationally
There are also storage, junk removal, and home cleaning services
Cons
Most moves should require a deposit when you book
Air Van North American
Air Van North American is an excellent choice for the best interstate movers in Arizona. They are of the most significant moving companies in the US. It has been in business for over 74 years and has a network of 1,500 local agents in all 50 states. They are also the best-rated moving company in the whole country.
Pros
Offer figures with "binding not-to-exceed" caps
There are more than 1,500 places in all 50 states
Moves both locally and long distances
Cons
Need to book way ahead of time
NorthStar Moving Company
NorthStar Moving Company is the best interstate movers in Arizona for moving locally, long distance, and between states. As Arizona movers, they know how to move you even if there is a lot of traffic, you are pushing for a new job, or you have a lot going on. The expert teams at NorthStar Moving would happily help you from the first phone call to the last box. Expert Client Loyalty can help you plan by setting up an in-home quote and answering any questions you have about moving day while your skilled moving team takes care of your things. 
NorthStar Moving Company will care for your family keepsakes, artwork, and plasma TVs. They know that moving isn't just about getting to a new place; it's also a trip. Your NorthStar Moving Company is friendly, quick, hardworking, and ready to help you move if you do the right things.
Pros
NorthStar Moving Company is friendly, quick, hardworking" caps
Make a plan before the move
Move any heavy and unique things
Cons
Sterling Interstate
Sterling Interstate opened its doors to change the bad reputation of the moving business by offering reliable services customized for each move. Our experienced staff has been helping people move locally and across state lines for years. They can make moving easier so that you can start a new part of your life without stress.

Pros
They provide packing, loading, transportation, and unloading services
Easy quote system
Satisfying customer service
Cons
Sterling Interstate is a small company business
How to Look for the Best Interstate Movers In Arizona
You can find the best Phoenix moving company with a bit of work. With these tips, it will be easy to do.
Check out what people are saying about places.
Few things are as telling as reviews from customers. They show if a company can be trusted and is dedicated to ensuring customers are happy. Look at sites like Facebook and Google to find the most recent reviews of moving companies. You can even directly ask the company for customer reviews.
Pick a company that is familiar with Phoenix, Arizona
Since the area around Phoenix is very big and has a lot of traffic, finding a moving company that knows the site can be helpful. A local company, in particular, is the only one who knows the best ways to cut through the neighborhood, especially in busy places and at peak moving times, to make your move faster and less stressful.
Watch for red flags.
Moving scams happen, but you can protect yourself by learning what red flags to look out for. One of the best ways is to ask the right questions about any moving company you're considering hiring and always get a written contract before you sign anything or pay a deposit. It's also essential to ensure your chosen company is licensed, trusted and has the proper credentials. You can check this by looking up their license online, reading reviews on multiple sites, and checking the BBB for complaints, violations, or other significant problems. Lastly, make sure to get everything written down.
How to Plan for an Arizona Move
Do your homework before you go.
Some customers might be surprised when a national trading service sends a move to a worker or "agent" in Arizona or the area around it. The names of these agents may be strange. Even though all of the companies on our list above are the best interstate movers in Arizona because they offer a variety of moving-related goods and services, most of them are brokers with networks that can connect your business to a service provider in another state.
Customers should find out as much as possible about who will move ahead of time.
Look after your valuable things.
If your valuables can't handle hot or cold weather for a long time, and the moving service you've chosen doesn't offer climate-controlled container shipping, don't send things that can't stay outside for too long.
When it comes to jewelry, essential documents, or personal electronics, it's best to be safe and take as much of it as possible. Even when there is no wrongdoing, moving companies lose or break things, and getting your money back can be complicated and annoying.
Companies don't usually tell the difference between valuables and other things unless the customer pays extra for extra coverage for the whole load or specific items. On the other hand, companies may offer reimbursement based on a cent-per-pound estimate for the entire load. Without the extra coverage set up ahead of time, companies don't have to pay customers back if they lose or damage expensive furniture, big gadgets, or family heirlooms.
Be bold about asking questions.
The most important thing is money. There are different ways to do something in the business, so talking to your broker and mover about when and how you'll pay for everything is essential. Gather information about a possible deposit, when the principal payment(s) must be made, and what happens financially if the delivery is late or something goes wrong. Do this before you make any decisions or payments.
Also, find out how the responsibilities of a van line or broker and the real mover are split. Companies should tell you what kind of vehicle and team will meet you and how your things will be handled if they don't arrive in the exact car or crate they left in.
Keep track of where you move.
No matter how careful a mover says they are, damage can happen by chance, and mistakes in planning often lead to bad service or missed arrival dates. In 2022, problems with the global supply chain and a lack of workers will likely cause delays and driver shortages in the moving business.
Keep a thorough list of everything the movers take, and we mean everything. Take photos of the things most likely to get broken and must be fixed. Keep copies of everything you sign with your broker and mover so you can show it if the contract's terms aren't met. Always get everything in writing and make sure there's a date. That way, you'll have proof if things don't come on time or are ruined.
Conclusion
Choose the best interstate movers in Arizona to move your items safely across the United States and get free moving quotes. Choose a cross-state mover from our list. Check out our list if you want to find moving quotes, experienced cheap movers, business movers, or flat moving companies in Arizona.
You may read our reviews and check out the best interstate movers in Arizona from our list.