Moving an entire household is a very stressful and arduous undertaking. You need to attend to many things. The last thing you need to worry about is the Dallas Moving Company you have hired. They are going to provide you with excellent and reliable service.

How Moving Company Can Help You
Your possessions are valuable in much more ways than only the cost of moving. Every Dallas mover assumes some liability for loss or damage. You want to give a valiant effort to ensure that you will not need that particular service of them.
You want your Dallas moving company to show your goods the same loving attention you would offer. The same way, if you were transporting them yourself. Finding an honest and responsible Dallas mover shouldn't be a difficult task.
A professional mover will take special care of your items and save you much time and headaches. Many reputable Dallas movers are waiting to assist you. Taking a few simple steps will go a long way to ensuring that they treat you and your possessions well and fairly.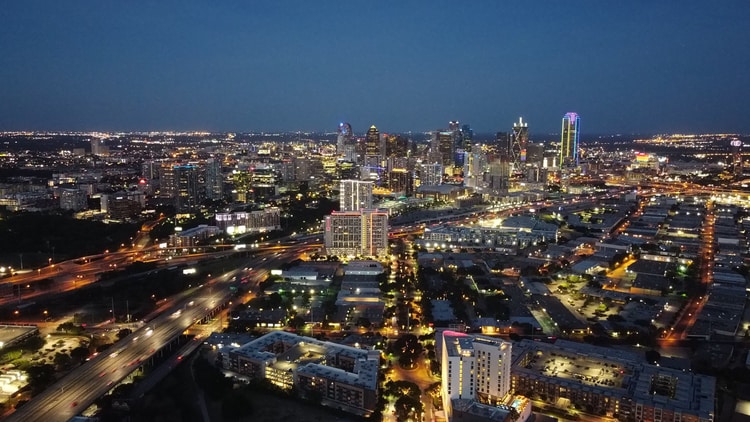 Know Your Rights Before You Move
Knowing your rights before hiring a Dallas moving company is essential. Checking on your potential Dallas mover's credentials takes only a few minutes. The time you spent will ensure that you are hiring the best Dallas movers for your money. A quick check will save you headaches.
Indeed, you will want to get your possessions back once you entrust them to the movers. Unfortunately, some movers will hold your goods hostage to pull a higher price out of you. A moving company has underbid the job sometimes as well. And the workers walk off – taking the customer's possession with them.
First, visit your local Better Business Bureau. See if any complaints are lodged against the Dallas movers you are checking on. You can find the Better Business Bureau in your local phone listings. Or you can go online to find the nearest office. You can also ask your friends and neighbors if they have had any experiences with a Dallas mover. They will have either a satisfying experience or a horror story to tell.
Getting moving quotes is very important when considering a Dallas moving company. Ask for estimates from no less than three separate moving companies before deciding. Choose which Dallas area mover you can trust with your belongings. Compare the costs and services they provide.
Beware of Scam Movers
A typical scam mover tends to underestimate the moving cost. They will get your business and then elevate the price after they load your goods or at the end of moving.
You can collect a full binding estimate. But you have to ensure that the services include everything. Any extras not written into the contract will cost you. Ensure you ask them about their responsibility in the case of theft or damage to your goods.
All movers must assume liability when they transport your belongings. They provide different levels of responsibilities. It would help if you discovered what each company's commitment is and how much they charge. Ask each Dallas mover if they have a Dispute Settlement program and what theirs is.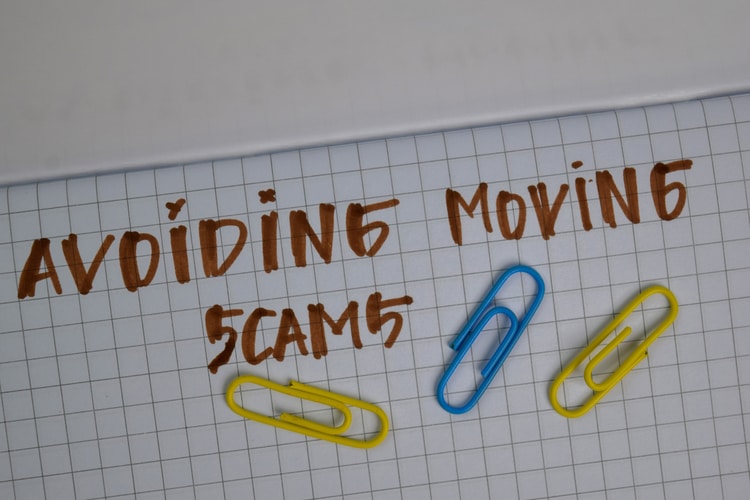 Ask each potential mover how and when they will pick up and deliver your belongings. A majority of the problems occur because of confusion over when and where to deliver the goods.
It would be best to ask how you can contact the movers before, during, and after the move. Problems on the road do occur, and you will want to stay in touch with the delivery people.
Hire Professional Movers
Ensure that your movers hire trained professionals and not day laborers. Day workers with no ties to the Dallas moving company will less likely to do a decent job. Instead, they might steal from you. They may also not have any training. They will fail in carefully loading and unloading your goods, ending up in breakage.
Once you gather all the information over the phone, you make a personal visit to the mover. By their demeanor and appearance at the office, you will get an idea of how professional they are.
Most experienced moving companies will provide their workers with uniforms. And their vehicles will also be clean and well-maintained. Both will engender a professional attitude in their employees. And a well-maintained car will also ensure that your goods reach your destination on time.
Lastly, check with the Federal Motor Carrier Safety Administration (FMCSA). Ensure that your movers got registration with their offices. Also, check if they have a United States Department of Transportation (USDOT) number.
Choosing the Right Dallas Moving Company/Movers
Moving can be a stressful and time-consuming task. Be it shifting your business from one location to another or moving your family to a new house or apartment. While moving to a new home, everything will take time to adjust. But the act of moving itself can be quite taxing. What's even worse is hiring an underqualified Dallas moving company to assist you with your journey.
But you can hire a competent moving company to help you with your transport. Many movers will make your moving experience less stressful. And they will thereby help ease the transition of moving.
First, when seeking out a mover, ensure that you are selecting a reputable company. A scam moving company can give you the worst nightmare. Pay attention to your homework. And ensure that you are hiring the best moving company available.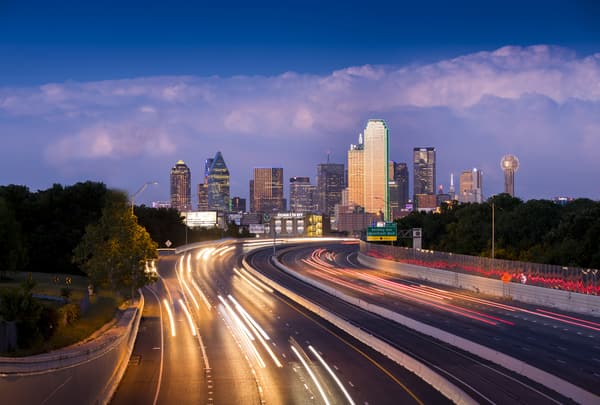 Buzzmoving.com can assist you in finding the proper movers to help you move. Get a better idea of moving quotes. We offer myriad other advice about moving services.
Second, talk to the representative from the moving company you are considering. Discuss the services they provide in detail. Ask them what they do when they move your items.
Will the moving company pack your things for you, or are you responsible for the packing? What is the expected time of delivery? Are there any extra charges upon delivery? Addressed such questions when you talk to any moving company.
Furthermore, if a moving company cannot answer such questions for you, consider another.
Cutting Costs with Your Moving Company
Everyone knows that moving can be expensive. The act of moving from one location to another can require a significant amount of money. It does not have to become an overwhelming financial burden. You can save a considerable sum of money while moving by finding a reputable one.
The first step is shopping around, in saving money with moving companies. You can determine which moving companies provide the best offers and services. And you can do it by comparing the different services and any applicable pricing placed by them.
Are you living in Forth Worth? You may consider using invaluable website resources like BuzzMoving. We will help you determine which moving company offers services at affordable rates.
When looking for an experienced moving company, speak with anyone you know who moved recently. Such individuals may provide you with a recommendation. Anyone you know can experience a worse time with moving companies. They can tell you about their experience. And you can thereby successfully avoid enduring the same difficulties.
Finding the Right Apartment
Searching for a new apartment or house can seem like an overwhelming task. You have so many places to choose from and so many factors to consider. The search for a new apartment or home can become a severe test of patience! Your house hunting can force you to reach your wit's end. Consider some of the following home-hunting tips provided.
First, when you are house hunting, think about the areas you will search. A local realtor can help find apartments and houses. You can find some in many area newspapers. But ensure that the flats or houses you look for satisfy your living space requirements.

While hunting, look for apartments or houses in an area relatively close to your workplace. And if you have children, you will want to consider the schools they will attend. Further, if you don't own your vehicle, investigate the available transportation forms in the area.
Finally, review the distance from any potential apartments to any stores or malls. You may have someone ill living with you and requires frequent medical support. Check the location of the nearest hospitals too. Moving doesn't have to become overwhelming. Approaching house hunting with a proper plan can reduce your stress levels.
Collect All the Information You Can
To be a skilled house hunter, you need to collect every possible information. Being informed will allow you to determine when you have found a perfect deal. You will get a deal that meets all your expectations and requirements. To become an informed house hunter, you can use the Internet to research your hunting area.
The Internet is an excellent medium to assist you with your moving task! You can find moving guides, apartments, and houses right online! What's more, once you have located your home, you can hire a moving company to assist you with your transport. For instance, buzzmoving.com is an excellent resource for individuals in Dallas. They offer many moving services that help house hunters ease their transition from one home to the next.