Whether you are moving to a new house in Mississippi or out of or into the state, the best interstate movers in Mississippi can help. Professional movers can pack and send your things while you care for other parts of your move.
Our Top Pick Best Interstate Movers In Mississippi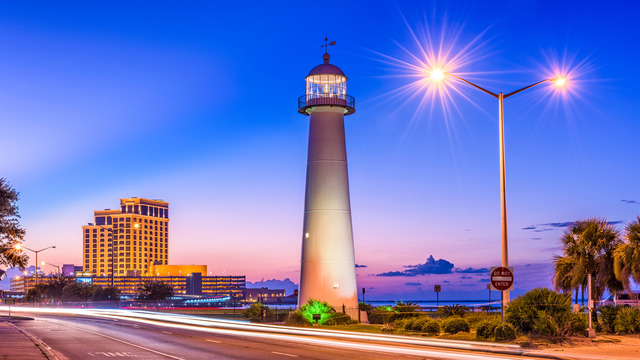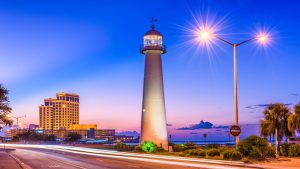 BuzzMoving is all you need to know. As one of the best moving review companies in the state, we can help make your move as easy and stress-free as possible by providing a movers list.
When you choose North American Van Lines (NAVL), two things can give you peace of mind. First, NAVL has very high standards for its drivers, making them undergo a yearly certification process. Second, if your things get lost or broken, a simple online form makes making a claim as easy as possible. You can also find out how to contact NAVL's claims staff by mail, email, or phone on its website.
Service:
Installation and assembly services

Packing Unpacking 

Disassembly and reassembly

Carpet covers

Residence protection pads

Debris removal

Systematic loading

Systematic unloading
When NAVL gives a quote, the customer can choose between a "bottom-line" price and a "not-to-exceed" price. With bottom-line pricing, you get a fixed sum. With not-to-exceed fees, on the other hand, your costs are capped. Your end amount might be less, but it will be less.
Members of the American Legion and their direct families, union members, and immediate families can get discounts from NAVL.
You must do a phone interview or a virtual walk-through of your home to get a binding quote. On NAVL's website, you can also get instant ballpark prices. Get your price from NAVL.
Pros
Options for custom crates
Excellent packing for particular uses
Choices for climate-controlled storage
Cons
Prices are not among the best in the business
Moving APT
Moving APT is just a broker. It works with an extensive network of movers and has a team of moving experts to help you plan your move. You do not have to ask each company for a free price yourself. Moving APT will do it for you. Its partners have liability protection, special services, professional moving equipment, and reliable movers and drivers. You can always call its customer service or fill out an email form.
Service:
Loading unloading

Packing Unpacking

furniture repair

Cleaning

Paper shredding.

Pianos moving

Antiques, fine art, and heavy machinery
When you book a move through Moving APT, your fee is non-refundable if you cancel in less than a week. But the company offers several ways to save money, such as a price-matching strategy. Its partners offer discounts on services to people who are older, disabled, or in the military. There are also discounts for moving short distances and making bookings early.
Whether you are planning an interstate move to Mississippi or have bought a new home in a different city, Moving APT can help. The company can also handle corporate relocations and car shipping. You can also get an idea of prices online right away. After you fill out a moving list, you can get a binding moving quote.
Pros
All partner businesses must meet strict requirements
Customers can reach support by phone 24 hours a day, seven days a week
There are price-matching options and several deals
Cons
Depending on the supplier, customers may have different experiences
United Van Lines
United Van Lines works in more than 150 countries and most of the United States. They has been in business for 95 years. It began in 1928 as a return load service.
Today, United Van Lines has over a million customers and offers almost any moving service, such as local moving, long-distance moving, foreign moving, corporate moving, packing, unpacking, storage, debris pickup, cleaning, and electrical setup. Depending on when and where you drive, these services can cost much more or less, how heavy your items are, how far you are moving, and what kind of protection plan you choose.
Service:
Long-Distance Moving Services

International Moving Services

Packing Unpacking

Storage

Debris pickup

Car shipping

Local moving service
United Van Lines is one of the most comprehensive moving companies. They offer almost any service you can think of that has to do with moving. If you need moving assistance that United Van Lines doesn't show, they'll find a way to do it because their plans are flexible.
It is also one of the few moving companies in the country offering home technology help. They can set up or take down home theatres and computer networks.
Pros
More than a century in business
Used to helping customers who want little to do with the details of their move
Can add or take away individual help services "à la carte," as well as choose from "packages
Cons
Costs more than most of the competition
Next Destination Moving
Next Destination Moving aims to make your move to Jackson as easy as possible. When Next Destination Moving plans a move for one of their clients in Jackson, they think of everything. Next Destination Moving has been helping people move in Jackson for over ten years, so they know how stressful a move can be for you, your partner/roommate, your kids, and even the family pets. There are many moving companies in Jackson, but Next Destination Moving provides the service of the best interstate movers in Mississippi at the best price.
Service:
Commercial services

Large and heavy items moving

Furniture moving

Full packing services

Long distance moving

Senior moving

Unpacking services

Packing, unpacking, and crating

Local moving

Furniture assembly

International relocations

Virtual consultations

Art packing services

Partial packing services

Piano moving
Next Destination Moving is proud to offer fast, safe, and stress-free moving at a low-cost, flat rate with no secret fees.
Pros
Professional packers with experienced movers
Quality beats quantity Cleaning and putting things away all at once
Free estimates! best deals
Cons
My Two Movers®
My Two Movers® was started in 2005 so that people, families, and businesses could get trusted movers at a price they could afford. So, their website has a place where customers can order services online. My Two Movers offer moving labor services, such as loading, unloading, packing, internal, business, and local A to B moves. My Two Movers is hired by hundreds of people every year to help them move. They have moved more than 5,000 people so far.
Service:
Senior moving

Packing, unpacking, and crating

Large and heavy items moving

Commercial services

Furniture assembly

Long distance moving

Piano moving

Local moving

Furniture moving

Moving container rentals
My Two Movers charges $40 per hour per mover, with a minimum of two. Minimum of 2 hours + Travel Fee. (Their time and gas are paid for by the travel fee to and from your place)
Pros
No hidden fee
Free online quote
Offer free virtual estimates
Cons
Charge extra for extra work
How to Choose the Best Interstate Movers In Mississippi
How hard or easy your move is will depend on which moving company works best for you. When doing your study, think about the following things to find the best interstate movers in Mississippi:
Budget: Think about leaving some wiggle room for unexpected bumps or delays.

Made to order: Look for the Mississippi movers who are experts in the services you need to get the best results.

Your calendar: When you make it easy for them, some movers can finish the job in half the time. If you have more time to move, you may have more choices and lower costs.

The kind of move: Depending on how far you're going in Mississippi, you may need a specific type of mover. Some companies only do local moves or moves over long distances, while others do all kinds of activities.
How to Get Ready for a Move-in Mississippi
1. Do your homework before you go
Customers may be shocked that a national broker service hires "agents" with names they don't know to make moves. Customers should find out as much as they can beforehand about how the different parts of the moving process are split up and who will be moving their things.
2. Be bold about asking questions
There are many different ways to do things in business, so it's essential to be clear about everything, especially money. Pay close attention to what your broker and mover tell you about when and how payments will be made. Gather information about prices, when the fees need to be received by the broker or mover, and what happens if the delivery is late or something goes wrong—do you get your money back?
Ask for more information about how a van line or middleman and the real mover share responsibility. Companies should tell you what kind of vehicle and team will be waiting for you and if your things will be moved from one vehicle to another or stay in the exact vehicle to the destination.
3. Look after your valuable things
Bring medicine, private papers, and miniature goods like jewelry and electronics. When moving companies move things, things get lost or broken, and getting your money back can be more challenging than you might hope.
A moving company or moving firm usually only knows the difference between valuable and non-valuable items if the customer pays extra for coverage of certain items. Hauling companies or agents may offer reimbursement based on a cents-per-pound rate times the load's total weight instead of the replacement value. Most rolling contracts don't hold movers responsible for the damage. If customers pay for extra coverage ahead of time, they will only pay for damage to expensive furniture, extensive electronics, or heirlooms in full.
4. Keep track of where you move
Accidents happen, no matter how careful a mover says they are, and customer reviews often point this out. Logistical mistakes can also lead to bad service or missed arrival times. Unfortunately, this is just the way the game works. In 2022, delays and a lack of drivers are especially likely to affect the moving business.
Our Final Thought
Read BuzzMoving's top picks to find the best interstate movers in Mississippi. When evaluating and rating moving companies in Mississippi, we looked at their prices, services, insurance choices, and reputations. We suggest getting quotes from a few moving companies in Mississippi to compare prices and services.
We suggest listing everything in your home and getting free quotes from several companies.
You may read our reviews and check out the best interstate movers in Maine from our list.