Buying a new house is exciting, but most people dread moving everything. People's moving experiences are often shaped by how upsetting the process is. One way to move to Massachusetts without stress is to hire professional moving companies in Massachusetts. Choosing the best interstate movers in Massachusetts can be challenging because there are so many.
Our Top Pick Best Interstate Movers in Massachusetts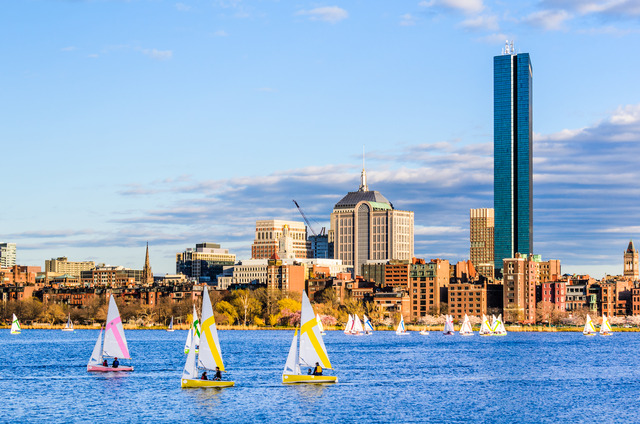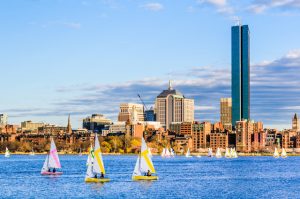 Moving companies have many similarities, but no two are alike, so studying before choosing one is essential. We've rated and ranked the best moving companies to help you start your study. Based on what we found, here are our top picks for moving companies with routes to and from Massachusetts.
International Van Lines (IVL) used to focus on international shipping, but now they have a bigger business plan that includes moving services in all 50 states. IVL is thorough in most parts of its business. It has a lot of online tools to help people understand the moving process. It allows people to move and has many moving services to meet their needs.
IVL is still an expert in foreign moving services, and the Federal Maritime Commission (FMC) has kept its license as a goods forwarder. Its relocation experts handle the shipping process for sending your things overseas and can help you find various insurance options to protect your items in transit.
Service:
Packing, unpacking, and crating

Long distance moving 

Furniture assembly 

Furniture moving 

Commercial services 

Senior moving 

International relocations

Local moving 

Storage services 

Large and heavy items moving

Piano moving 
You can call International Van Lines to get a moving quote or use the online quote request form to have a moving expert call you later. IVL gives you several ways to take an inventory of your home. You can send an inventory sheet or ask for a virtual or in-home meeting to discuss the details. 
IVL needs a deposit upfront and will take the most common payment methods to cover the fee. For the rest of the moving costs, you must pay 50% cash, a cashier's check, or money order when you pick up your things. The last 50% must be paid in cash or money order when the item is delivered.
Pros
Full service from beginning to end
Can pick up in most states
Free estimates online
Cons
Not the best choice for moves close to home
American Van Lines
American Van Lines (AVL) is a full-service mover with a team of experienced and trained pros who can help you and protect your things. AVL can take apart your furniture, pack it, move it, and then put it back together when they bring it. Prices at AVL are always the same. Your rate should stay the same if you don't change anything about your move after getting a price.
Service:
Local moving

Long distance moving

Corporate relocation services

Military moving

International moving

Commercial moving

Antique and piano moving

Storage solutions
American Van Lines doesn't offer quick online quotes, but you can look at sample prices to understand your move's cost. From Houston to Boston, a full-service move starts at $4,334, about average for a move of that size.
Fill out this online form for a free quote from AVL with the correct prices.
Pros
Vaults for personal storage and private storage
Most movers have been in the business for ten years
They are especially good at moving pianos and antiques
Cons
Requires an up-front deposit
Allied Van Lines
Allied Van Lines can move many cars, from motorcycles to boats to RVs to sedans. They can get your boat into the harbor in Plymouth or your RV to Halibut Point State Park.
Allied offers a full range of full-service moving choices and services for moving cars. Many other moving companies give this job to another company, but with Allied, you can talk to your car mover directly and use GPS to track your shipment.
Service:
Packing, unpacking, and crating

Commercial services

Furniture moving

Large and heavy items moving

Long distance moving

Furniture assembly

International relocations
Keep in mind that Allied usually gives legally binding estimates. These estimates consider the exact items of your home and can be done in person or online. This personalized price will provide you with a better idea of how much it will cost, and it won't change if something unexpected happens on the day of your move. Fill out this online survey to get Allied Van Lines to set up a free virtual study for you.
Pros
It ships cars with its trucks and drivers
All shipments can be tracked with GPS
It works with the Salvation Army to get rid of unwanted things
Cons
Depending on the service area, may work as a broker
Stairhopper Movers
When looking for a moving company in Boston, you should look for one you can trust. You must trust the Movers and Packers in Boston because they will care for your things. You want them to treat your items like they would treat their own. With the help of their expert team members, they have become known as the best interstate movers in Massachusetts. Their team of experienced movers and packers is honest, professional, and very polite. They provide their clients in Boston with moving services that go smoothly and quickly.
Service:
Packing, unpacking, and crating

Long distance moving

Local moving

Commercial services

Virtual consultations

Furniture assembly

Storage services

Furniture moving

Senior moving

Interstate moving
At STAIRHOPPER MOVERS, they proudly offer high-quality services at reasonable prices. You will be satisfied with how cheap their services are. They give free quotes online.
Not only that, but they say they are one of the best interstate movers in Massachusetts because they have never made a mistake in more than 20 years.
Pros
Discount available
Certified Professional
On time guaranteed
Cons
Some customers have bad reviews on their quote system
Safe Responsible Movers is the best small moving company in Greater Boston. Their all-star team of Boston movers is proud to give all of their customers quick, reliable, and effective service. You can trust them to ensure your move goes smoothly, whether you're a student moving between one-bedroom apartments in Somerville or Jamaica Plain or a growing family moving from a Brookline condo to a 5-bedroom home in Wellesley.
Service:
Packing, unpacking, and crating

Large and heavy items moving

Storage services

Commercial services

Long-distance moving

Furniture moving

Furniture assembly

Local moving

Senior moving

Piano moving
They are fully licensed and insured to move homes and offices. Safe Responsible Movers offer free online estimates and offer discounts by condition.
Pros
Safe Responsible Movers knows how to get the job done quickly without breaking the bank
Free virtual estimates
All movers are professional and friendly
Cons
The average cost of Massachusetts moving companies
Moving a long distance on your own is hard, no matter why you are doing it. People often hire long-distance movers to help pack, unpack, and drive the moving car.
How much it costs to hire a moving company in Massachusetts for a long-distance move depends on three things:
1. Home Size
Many Massachusetts moving companies base their prices on how many people are needed to do the job. When moving locally, be ready to pay each mover between $25 and $50 per hour. To move the bigger houses quickly, we need more movers. The price of a home goes up if it has steps, a complicated layout, or a long driveway.
2. When it is
Your moving costs in Massachusetts may also depend on what time of year you decide to move. If you're moving in the winter, you should expect to pay more than usual.
In Massachusetts, there are about 35 schools and universities. Boston University and Harvard University are two of them. The high demand will also cost you more to move in May or August when college students move in and out.
3. Distance
In general, it costs more to move long distances in Boston. Government regulations that specify how long movers can work are in effect in the moving industry. You may have to split it into days if you push for a long time.
There are also rules about where moving trucks can go inside the city borders of Boston. Depending on where you live, you may need to get a parking pass for your vehicle or rent two smaller trucks. Extra services like packing and moving your car can make the move more accessible but also cost more. 
Our Final Thought
Most of the time, moving means stress, hard work, and wasting time and money. Moving across state lines is now much easier with just a few clicks. This article tells you about the best interstate movers in Massachusetts who can help you push for less money and less trouble. We gave you the information you needed about Massachusetts to help you get through moving.
We suggest listing everything in your home and getting free quotes from several companies.
You may read our reviews and check out the best interstate movers in Maine from our list.