Moving is a significant change in your life. No matter if you are moving across town, from one island to another, or from an island to the shore, there are a lot of details that need to be worked out before you can pack, load, and go. One of the most important things is to find the best interstate movers in Hawaii who can move your things safely and carefully.
BuzzMoving compiled a list of the best moving companies to help you move to Hawaii, whether to the big island or one of the smaller ones.
Get free moving quotes from at least three companies before hiring a moving company, especially if you're moving more than 1,500 miles away.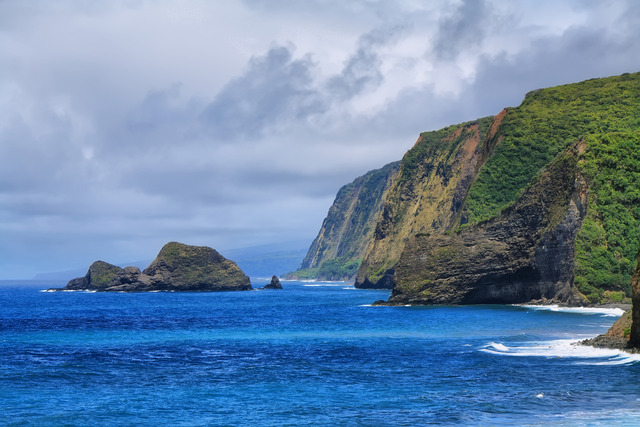 Our Top Pick Best Interstate Movers In Hawaii
The teams we feature have the skills to handle every part of your cross-country move. So you can concentrate on what's most important: getting used to your new home or job. Get an estimate now from the best interstate movers in Hawaii.
International Van Lines
International Van Lines (IVL) was made to handle the problems of moving overseas. This is one of the fastest-growing companies in the country because it offers a wide range of services and has a great name. Since it started in 2000, this company has grown and now makes local moves and moves for businesses.
International Van Lines is our top choice for insurance plans because it has excellent protection for extra things that can be bought as add-ons. Its total-loss insurance plan will cover you if your whole moving shipment is lost or damaged, and its all-risk plan will pay you back for the total value of any broken, stolen, or lost things.
International Van Lines helps people move locally, long distances, and internationally. It can handle orders for both full-service and partial-service packing. Most people will benefit from IVL's air and ocean freight services if they live in Hawaii. IVL can move your household items to or from any Hawaiian island by plane or boat at a reasonable price. International Van Lines needs 25% of your quote as a deposit. Your deposit is refundable if you stop your service at least 48 hours in advance. 10%–15% off can be given to military people. International Van Lines can be paid for with cash or a credit card.
Pros
Winner of many customer service awards, including Newsweek's "Best Customer Service Award" for 2021
Provides full-service moves for local, interstate, and foreign moves to more than 150 countries
Offers services for air freight, auto and car shipping, and storage and storing
Cons
On the website, there are no price examples
Moving APT
Moving APT doesn't help you move. Instead, it works as a broker and gives you a search tool to help you find the best moving quotes in your area. Moving APT works with a nationwide network of more than 2,500 moving companies to find a mover that fits your needs and budget.
They had the most different pay methods from all the companies on this list. Moving APT takes cash, personal checks, and credit cards. Customers with good credit can also get financing through the company.
Moving APT can help with any move in Hawaii, whether to another island or a different state. It can put you in touch with moving companies that offer complete- and partial-service activities. It can also monitor the moving process and be your point of contact.
Remember that the quote Moving APT gives you might not be the final price. When determining your final price, the moving company will consider the distance traveled and any extra services you need. You'll have to pay a fee, but the amount will vary from one moving company to the next. When you book with Moving APT early, you can save money. Local moves will also cost less. Moving APT gives discounts to seniors, people with disabilities, veterans, and people who are still in the service.
Pros
Shipments can be tracked in real-time
It is often able to get you better deals on moving costs
Runs a network of more than 2,500 private moving companies
Cons
Has gotten complaints from the U.S. Department of Transportation about costs that were higher than what was given
Allied Van Lines
As one of the oldest moving companies in the country, Allied Van Lines has earned a reputation as one of the most reliable names in the business. AVL is an expert in long-distance moves and can help with household, business, and foreign activities.
Allied Van Lines works in all 50 U.S. states and over 130 countries. They possess full licensing, provide excellent insurance options, and offer tools to facilitate full and partial-service moves. It also owns a fleet of open and closed vehicle carriers that can ship cars, bikes, and other vehicles.
Allied Van Lines uses a network of third-party moving companies to make moving easy for people in Hawaii. Its services are flexible. For example, Allied offers Allied Express moving-and-storage bins with free help packing and loading in addition to full-service moves. Allied also has several extra services, such as short-term and long-term storage and taking apart and putting together furniture.
Allied Van Lines will give you a written estimate after a survey of your belongings in your home or online. This estimate will consider the date of your move and how far it is. But if you ask for more services after you sign the contract, your price may change. AVL doesn't require an up-front payment.
Allied Van Lines has a variety of ways to pay, such as cash, signed checks, and credit cards.
Pros
The company's cars and movers are used to move many different vehicles.
All packages can be tracked using GPS
Offers extra fragile packing services for things that are fragile, easily broken, or have a high value
Cons
Prices for specialty services may be higher than the prices of standard competitors.
Among the best interstate movers in Hawaii WikiWiki is one of them. In 2010, WikiWiki Express established its operations. WikiWiki provides swift delivery and moving services, operating as a locally owned and operated business that handles local and international shipments for homes and offices, including transportation to the U.S. mainland. Wiki Express can store all your things for business or personal use. Wiki Express also does air freight, distribution, transportation, logistics, freight forwarding, same-day delivery, courier, shipping, and expediting your goods quickly and carefully. They stand out because they have low prices and serve soon. 
Wiki Express knows how busy life can be, so they can help you move and ship your things without worrying. We can deliver items nearby or to the mainland, whichever you need.
Wiki Express is a delivery, moving, shipping, and same-day courier company with a mission to deliver fast and friendly service every time. They offer same-day delivery, and we can ship and send for you both locally and internationally. We always have aloha, whether it's boxes, packages, food, papers, medical supplies, pets, materials, luggage, flowers, or groceries. Wikiwiki Express Delivery Helps You Make Connections!
Pros
Offers discount
Beat or match prices
Wide range of services they offer
Cons
Customer response rate 85%
Royal Hawaiian Movers
Royal Hawaiian Movers is happy to have an A+ rating with the Better Business Bureau (BBB). They are NOT an Internet broker and are the only mover in the WORLD with trucks and warehouses on all four of the big Hawaiian Islands.
Royal Hawaiian Movers is one of the biggest companies in the state that helps people move. They want your move to Hawaii to be both fun and easy. With the right company, moving to Hawaii can be simple. Their experienced staff, who have worked for them for over 15 years, shows in their personalized service. Four generations of the same family-run Royal Hawaiian Movers, which has been in the moving business for over 30 years.
Royal Hawaiian Movers serves the Honolulu, Hawaii, area with moving, corporate relocation, door-to-door moves, industrial moves, airfreight services, special crating, boat transportation, warehousing, moving supplies, and office moves.
Pros
Works fast and efficient
Friendly, practical, and professional
Offers quotes and free virtual estimates
Cons
Some customers claimed they were charged extra
How to Choose Your Best Interstate Movers in Hawaii
When you hire a moving company, it is essential to research to ensure they will treat your things with the same care you would. Ensure the company you hire has a good name and that you can trust them. To choose the best interstate movers in Hawaii, keep in mind the following:
How long has the company been in business:

You'll want to ensure the company you hire can do the job. If there are any problems, a company with more knowledge will be better able to handle them.

Check how well-known the company is:

You should always look online at sites like Yelp to see what kind of reviews and recommendations people have left. They can give you an idea of how skilled the company is and how it handles problems.

Registration with the Department of Transportation:

Interstate movers must have a U.S. DOT number and be licensed with the Federal government.

BBB approval:

A good mover will be approved by the Better Business Bureau and have good reviews on the website.

How does the company protect your things:

The law only requires that the company insure your stuff for $0.60 per pound. Some companies offer more services than others. Find out what kind of insurance benefits you can expect.

Extra services and fees:

Some companies offer different add-ons and additional benefits, like moving your car or helping you pack and unpack. Always find out what services are available and how much they cost.

Accessibility:

Is it not easy to contact the movers in an emergency? Before moving day, it's essential to know. A company with an office near you might be helpful.
Conclusion
BuzzMoving team compared dozens of full-service movers and presented the best interstate movers in Hawaii. We devised a moving review method based on package choices, price, and reputation. Buzzmoving also found customer pain points by looking at customer reviews, doing surveys of customers, and talking to current and past moving professionals.
We talked to a representative at each company to find out how many package choices they had, what kind of coverage they offered if they made long-distance, local, or international moves, and if they had any extras like mobile apps, moving checklists, or customer service that was available 24/7.
We also gathered price information from each company and determined whether they provided rough estimates or firm quotes. To select a company's reputation, we looked at its rating with the Better Business Bureau and its total score on Yelp.
You may read our reviews and check out the best interstate movers in Hawaii from our list.