There is no place like the area around the Great Lakes. Michigan is one of a kind because it is the only state that touches all but one of the Great Lakes. However, moving a whole household's worth of things is always challenging, whether moving near the water or further inland. There are professional movers nationwide who can help, but it can take effort to figure out the best interstate movers in Michigan for your needs.
Our Top Pick Best Interstate Movers In Michigan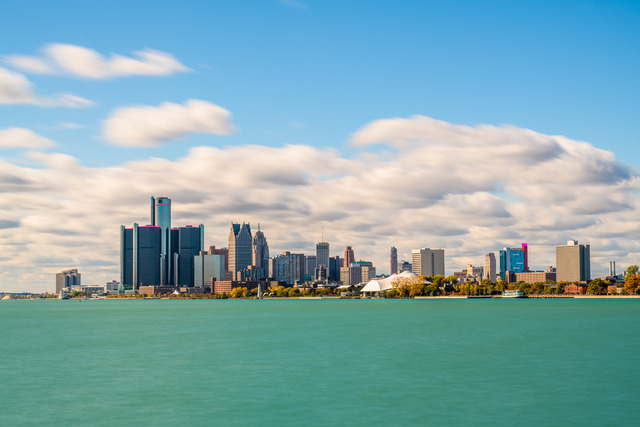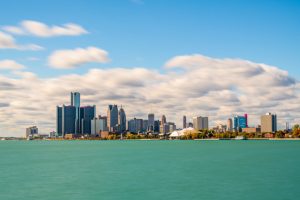 BuzzMoving Team has studied and listed the best interstate movers in Michigan.
This guide will tell you what the best Michigan moving companies offer, how much they cost, and their pros and cons.
Since 1933, North American Van Lines has been in the business of moving. More than 500 local movers in all 50 states work with the company. North America can handle all sizes of local, long-distance, and foreign moves because of its extensive network.
From the home page of the company's website, you can make both domestic and international claims. North America also has extraordinary claims support lines for people who need more help or would instead make claims over the phone.
Service:
Local Moving service

Long-distance moving

International Moving

Office moving

Vehicle relocation, 

Mobile storage containers

Packing and unpacking

Loading and unloading

Debris removal
North American Van Lines will price you based on the size and distance of your move, the date of your activity, and any special needs you have.
In late July, prices for moving the contents of a two-bedroom house from Lansing, Michigan, to Boston, Massachusetts, ran from $5,224 to $5,967.
Pros
Offers package tracking by satellite
Gives savings to members of the American Legion, unions, and their families
It has an online calculator to help you figure out how much and how much moving goods will cost
Cons
However, consumers may have to wait longer than with competition for open in-home estimate appointments
Allied Van Lines
Allied Van Lines is one of the moving companies that has been around the longest and has the most experience. They give full-service moving packages, custom add-ons, and help for people who want to move, such as moving kits and online resources.
The company has its fleet of vehicle carriers to move cars, SUVs, trucks, vans, motorbikes, boats, and snowmobiles. Customers can choose between open car carriers, and enclosed semi-trailer trucks offer more safety for rare, vintage, or expensive cars.
Service:
Contents protection plans

Corporate moves

Furniture disassembly and reassembly

Fragile-only packing

GPS tracking

International moves

Loading and unloading

Long- and short-term storage 

Moving and packing supplies

Packing and unpacking

Items like antiques and pianos that are hard to move need special care

Transportation and delivery

Vehicle relocation
The total cost of Allied Van Lines' services relies on how much stuff you have, where you are moving when you move, and if you buy any extra services. 
Allied gives figures that can only be changed slightly, even if something unexpected happens. But this price could change when you add or remove many big things from your move. To get a binding quote, you must have Allied do a survey in your home or online. 
Pros
Offers quotes that are guaranteed when they come to your home
All packages come with a personal moving expert
In-home estimates can be scheduled online
Cons
Consumer complaints say that local movers try to get people to sign off on receiving things before they can check them out
Moving APT
Moving APT is a broker, so it does not make moves directly. Instead, the company will use its network of third-party partners to help you find the best interstate movers in Michigan. 
Moving APT can often get you better deals, and if you need help paying for your move to or from Michigan, the company can help you get a loan. Moving APT lets you pay with cash, a credit card, or a cheque. This is important because many moving companies need to take personal checks.
Service:
Appliance disconnection and reconnection

Contents protection plans

Furniture disassembly and reassembly 

Loading and unloading

Packing and unpacking

Short- and long-term storage

Transportation and delivery

Vehicle shipping
Pros
Has a network of more than 2,500 companies
Offers discounts to senior citizens, people with disabilities, and active and retired military
Customer service is available online and by phone 24 hours a day, seven days a week
Cons
Deposits are non-refundable if you cancel less than seven days before your move
Top Notch Moving Solutions
Top Notch Moving Solutions Inc. has experts who can help you pack and move your home or business quickly and easily. Things will get to your new home or office safely when you hire them. You can also store your stuff in a safe place on their property for a short time or for good. They'll keep an eye on your things day and night.
Service:
Packing, unpacking, and crating

Furniture moving

Large and heavy items moving

Senior moving

International relocations

Full packing services

Piano moving

Storage services

Furniture assembly

Local moving

Commercial services

Long distance moving

Virtual consultations
Starting rate
$125/hr
Minimum hours
3 hours
Included in the starting rate
However, Truck Men Disassembling Reassembling Shrinkwrap Padding of all furniture Loading – Unloading Floor Protection Placing items where you would like when unloading the truck.
Pros
Swift customer response within 40 min
All staffs are amicable and careful with all of your things
Affordable price range
Cons
The price will be changed on your personal need
Cross Country Movers
Cross Country Moving Company is one of the best long-distance moving companies in the United States. They work very hard to ensure that their certified professional movers have all the tools they need to give their customers the best moving and packing services.
Service:
Packing, unpacking, and crating

Commercial services

Furniture moving

Long distance moving

Furniture assembly

Virtual consultations
Cross Country Movers are the best choice for your move because they can also ship your car long distance. You can get an open or closed trailer, depending on what your car needs and what you want. You can also choose between door-to-door service and service from one train station to another. They have some of the best car shipping services in the country. So you can be sure your four-wheeled friend will get to your new home safely.
You can get a free moving price anytime by filling out the form on their website or Facebook page. Once you do that, one of their reps will get back to you soon with an estimate of how much it will cost to move.
Pros
Cross Country Movers offers free online quotes and virtual estimates available on their portal through
You can pay through cash and cards
They offer door-to-door service
Cons
How to Plan for a Michigan Move
Moving to Michigan, you must learn about moving companies from Marquette in the Upper Peninsula to Grand Rapids. You should also keep track of what you're driving, protect your valuables, and clean up your home so you don't have to take as much with you. However, buy packing tools to save money, and decide what kind of moving package you want.
Make notes
Take pictures of furniture and other things that could get broken in the move. Even if items are well packed, they tend to move around in a truck. If there is damage, you will have an excellent record to make a claim.
Check out Movers
Cost is a big part of choosing a mover, but looking at the company's customer service record and how it hires its workers is essential. Look for licensed, bonded, and protected companies that do background checks on their employees before hiring them.
Protect Valuables
Take the time to carefully wrap small, fragile things in paper and padding to keep them from breaking. You'll also want to be able to find them quickly during and after the move, so be sure to label your boxes.
Declutter Your Home
Moving is a great chance to finally eliminate clutter, especially things you no longer need or want. Decluttering will help the move go as smoothly as possible since there is only so much room in a truck.
Get the things you need to pack.
If you get your moving tools, you can save money on your move. Rubber containers are great for moving and storing things after you move. You can also buy moving blankets or keep some old blankets around that you can use to protect your items during the move.
Decide on Moving Package
Most moving companies charge extra for full-service packing. You can save money if you pack your moving truck or do some packing and unloading yourself. Those savings can add up, depending on the size of the move and how far it is.
Our Final Thought
Spend some time thinking about what you want from a professional mover in Michigan and what you want to avoid. If you're going to find the best interstate movers in Michigan, we suggest getting free quotes from more than one company. This will help you compare each company's services and prices.
We suggest listing everything in your home and getting free quotes from several companies.
You may read our reviews and check out the best interstate movers in Maine from our list.