Best Interstate Movers In Florida | Best of 2023
Moving day can be both fun and challenging at the same time. Even though planning and organizing don't always lead to a smooth day, finding the right moving company increases the chances of a smooth day. Choosing the best interstate movers in Florida can make the day of your move more exciting and less stressful.
Moving companies help you get your things from one house to another, but they all do it differently. Some will work better for you than others, depending on your needs.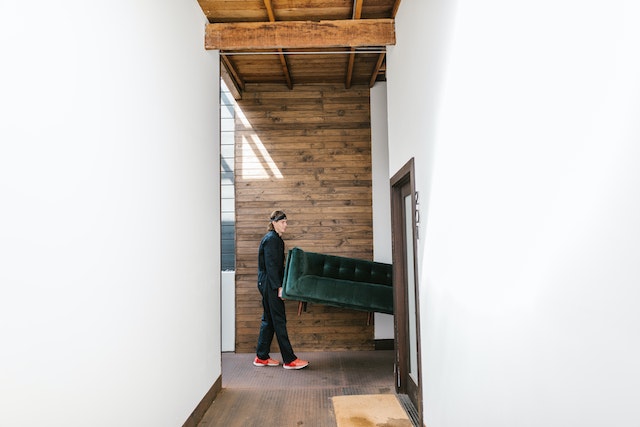 5 Best Interstate Moving Company In Florida
We looked at the best interstate movers in Florida and chose the 5 best Interstate Moving Companies to list here. Our choices are based on several factors, such as the services we can offer, how happy our customers are, where we can reach them, and how easy it is for them to do so.
International Van Lines (IVL)
International Van Lines (IVL) does everything, and they do it well. Since it's a carrier, you'll have full access to their moving van fleets and in-house moving staff. This means you'll be in direct touch with the company helping you move. You can rest easy knowing that the people you hired to care for your things are the same people who will do so.
Pros
Available globally
More than 3,000 reliable companions around the world
The prices are fixed/li>
Veterans and senior people get a 10% discount/li>
Cons
There were reports of movers coming late
Colonial Van Lines
Colonial Van Lines gives families across the country free quotes for long-distance moving. They can break down your costs so you can see where your money is going. Also, they believe in being honest and open. They will do well if you need help getting to your destination or packing your things. Rest assured that their experts will always keep in touch with you during the whole moving process.
Pros
Free quotes
Moving for more than 50 years
Movers who are trained, licensed, and protected
Cons
There isn't much default insurance
American Van Lines is known for its excellent customer service and takes pride in making moving as easy as possible. The company has much experience moving fragile things like pianos and old furniture. American Van Lines isn't the cheapest choice, but its flat-rate pricing can be a big plus for anyone who needs to know the exact cost of moving in advance.
Pros
Able to move things like antiques and pianos that are hard to move
Excellent customer service
One flat rate for every move
Cons
Easy Florida Moving
Easy Florida Moving began in 2015 and the best interstate movers in Florida. They have built a customer-focused and reliable moving company with a great mix of low prices and the highest level of service.

Pros
Licensed and insured residential and commercial movers
Low prices
Highest level of service
Cons
Miami Movers for Less
Miami Movers for Less is the best choice for a trusted, affordable moving service. Their professional movers Miami residents trust, have years of experience, and are experts in all kinds of local and long-distance moves. From packing and loading to ensuring your things get to you quickly and safely, Miami Movers works hard to give every customer an excellent moving experience.
Pros
Commercial services
Large and heavy items moving
Commercial services
Cons
Sometimes, they charge extra
Different kinds of movers
Before you hire a moving company, you should know what kind of movers you need. Whether moving yourself or planning a move for your boss, the first step in your search is to see the difference between a residential moving company and a business moving company. From there, businesses can provide the following:
Local: A move of less than 50 miles is usually called a local move. These factors may change depending on your state and your chosen moving company. Ensuring your move is within the company's service area is essential.
Long-distance: A move is long-distance if you have to drive more than 50 miles or if that's the policy of the company you're using. A long-distance move sometimes differs from a move across state lines (see below).
Interstate: Any move across state lines is an interstate move.
International: Any move that requires travel outside the United States, including Canada, is called an international move. You must ensure that the moving company you choose has foreign services. Some may even help you find a place to live and organize your immigration papers.
Moving containers: Companies that move containers give containers and pods of different sizes that homeowners usually have to pack themselves.
Specialty movers: Some moving companies offer special services for things like pianos, fine art, and wine collections.
Auto movers: Some companies offer auto moving services at an extra cost if you need to move a car across the country or around the world.
How to Get Ready for a Florida Move
Anywhere can be hard when it comes to moving. On the other hand, Florida has some unusual weather that you have to deal with occasionally, even if you're moving nearby. Here are some things you can do to make moving day easy.
Make a plan and a calendar
Once you know when you want to move, you can build your plan backward. If you make a plan and do your best to stick to it, you can make a moving day calm and easy. Consider how much you need to pack and divide the jobs by room. Changes to the address should be added to canceling and restarting tools.
It would help if you also started making a budget for the move now. This can be as easy or complicated as you want, as long as it makes sense and you can stay within its limits.
Get Organized
There are a lot of moving parts that need to work together for a move to go well. Write down everything as you plan, budget, hire people, and set up things. Keep all your records, plans, and papers in one easy-to-find place.
Early on, hire a mover
If you're going to hire a moving company, it's essential to get on their plan as soon as you know when you're moving. Their schedules can get completed fast. If your move date changes, make sure the company you hire has a canceling policy that works for you.
You may hire the best interstate movers in Florida from our list to save you time. They all are professional.
Identify everything
Take the time to name every box and item when it's finally time to pack. Write what's inside the box and where it should go in your new home right on the box. Doing this will take professional movers less time to do their job, which could save you money on their hourly rates. When family and friends help you move, keeping things organized and calm is more accessible.
Opinion
To choose the best interstate movers in Florida, Please do some research, especially one that isn't on our list. Check online for reviews, and make sure the company is allowed to do business in Florida.