Having problems with moving kitchen Appliances? Well, it's not just you; everyone faces this problem. Why? Because it's hard to imagine a modern kitchen without major equipment like fridges, dishwashers, microwaves, freezers, ice makers, stoves, ovens, etc. And to move these items, you need professional kitchen appliance movers. If you try to move these things by yourself, you might damage valuable items or even injure yourself. Professional appliance movers have the proper knowledge and experience to move any kind of large appliance. Also, they have the required tools to disassemble and reassemble huge appliances. Read to know about the best large appliance movers.
Best Kitchen Appliance movers near you
There are many things that you need to consider when you choose a perfect mover for your service. Sometimes people get hampered by the wrong moving service. That's why we measured perfect movers from 100 quality movers. 
Which criteria we used to choose a mover:
Trusted reviews gained from customers

Licensed and Secure

Trained for moving heavy appliance movers

Short and Long distance moving service provider
So, here we are going to list the top 5 kitchen appliance Movers near you:
#1 Two Men And A Truck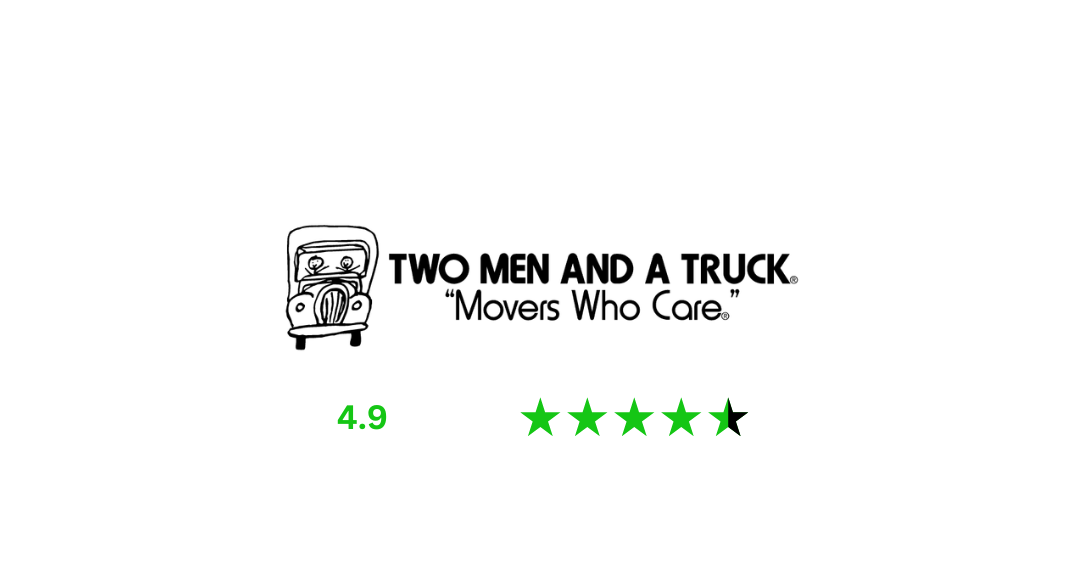 A moving company called Two Men, and a Truck offers a variety of packing and moving services. The company has become one of the nation's largest and most well-known movers since 1985. Their nationwide network allows them to serve people, families, organizations, and enterprises.
Customer satisfaction and high-quality service are hallmarks of Two Men and a Truck. They have local and long-distance relocation experts. They offer long-distance relocation, loading, unloading, and full-service packing. A specialized relocation coordinator ensures a stress-free move.
Pros
Two Men and a Truck is a reputable business that has served the community for many years.
The company does everything from loading and unloading to packing and storing.
Two Men and a Truck's friendly, skilled movers prioritize customer happiness.
Price points are low, and clients have the freedom to choose their own work hours.
They have a fleet of vehicles, machinery, and other equipment to transport your stuff safely.
Cons
There have been complaints from certain clients about the efficiency of their relocations.
Some consumers reported the company's estimate was higher than the final cost. So, be cautious while budgeting.
Some customers have voiced concerns about the quality of the business's communications.
#2 All Seasons Moving & Storage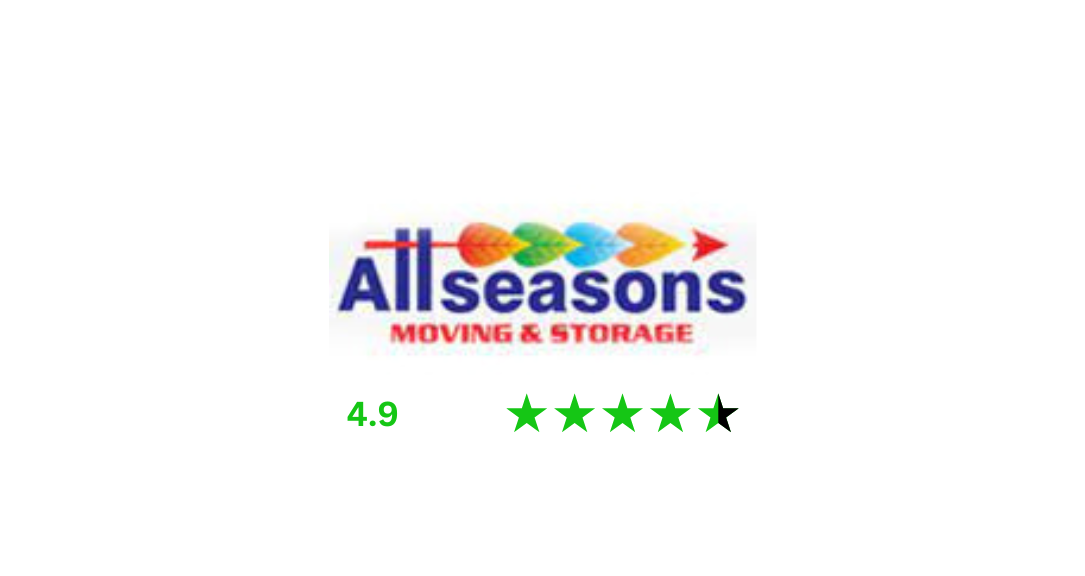 All Seasons Moving & Storage helps homes and businesses move and store. For years, the organization has provided exceptional service and happy customers.
All Seasons Moving & Storage is a full-service moving business that can pack, unpack, load, unload, and store your stuff. They give a personal move coordinator to ensure your move goes smoothly.
The company's movers can move pianos, refrigerators, and glassware. They use reliable trucks, machines, and other tools to transport your belongings.
Pros
 The company's movers can move pianos, refrigerators, and delicate china items. 
They use reliable trucks, machines, and other tools to transport your belongings.
They offer binding and non-binding estimates to help you budget your move.
Before, during, and after a move, the company offers temporary and permanent storage.
Cons
There may be holdups because some consumers have complained about the move's timeliness.
They could be more pricey than other options, so they might not be the most budget-friendly choice.
#3 U-Pack Moving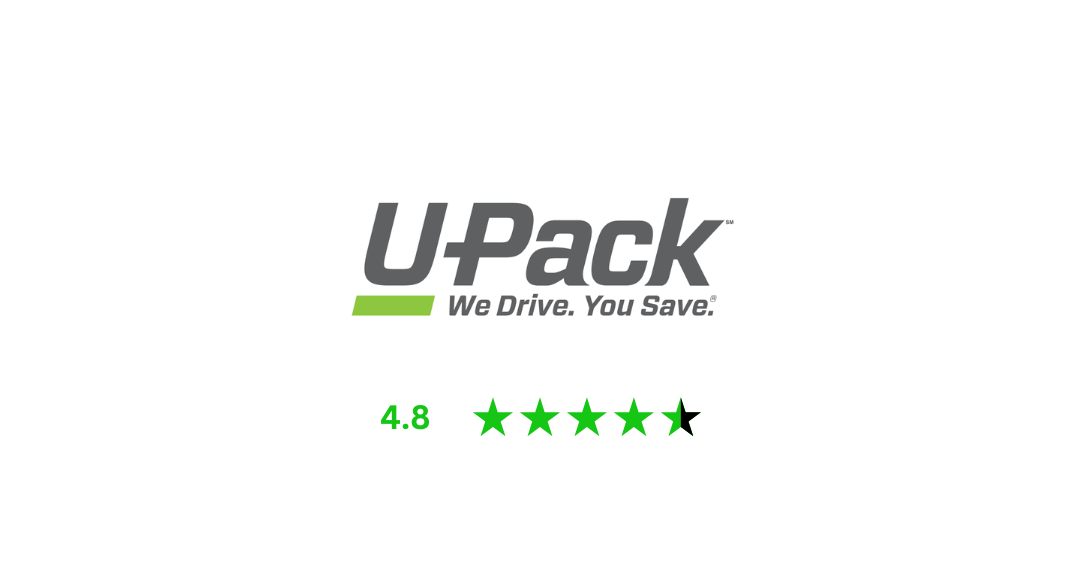 Self-moving is an option offered by U-Pack, a moving business. U-Pack manages logistics as customers load and unload. You can also refer to this method as "DIY moving" or "you pack, we drive."
U-Pack offers moving trailers and containers based on customer needs and budgets. In addition to covering all 50 states, they offer flexible delivery schedules.
Pros 
Customers who are able and willing to load and unload their own belongings can save money by using U- Pack's "self-moving" service.
This company offers customized moving trailers and containers.
U-Pack offers flexible delivery windows and long-distance service in all 50 states.
They guarantee on-time delivery and a fixed fee to avoid surprises.
The company will supply packing supplies and help load for a charge.
Cons
Loading and unloading products take time and effort with U-Pack.
Late deliveries have been reported as a complaint by certain consumers.
You will be charged extra if you require assistance loading or unloading.
#4 Bellhops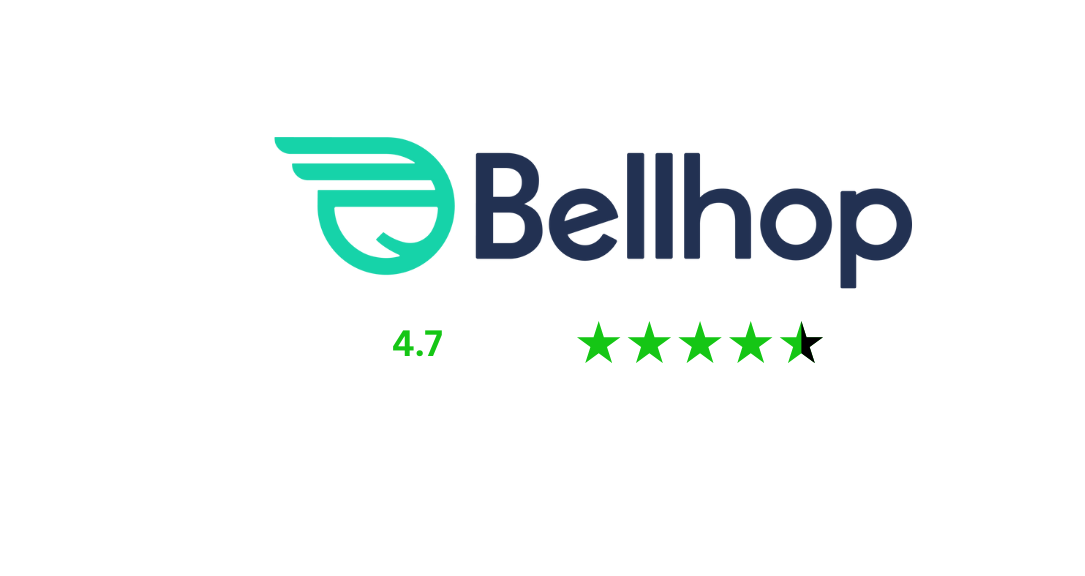 Bellhops connects consumers with reputable local movers. They simplify moving with online booking and real-time tracking.
Bellhops' website and app make it easy to get a quote, book a move, and handle other logistics. They have trained movers to properly move pianos and refrigerators. Moreover, they are open to last-minute bookings and can handle any size relocation.
Pros
Bellhops uses reputable movers skilled in moving large appliances.
The company offers local and long-distance moving, packing, loading, and unloading.
Bellhops makes moving online easy and provides real-time updates.
The company's website and mobile app make quoting, scheduling, and logistics easy.
Bellhops can pack and move last minute.
Cons
Bellhops may not have as much experience as elder movers.
Consumers complained about inadequate communication, late arrival, and item damage during transfer.
Before and after the move, you'll need to find storage if you need it because Bellhops doesn't offer it.
The cost of a bellhop might vary depending on the location and services, and it may be higher than other options.
#5 Castro moving Service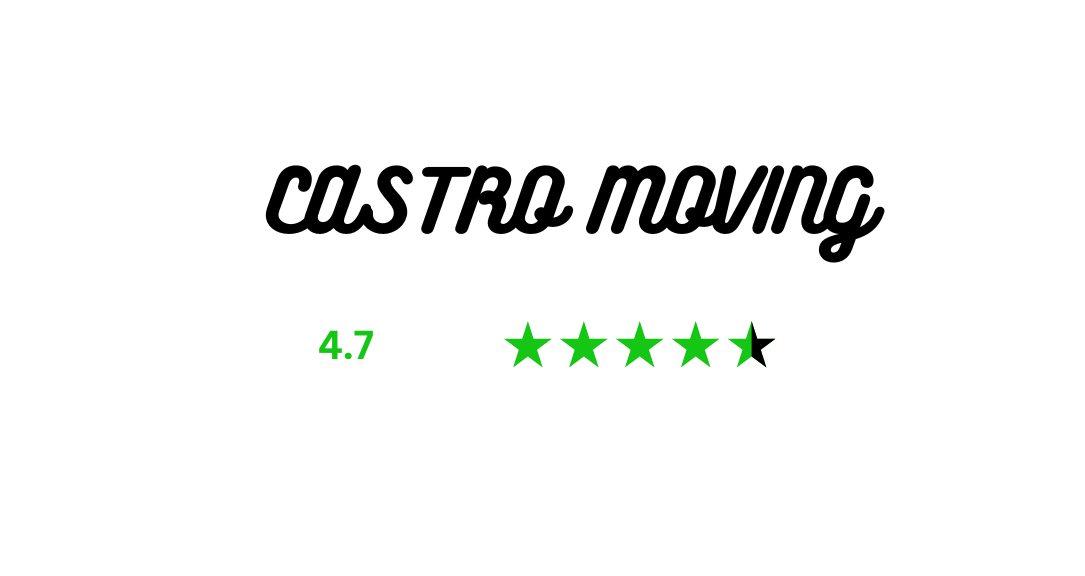 Castro moving service helps people and businesses move. Their services include packing, loading, unloading, and transporting household and business goods. They help with local and international relocation and offer storage options. Castro moving service prides itself on making moving easy and affordable.
Pros
You can expect a rapid move from the company's reliability and professionalism.
They can pack, load, unload, transport, and store according to customer needs.
The company only uses experienced and qualified movers. So, you can trust them to handle and transport your items safely.
Castrosmoving offers affordable services for budget-conscious customers.
Cons
If you plan to use their services, you should verify if the company serves your area.
Double-check that the moving company's insurance covers your belongings and probable losses.
Conclusion
As mentioned above, moving large kitchen appliances should be handled by professionals since it is a risky task. There are so many professional kitchen appliance movers to help you get the job done. To get free quotes from professional movers, just submit the simple form.